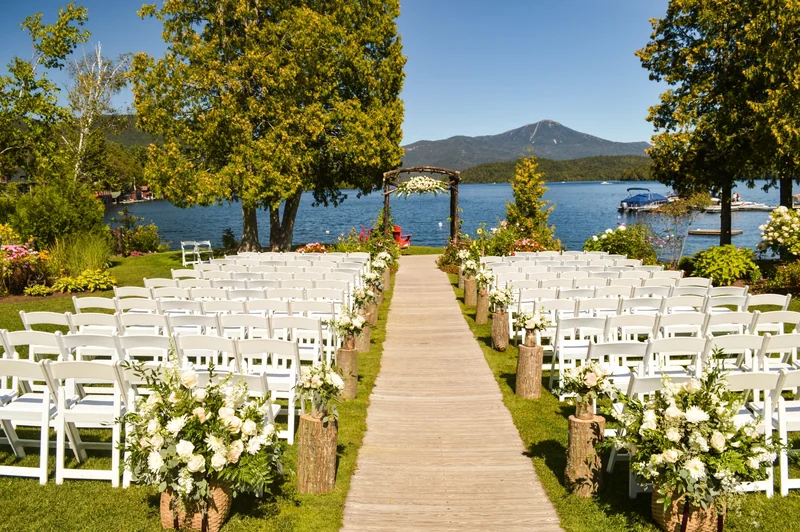 So, what's the average cost of a destination wedding?
I know you're wondering how far it will put you back…
But don't worry, because I'm here to share all the info you need. 
You'll get cost breakdowns, affordable packages, expert tips, and more.
Our team has planned 100's of destination weddings!
So you can be confident that this info is accurate and up-to-date.
Ready to dive in?
Let's go!
Average Cost of a Destination Wedding
1. What is the Average Cost of a Destination Wedding in 2021/2022?
A destination wedding in 2021/2022 averages $30,000.
This includes the average cost of airfare, hotel accommodations, and other expenses.
Airfare costs can range from $500 – $2000 per person, while hotel accommodations average at $2000 per night.
But these are just averages.
Your costs can be higher or lower, depending on the location you choose.
So… you'll want to budget for 30k, for a destination wedding in a different state.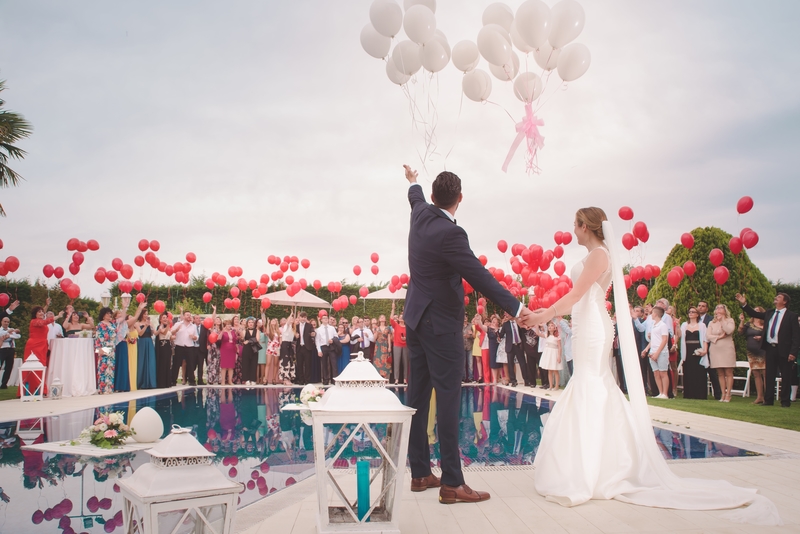 1 way to save money on your destination wedding is to choose a more affordable destination.
Another way would be to plan your wedding during the off-season from December to March.
2. What is the Most Expensive Part of a Wedding?
The most expensive part is typically the airfare.
Depending on where you are getting married, the average cost of airfare can range from $500 to $2000 per person.
Other expenses to take into account include:
Food & beverages
Transportation
Taxes & gratuities
Hotel Accommodation
However, you can skip the extra costs & stress by choosing an all-inclusive destination wedding package.
And don't worry, I've got some prime examples of wedding packages for you later on in this post…
3. Where Can You Have an Affordable Destination Wedding?
There is no definitive answer when it comes to the cheapest place to have a destination wedding.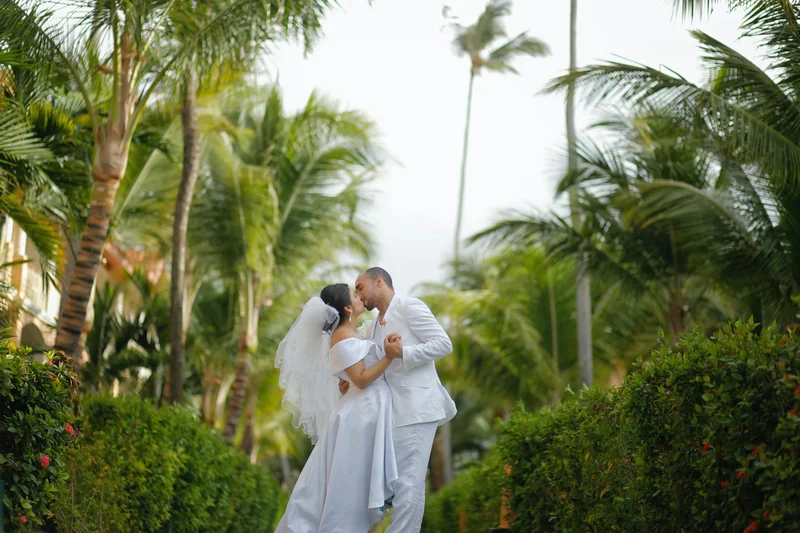 But, some popular cheap destinations include Jamaica, Mexico, and the Dominican Republic.
4. How Much Does a Wedding Cost in Mexico?
The average cost of a destination wedding in Mexico is between $4000 – $8000.
But it all depends on where you're coming from, where you stay, how many guests you have, and what services you need.
If you're planning a more intimate ceremony, the average cost of small destination wedding in Mexico is $4000 for up to 30 guests.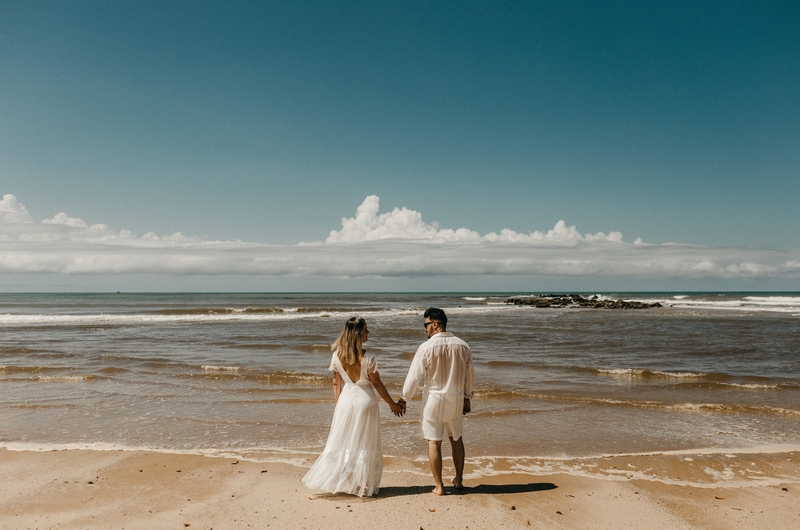 Our team has planned 100s of weddings in Mexico…
So we've got the DL on all the best spots & packages in the Riviera Maya.
Remember when I said I'd share some prime examples of all-inclusive packages?
Well, here you go!
5. Best All-Inclusive Destination Wedding Packages in Mexico
If you're looking for an all-inclusive destination wedding package in Mexico, look no further.
I've gathered 3 of the best packages so you can have an idea of where to start & what to expect.
Keep in mind that all resorts offer various wedding packages that you can customize to fit your needs.
1. Hard Rock Cancun
FAMILY-FRIENDLY | ★★★★★ | 601 ROOMS
This all-inclusive resort is 1 of the most popular in Cancun.
And for good reason too…
Not only does it have a private beach & outdoor swimming pool, but they offer free wedding packages.
That's right, FREE.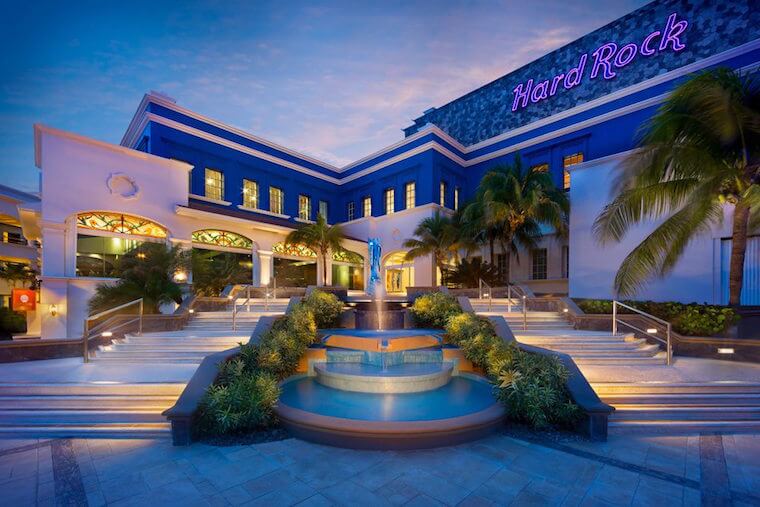 The complimentary package includes:
Wedding ceremony location
White ceremony structure
Podium with a golden manzanita branch and a gold mirrored vase filled w/ white roses
32 white avant-garde chairs
Themed 1-tier wedding cake for 32 people
Bridal bouquet & groom's boutonniere
Minister to perform the ceremony
Wedding website & registry
CD system during the ceremony
Wedding planner
Witnesses, if required
Complimentary Honeymoon Package
Priceless, right?
If you're planning a wedding with 200+ guests, the Hard Rock can accommodate that too!
2. Planet Hollywood
★★★★★| FAMILY-FRIENDLY | 700 ROOMS
At Planet Hollywood, you'll be sure to have a star-studded stay.
This resort boasts Hollywood memorabilia, luxury amenities, and one-of-a-kind experiences.
It's a great choice for couples who want a luxurious and family-friendly wedding.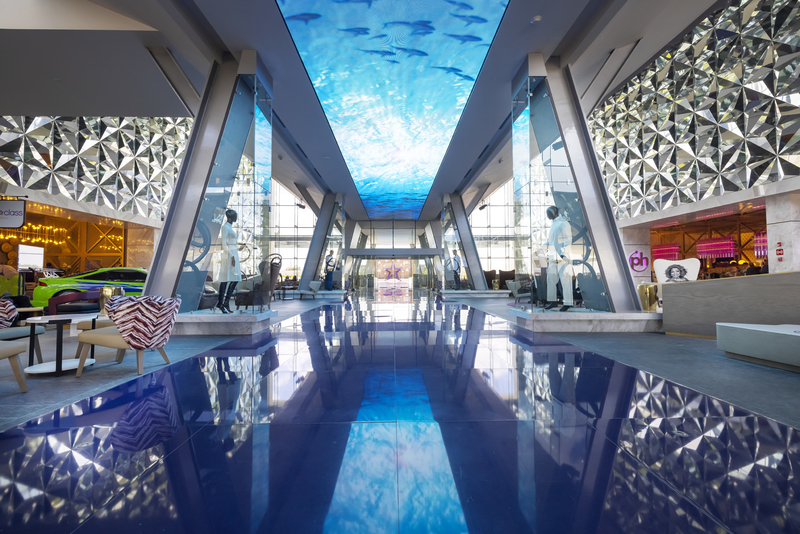 Their wedding packages start at $4000 for up to 30 guests.
This includes:
Celebrity VIP welcome for the bride & groom
"Getting ready" refreshments & fruit platter 
10% discount on spa services for the entire wedding group
Breakfast in bed the morning after the wedding 
Symbolic ceremony w/ setup
Sound system
1 bouquet & 2 boutonnieres
Sparkling wine to toast
Cocktail hour w/ setup & open bar 
1 hour music selection
3 hour private reception w/ buffet & open bar 
2 tier wedding cake
Personalized menu cards
You can get married on the rooftop, beach, sunset terrace, or palm pavilion.
You'll have a stunning backdrop, no matter what you choose.
3. Secrets Playa Mujeres
★★★★★ | ADULTS-ONLY | 424 SUITES
This AAA Four Diamond resort is perfect for couples who want an adults-only destination wedding.
It's a luxurious, all-inclusive oasis that offers stunning views of the Caribbean Sea.
One of the most popular wedding packages is Beyond Memorable.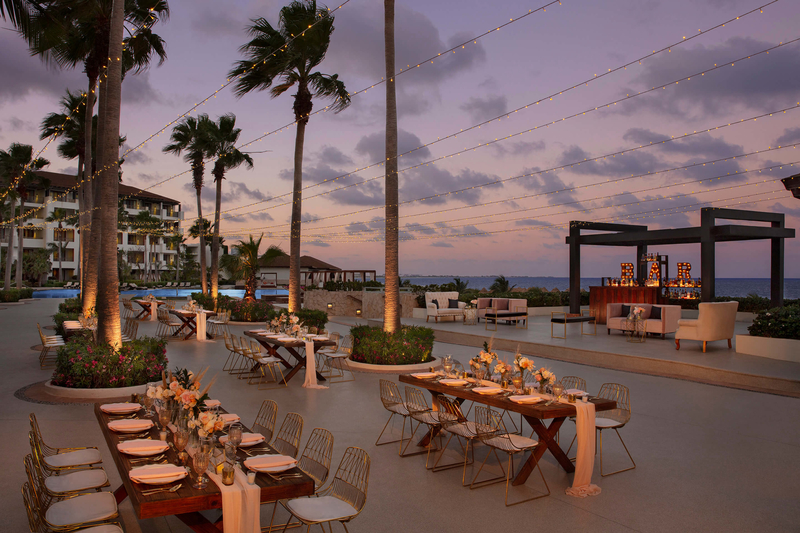 This package starts at $7,500 USD for 50-79 guests.
It includes:
A private cocktail party
Rehearsal dinner (2 hours)
Symbolic ceremony
Preparation of wedding attire
Beach pergola or wedding gazebo drapery
Bouquets/boutonnieres for the couple
3 hour wedding reception
Sweetheart table 
Sound system with speaker and microphones
Buffet with variety of cuisines 
Private bar with bartender
Dessert station wedding cake 
Sparkling wine & fruit upon arrival 
20% spa treatments for wedding couple & parents
They also offer South Asian wedding packages, an engagement package, and a vow renewal ceremony.
For more adults-only options, check out our post on the Top 10 Adults-Only Resorts for Your Wedding in Mexico.
1. Is a Destination Wedding Rude?
A destination wedding is not rude.
Many couples choose to have a destination wedding because it allows them to invite more people for less.
With a destination wedding, you can save money on things like food & beverage, transportation, and taxes.
2. How Much Do Guests Pay For A Destination Wedding?
Guests typically pay for their own travel & accommodations when they attend a destination wedding.
If your guests are travelling from the US to Mexico, they can expect to spend around $500 to $1000.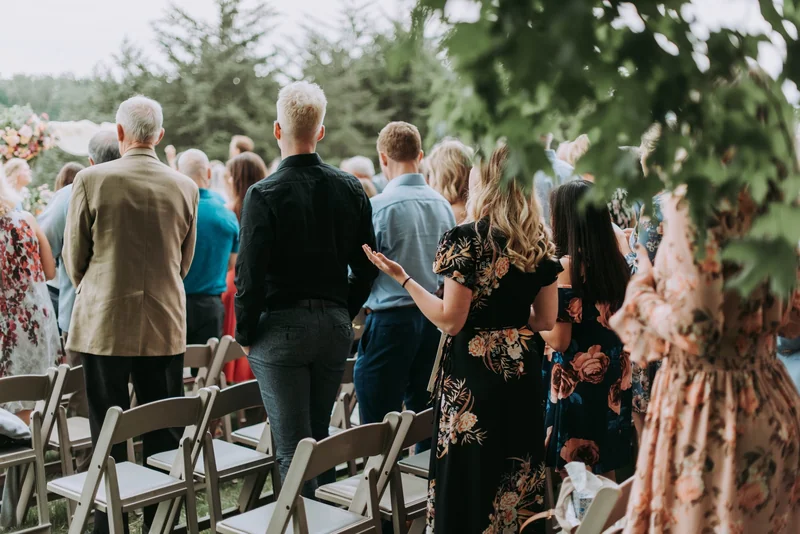 Some couples choose to lose the gifts to ease the costs for their loved ones.
3. Is a Destination Wedding Really Cheaper?
Simply put, yes.
A destination wedding is much cheaper than a traditional wedding in the states.
The average cost of a wedding in the US is around $26,000.
Meanwhile, a destination wedding Mexico will cost around $4000-$8000, depending on the resort and package you choose.
You can save a whopping $20,000 if you choose wisely!
With a little bit of planning, you can have the wedding of your dreams without breaking the bank.
Feeling overwhelmed & still have questions?
Feel free to reach out to our expert planners for more advice.
Whether you're looking for an all-inclusive package, step-by-step guidance, or just ideas for your big day, our team is here to help.
Call us today at 877-737-0177 for a free consultation!
Or send us an email at [email protected]
Best wishes on your planning journey!