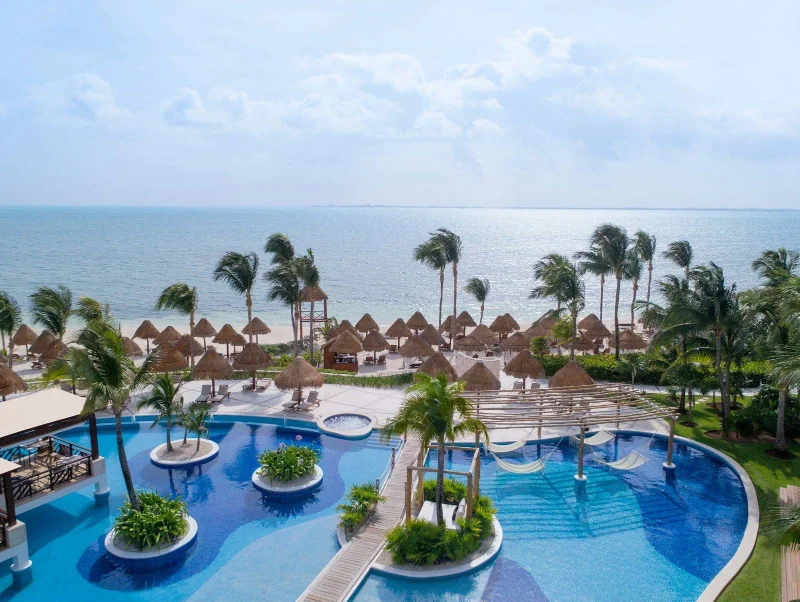 Weddings at Excellence Playa Mujeres | Our Honest Review 2022
Planning a destination wedding can be stressful…
But it doesn't have to be!
If you're looking for an all-inclusive resort that will take care of everything, Excellence Playa Mujeres might be the spot for you.
Our expert team has planned 100's of weddings & we're giving you the DL on all you need to know. 🙌
You'll get our review of the wedding venues, packages, room types, pros/cons & more!
So, are you ready to get started?
Let's go…
Excellence Playa Mujeres Wedding Review
1. Hotel Overview
★★★★ | ADULTS-ONLY | ALL-INCLUSIVE | PLAYA MUJERES
Nestled on a pristine stretch of white sand beach in Cancun, Excellence Playa Mujeres is an adults-only oasis of luxury & romance.
This all-inclusive resort features gourmet dining, world-class amenities & impeccable service.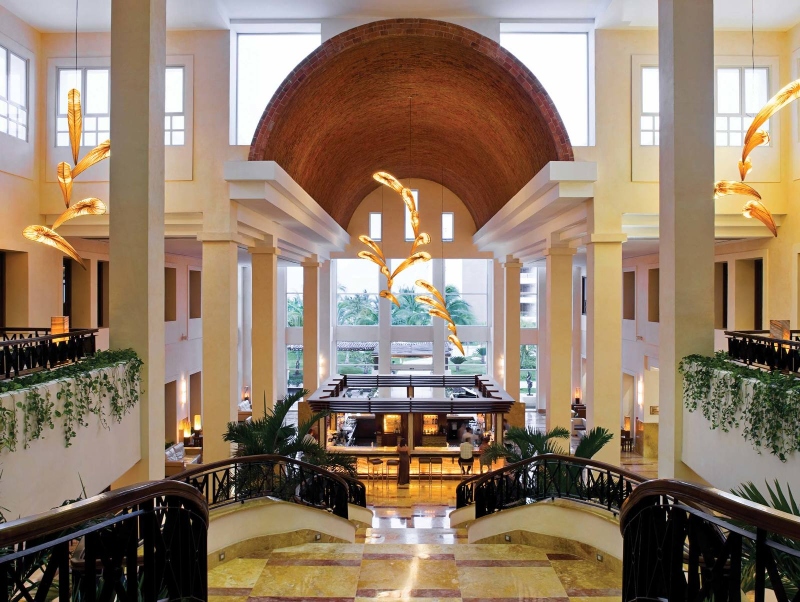 With 7 pools, an on-site spa & endless activities, you'll never want to leave!
The wedding packages at Excellence Playa Mujeres are truly all-inclusive.
This resort has some of the most affordable wedding packages in Mexico!
With prices ranging from $850 – $2,400, you can have the destination wedding of your dreams without breaking the bank.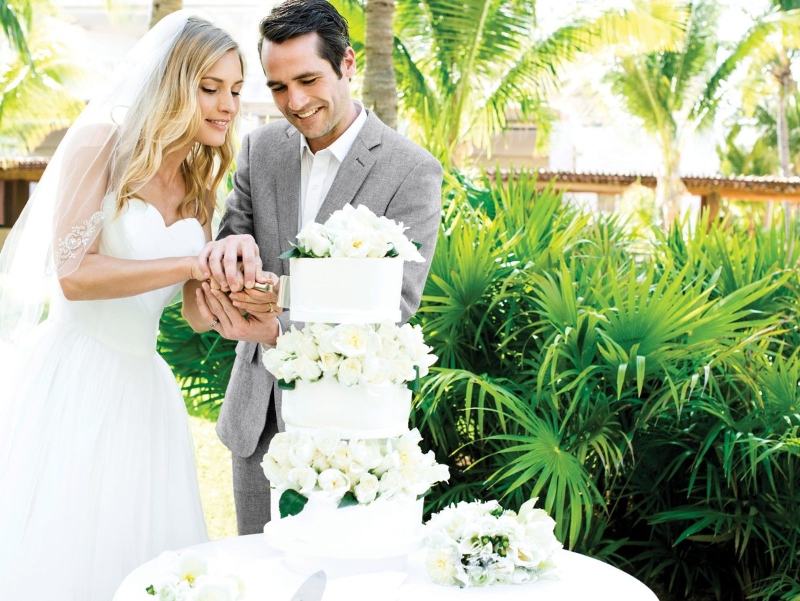 Their most luxurious offer is the Gold Excellence Wedding Package.
It costs $2,400 for 20 guests staying at the hotel.
Wedding package includes:
On-site assistance by wedding coordinators
Minister service (Symbolic Ceremony)
Beach venue or gazebo overlooking the Caribbean Sea
Ceremony décor (white avant-garde chairs & high tables w/ white fabric)
1-hour cocktail party w/ hors d'oeuvres & an open bar after the ceremony
Private reception dinner for 4 hours (w/ standard white set-up & an open bar)
Sparkling wine during dinner for main toast
Wedding cake
4 boutonnières or corsages for the wedding party (Gold Level)
Upgraded floral bouquet & boutonnière (Gold Level)
Upgraded natural floral centerpiece for the head wedding table during dinner
Sound system for the ceremony
Romantic or Caribbean music trio (45 min)
Bride's hair & makeup for the ceremony
Complimentary Duet Balance Massage for the bride & groom (50 min)
15% discount on all spa treatments
20 digital full-color photos (during the ceremony)
15-min video of the ceremony
Preparation & ironing of bride & groom's attire
Honeymoon package
Preferential suite within the category reserved
Complimentary suite for the groom the night before the wedding
Special turndown service for the wedding night
Late check-out for the bride & groom
You'll have your choice between the beach venue or gazebo for the ceremony.
And there are plenty of reception venue options, too…
3. Ceremony & Reception Venues
There are 2 wedding ceremony locations & 4 reception venues to choose from here!
Ceremony venue options include:
The Beach
Stone Gazebo
As for your reception, you can pick between:
Beach
Ballrooms
Spice Terrace
Convention Center
No matter which venue you choose, the views are guaranteed to be breathtaking!
Same-sex weddings are welcome at Excellence Playa Mujeres!
The staff has plenty of experience planning LGBTQ+ weddings & makes sure you feel safe & supported.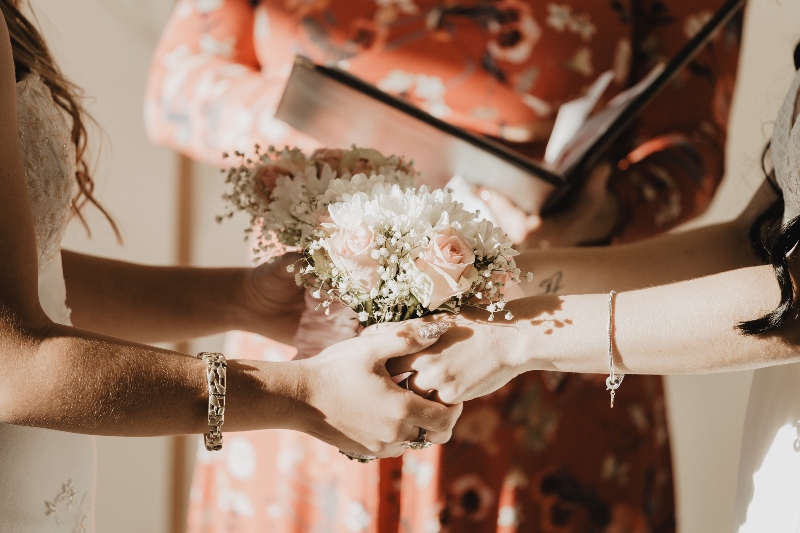 Just note that couples usually choose to have a symbolic ceremony, since legal paperwork is easier to deal with at home.
If you want a legal ceremony in Mexico, it's still possible with some extra planning.
Just reach out to one of our experts & we'll gladly help you along your journey!
There are several room types to choose from at Excellence Playa Mujeres.
Each room is designed to merge the luxury of a resort with the warmth of home.
Prices start at $465/night.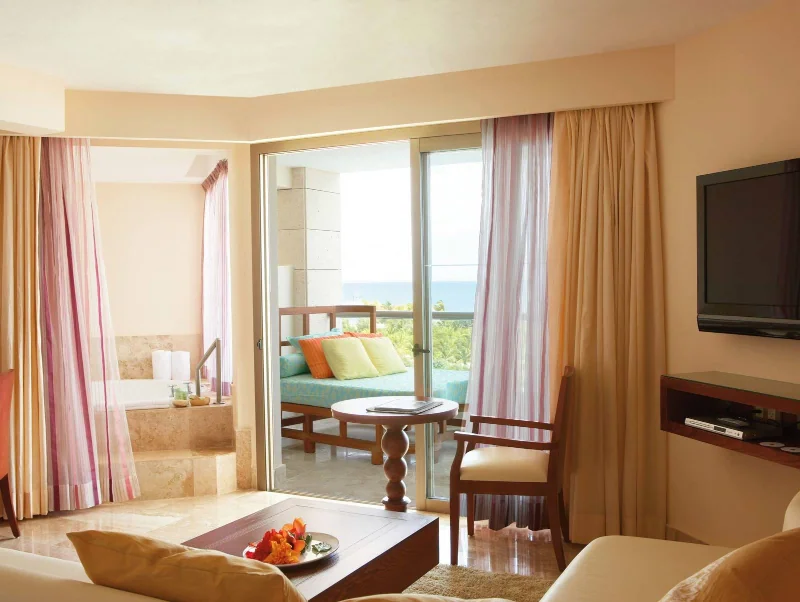 You can choose from:
Junior Suite Spa or Pool View
Junior Swim-Up Suite
Terrace Suite w/ Plunge Pool
2-Story Rooftop Terrace Suite Spa or Pool View
For an upgraded stay, we recommend booking a room in their Excellence Club category!
These suites offer an even higher level of luxury, with added perks & VIP treatment.
The beach here is truly breathtaking.
With its white sand & turquoise waters, it's no wonder this is one of Mexico's most popular destination wedding locations!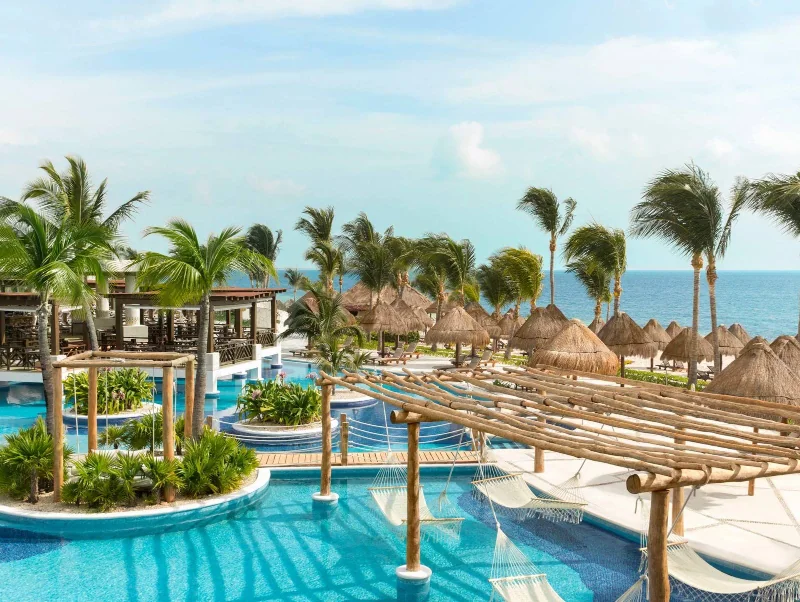 The best part?
It's never too crowded, so you can relax & enjoy your time here.
Whether you're looking to sunbathe, swim, or snorkel, there's something for everyone.
The food here is excellent, no matter where you eat.
From the buffet to the gourmet restaurants, you'll find plenty of delicious options.
There are even gluten-free, vegetarian, & vegan options available.
Restaurant options include:
Toscana | International Buffet & Italian Taverna
Barcelona | Meditteranean Cuisine
Agave | Mexican Cuisine
Spice | Asian Cuisine
Chez Isabelle | French Cuisine
Basmati | Indian Cuisine
Flavor Market | International Cuisine
The Lobster House | Seafood
The Grill | Grilled Meats & Seafood
Magna | French Cuisine
Las Olas
As for the drinks, there's an endless supply of top-shelf liquor & wine.
You can also find plenty of non-alcoholic options, like fresh juices & smoothies.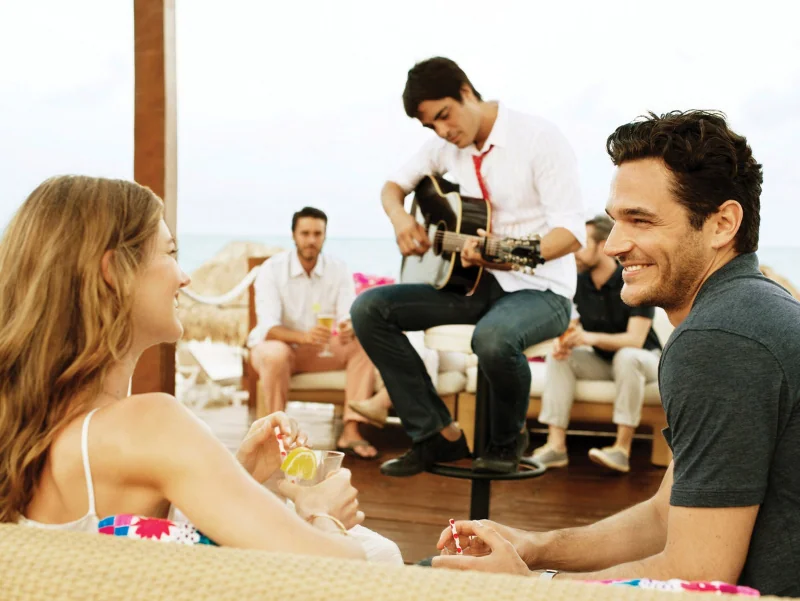 Cool down with a cocktail at:
Sports Bar
Martini
Prelude
Blue
Sol
Aroma
Stars
Xlounge
Revive
Havana Cigar Bar Lounge
Excellence Club Lounge
Cielo
8. Activities & Entertainment
Excellence Playa Mujeres is the ultimate adult playground.
There's no shortage of activities here!
From water sports to land activities, you'll find plenty of things to do.
If you're looking for some group entertainment, there are also tons of options.
Water-based activities include:
Snorkeling
Scuba Diving
Windsurfing
Kayaking
Paddle Boarding
Deep Sea Fishing
Private Yacht excursions
7 pools & 4 jacuzzis
Sailing
Water aerobics
Water polo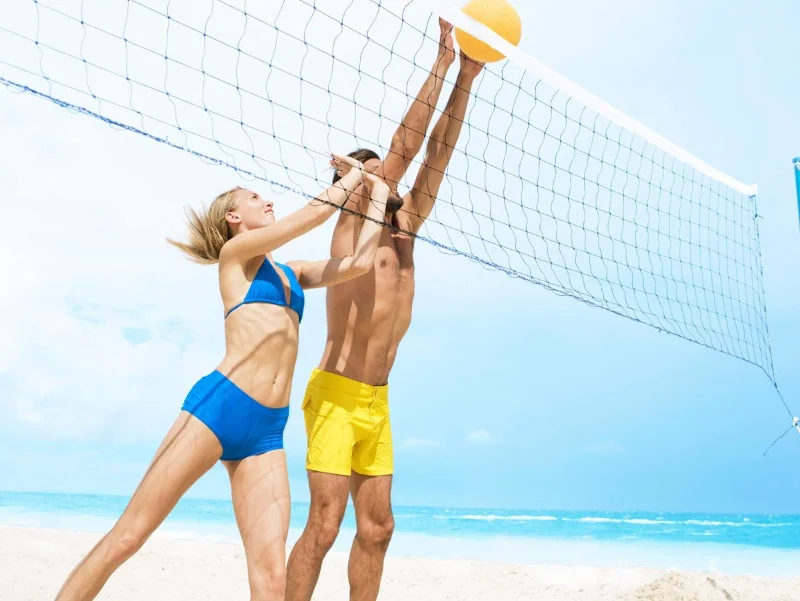 Land activities include:
Golf
Yoga & Pilates
Archery
Fitness Center
Group entertainment options include:
Circus School
Spanish lessons
Dance lessons
Cooking Classes
Live Music & Shows
Table Tennis
Tennis
Air rifle shooting
Billiards
Beach Volleyball/Soccer/Football
9. What Brides & Grooms Said...
"We had our wedding ceremony at this resort last year surrounded by friends and family, and this year we returned for our first anniversary by ourselves. They greeted us with champagne and "Welcome home," and it felt amazing to be back. Not much has changed – it still is paradise, the grounds are immaculate, and everyone is still friendly as ever. We saw a few familiar faces, which really cemented the feeling of being at home. They exceeded our expectations again – anything we asked they provided above and beyond." – Angie S.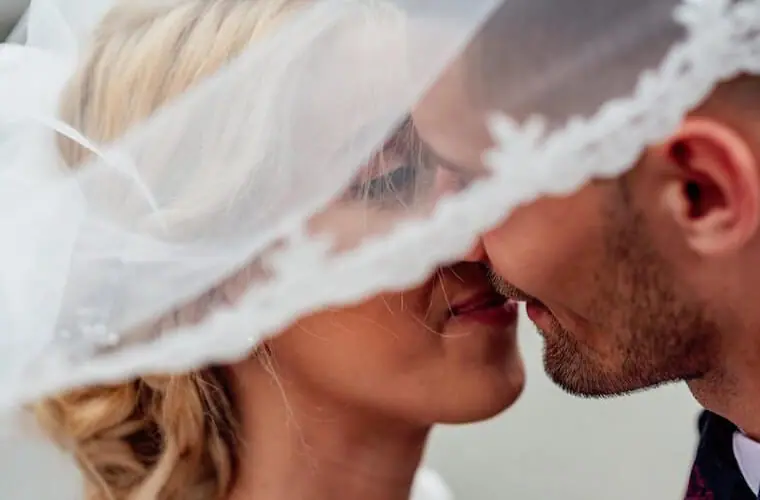 "Just wanted to make a quick post about the service at our wedding and cocktail party the night before the wedding. We were blown away by our servers and bartenders! Our wedding day brought some nasty weather, so we were a little sad about that, but Gustavo and his team (Fabio and Yobany) made sure our guests still had a wonderful time! No one was ever without a drink, in fact they always had a drink ready for me before I was even done with my last sip! We had Polaroid cameras for our guests to take pictures and everyone loved the staff so much that someone snapped a picture of me with Gustavo- that's how you know it was great service haha" – Emily
10. Why We Like It (Pros/Cons)
There's a lot to love about Excellence Playa Mujeres!
The stunning location… affordable wedding packages… variety of activities & entertainment options!
The only downside is that it can be a bit pricey for some guests, and the rooms aren't always perfect.
See Pros and Cons below 👇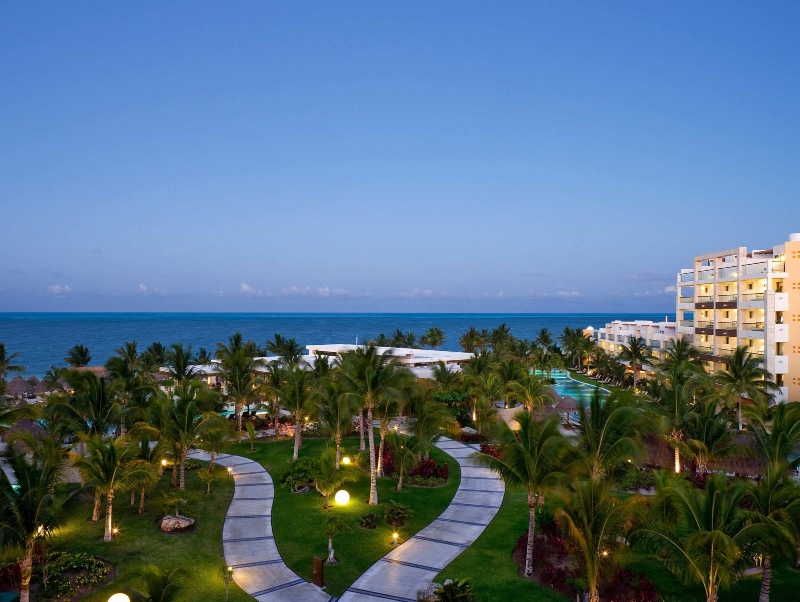 Here's what our wedding planners had to say:
Things we love:
Stunning beachfront location.
Gourmet, award-winning food & drink options.
Tons of activities & group entertainment options.
Friendly & attentive staff.
Very affordable wedding packages.
Things we don't love:
Their team isn't responsive via email.
Can be pricey for some guests.
50 guest max for weddings.
Not ideal if you're looking for a party atmosphere.
Some guests have complained about the quality of the rooms.
Comparable wedding resorts
– El Dorado Royale
– Paradisus La Perla
– Secrets Playa Mujeres
What do you think? Considering a wedding at Excellence Playa Mujeres?
We'd love to hear about your thoughts in the comments below!
Have more questions about Excellence Playa Mujeres?
Not sure if it's the right resort for you?
Our experts are local & here to help!
We have all the inside info you need and can get you the best deals & discounts.
Just give us a call at 877-737-0177 for a free consultation.
Or email us at [email protected]
Let's start planning your dream day today!