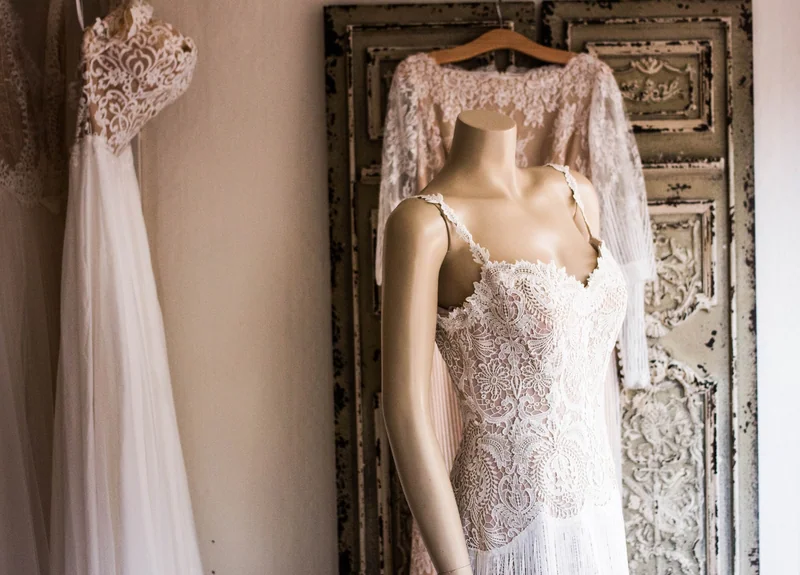 Are you looking for wedding dresses for the destination wedding of your dreams? 
Who am I kidding, of course you are! 🙌
The wedding dress collections for 2022/2023 bridal fashion week are drop-dead gorgeous. 
We made a list of the most stunning wedding dresses we found.
You don't have to go over your budget for these designer dresses…
Use this list for inspo & ideas on bridal looks for your big day.
30 Stunning Destination Wedding Dresses
To make it easier for you, I've divided the list into sections by styles. 
Each section will have multiple wedding dresses for inspo.
1. Princess Dress with Leg Slit
You can't go wrong with this gorgeous style. 
However, a bigger wedding dress can be bulky and that might be an issue in the heat. 
The slit on the leg shows just enough skin.
And it leaves space for air to flow easier, in case you are worried about it getting too hot.
You will absolutely feel like a princess with a dress in this style! 
2. High Low Dress with a Bow