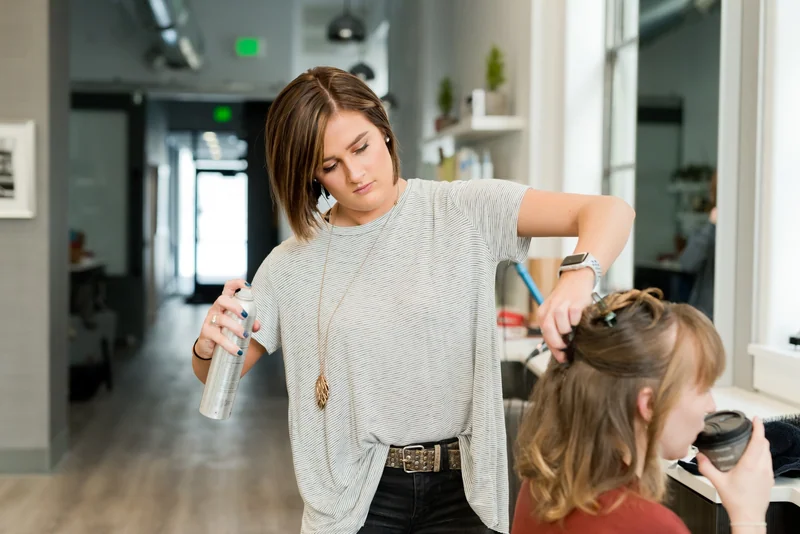 Worried about humidity ruining your hair for the wedding? 😳 
We get it.
Humidity makes hair poof & encourages frizz… we get it.
Hair loses its volume and refuses to stay in place without extra help… we get it.
Don't worry…
Our wedding planners at ParadiseWeddings.com have seen it all.
You can't control the weather, but here 10 expert tips for wedding hair in humid weather.
Ready to get started?
10 Tips for Hair in Humidity
Prepare Before Your Big Day 
The Wedding Day
Keep reading to see what you can do to make it easy for both you and your stylist to manage your hairstyle. 
Prepare Before Your Big Day
Preparation is key for keeping your hair in place when it's humid outside. 
Take care of your locks as a part of your normal hair care routine, not just in the weeks leading up to your wedding.
This means finding the right shampoo & conditioner for your hair. 
Pay attention to:
Your hair texture
Level of dryness
The health of your hair
With this info, you will find a shampoo & conditioner that suits your hair type. 
This is great for your hair's overall health because it helps your hairstyle battle humidity on the big day. 
I'm sure you've heard the age-old argument of styling your hair dirty VS clean.
People believe that dirty hair is best for a better hold.
Or is that just me?
Either way, it's better that you wash your hair the night before instead of the morning of.
Hairdressers likely prefer to work with clean hair when styling your hair.
Dirt & buildup can weigh your hair down.
You'll enjoy having clean hair and feel more comfortable in the heat & humidity.
If you're not sure about it, discuss this with your hairdresser.
They'll tell you how to prepare your hair for the best hold & look.
3. Moisturize, Moisturize, Moisturize
Moisturizing is not just for your face! 
Aside from conditioning, make sure to keep an eye on your hair's moisture.
A moisturizer, like a hair mask, is different from a conditioner & a deeper form of conditioning. 
Both work to maintain your hair's moisture and water retention. 
The healthier your hair is, the more it will retain its moisture on a healthy level. 
It will look better too! 
This is especially important when you wash your hair the night or day before. 
It's better to let your hair air dry.
Using a hairdryer with heat damages your hair and its texture.
Your hairdresser will know how to deal with your hair texture in its natural state.
So, don't worry about using a hairdryer to tame your mane.
Heat styling isn't the best option for hair.
It's better to avoid it when leading up to your wedding.
On your wedding day, give yourself enough time for your hair to dry.
Be sure it's completely dry before heading into the humidity.
We want your hair in tip-top shape – not something you are constantly worrying about!
When you choose your wedding hairstyle, consider your natural texture. 
Pick a style similar to your hair's texture to avoid changing the it with heat styling.
The less you fight against your hair, the more it reduces frizz & the risk of it falling flat. 
Wear naturally curly and/or wavy hair in its natural state or with more defined curls.
For straight hair, wear your hair naturally with accessories.
Embrace your natural texture to give your hair a fighting chance against humidity.
If you want other options, then the next tips are for you!
Another option for a style that holds up well in humid weather is a low ponytail. 
Your hair is completely out of the way, and it's securely in place.
So don't worry about your hair moving everywhere and the friction causing frizz. 
A low ponytail is also an alternative way to wear your hair in its natural state & avoid heat styling…
Which is always a plus!
Add braids, accessories, flowers to jazz up the classic ponytail look. 
An up-do is a great way to go. 
Your hair is securely in place and styled in a way that keeps its shape, rather than hoping for the best. 
Because of how you style an up-do with pins & extra accessories, your hair is less likely to fall flat.
Your hair doesn't have to be slicked up.
You can wear it loosely, like a swept-up look. 
Choose from a sleek bun or tousled curl up-do.
Next, we have the half up half down style. 
Wearing only half of your hair up is the best of both worlds. 
You can still wear your hair down in any texture you want, but also achieve a decent hold by styling half the hair up. 
When half of your hair held up, there is less free hair to get unruly with wind & humidity. 
It's also a great way to show off accessories, if you ask me! 
9. Oils, Balms, and Serums
It's likely that your hairdresser will use oils, balms, or serums to style your hair.
This helps to manage any flyaways, frizz, and can also be a heat protector. 
Balms help add texture to the hair & are useful to keep your hair in shape.
To minimize damage to your hair, you need a heat protector for any kind of heat styling.
Serums are thicker than oil and are usually used after oils & heat styling.
The serums seal your hair and are often anti-frizz products. 
Finally, your hairstylist is done! 
After prepping, protecting, and styling, the final touch should be light hairspray. 
Avoid touching your hair as much as possible after the last touch.
Don't use hairspray so strong that it leaves your hair crunchy.
Make sure it's just strong enough that your hair is held in place.
A light spray helps block out dreaded humidity.
There is no 1 size fits all solution, but you can take steps beforehand to have style-ready healthy hair. 
How you take care of your hair in daily life, what products you use, and how you style your hair contributes to fighting the humidity.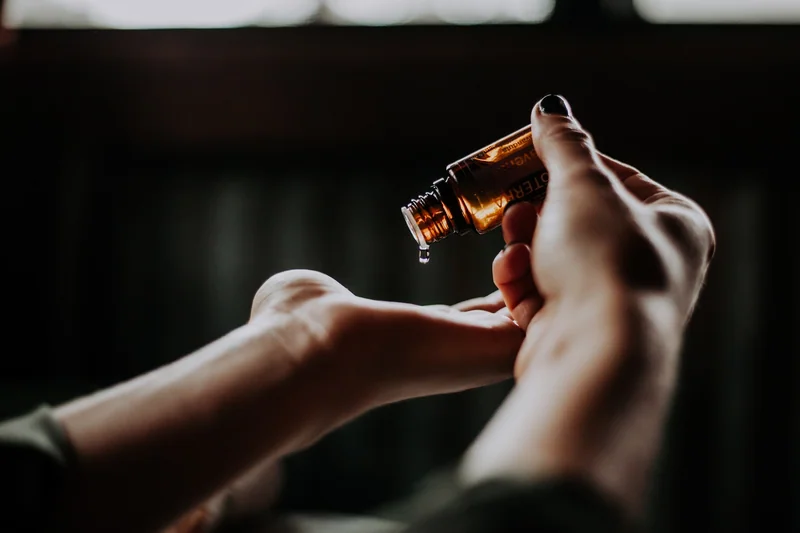 Consult with your hairdresser for recommendations. 
For more tips, tricks & deals, check out our wedding blog.
I want to hear from you! 
Tell me your humidity fighting secrets you think I should add to this list in the comments below.