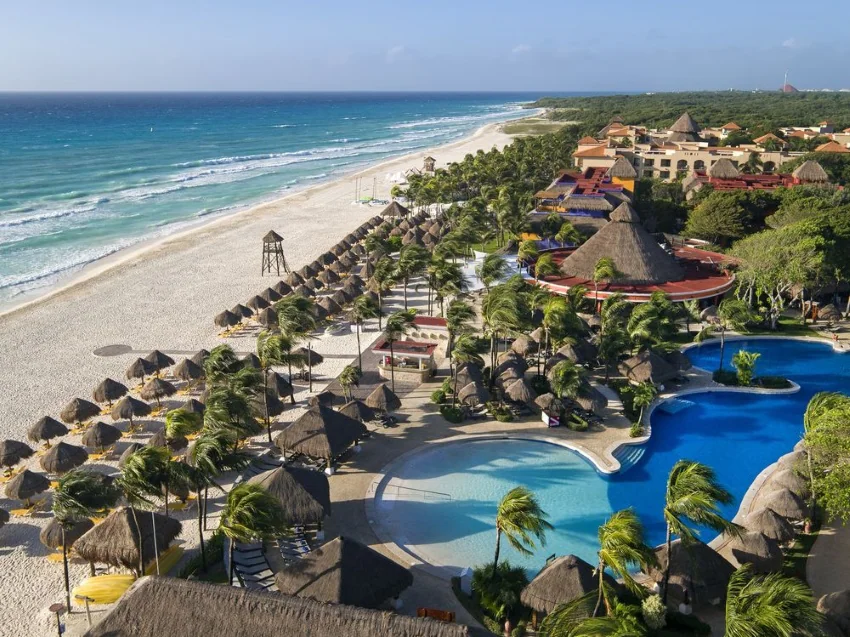 Weddings At Iberostar Tucan | Our Honest Review
Is Iberostar Tucan perfect for your destination wedding?
You're about to find out!
Explore costs, packages, pros & cons and much more thanks to our wedding planners!
Unfiltered, just for you.
Ready to explore the ultimate guide to Iberostar Tucan resort weddings?
Well, dig in!
Iberostar Tucan seems like a slice of paradise!
Don't believe us? Read on!
This 5-star resort is nestled amidst a lush ecosystem, with plants and diverse animal life everywhere you look.
It's spacious rooms and suites were made to pamper you to the core!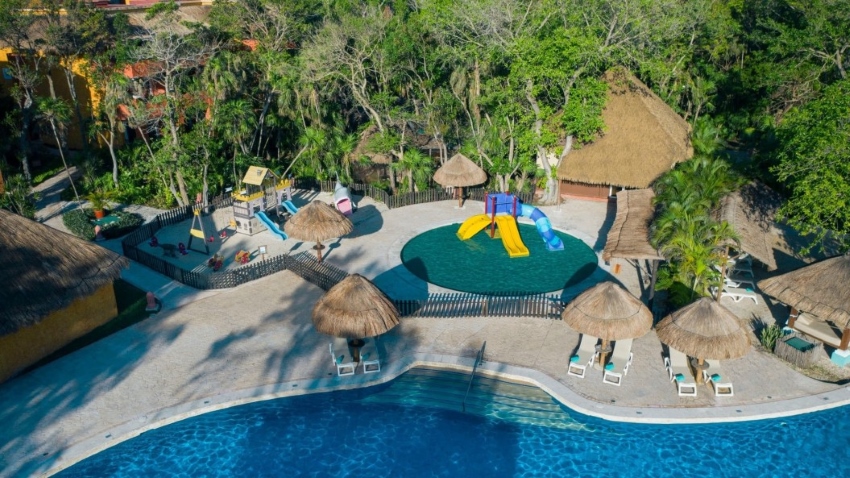 With 4 pools surrounded by beautiful tropical scenery, it's like a dream come true!
And don't even get us started on the spa – ultimate relaxation!
When it comes to food, there are 8 restaurants with all sorts of deliciousness from around the world.
And we can't forget about the 7 bars and lounges – perfect for chillin' after dinner!
We know you're all about that dream wedding in Mexico!
Lucky for you, Iberostar Tucan has got you covered with not 1, not 2, but 12 different wedding packages that cater to all budgets and needs!
Talk about being spoiled for choice.
The 12 wedding packages are:
Sugar Citrus – $5,105 for 32 guests ($109 +/- guest)
Sunset & Spices – $5,408 for 32 guests ($98 +/- guest)
Nature of Love – $6,118 for 32 guests ($107 +/- guest)
Color Fest – $7,082 for 32 guests ($118 +/- guest)
Boho Vibes – $7,364 for 32 guests ($114 +/- guest)
Boho Chic – $7,799 for 32 guests ($118 +/- guest)
Tie the Knotical – $8,047 for 32 guests ($132 +/- guest)
Black Tie – $8,238 for 32 guests ($124 +/- guest)
Lush in Love – $9,133 for 32 guests ($103 +/- guest)
Art of Love – $9,246 for 32 guests ($118 +/- guest)
Vibrant Elegance – $10,459 for 32 guests ($161 +/- guest)
Pure Luxe – $10,991 for 32 guests ($112 +/- guest)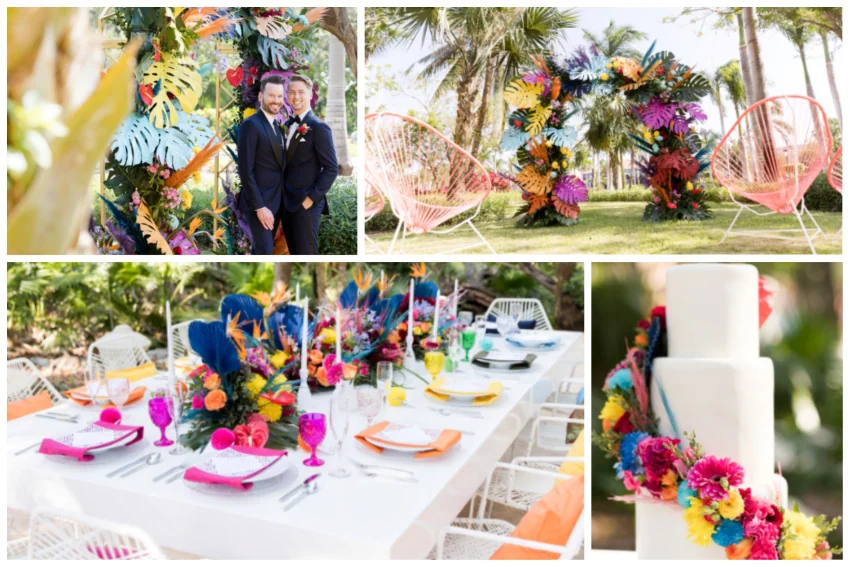 Color Fest Wedding Package
We just cannot get enough of the Color Fest wedding package!
It's fun, it's vivacious, it's unique, and it's got all the colors in the world!
Package amenities include:
Metal arch with floral decoration
32 Acapulco chairs in different
Audio system
Minister services for symbolic ceremony
Sparkling wine station
Wedding Cake
Personal matching flowers for the couple
3-hour reception dinner at specialty restaurant with open bar
1-hour cocktail hour
Colorful centerpieces
Want details on the other 11 packages? Reach out to our wedding specialists; they'd be happy to help 🙂
Iberostar Tucan has 3 amazing ceremony and reception venues.
They are all unique in their own way!
Plus, all are outdoor venues, so your wedding will be set against a breathtaking backdrop!
Their 3 Wedding And Reception Venues Include:
1. The Jungle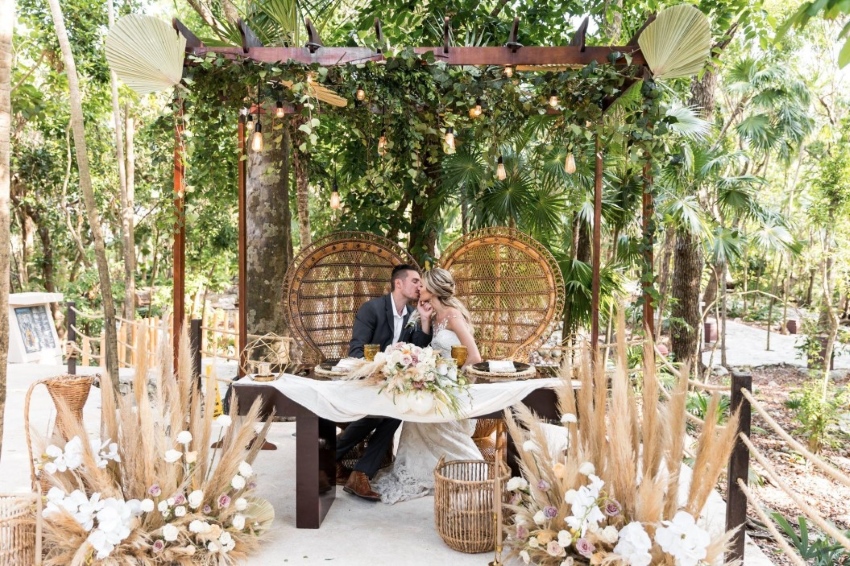 The Jungle venue looks right out of a fantasy movie!
It's perfect for hosting your ceremony, reception dinner as well as your cocktail hour.
Up to 80 guests can join you here.
2. The Beach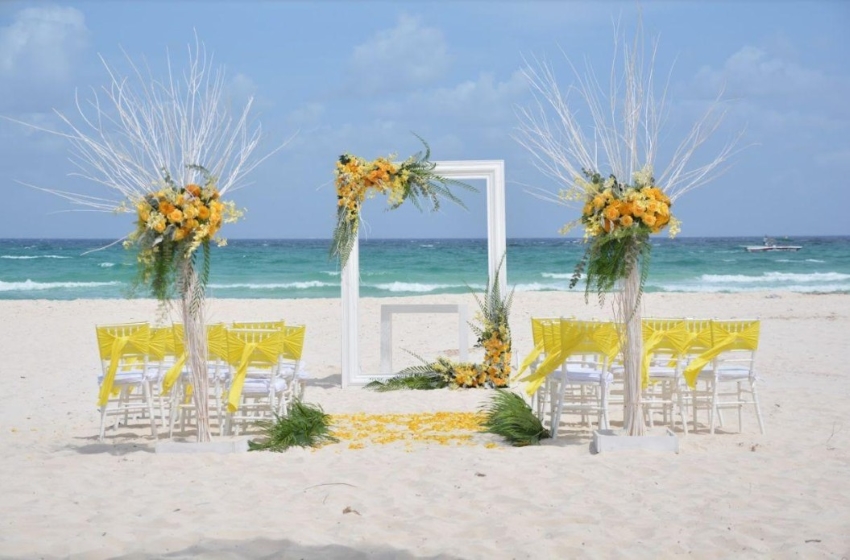 If you're looking for the mesmerizing Caribbean as your backdrop, this is the perfect spot for you!
You can invite up to 100 guests to celebrate one of the happiest days of your life!
The venue can be used to host ceremonies, receptions and cocktail hours.
3. Ocean View Garden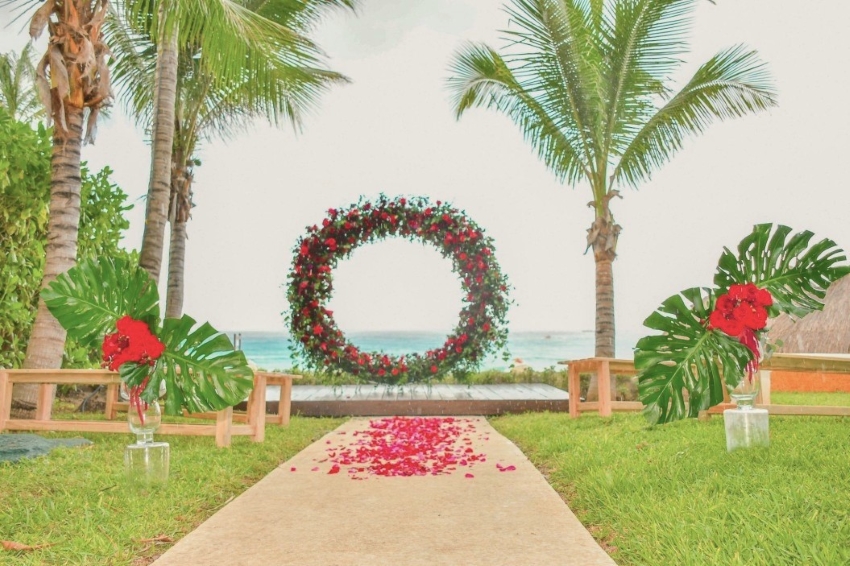 This charming venue is what tropical weddings are made of – it's got the sea, the greenery, and the breeze!
Located next door at Iberostar Quetzal, the venue is perfect for hosting your ceremony and cocktail hour.
Up to 150 guests can join you here.
Can't decide which venue to choose for which function? Let our wedding planners help!
LGBTQ+ couples can feel comfortable knowing they can plan their perfect wedding at Iberostar Tucan.
It's your big day, and you can plan it exactly how you want it!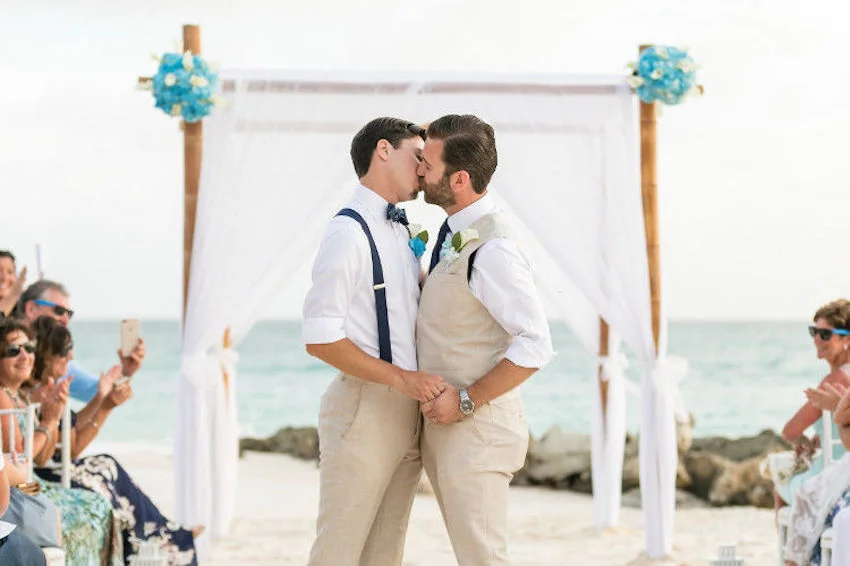 Need help with documentation? Our wedding experts can help you with that!
Iberostar Tucan boasts 350 spacious rooms and suites.
There are 5 distinctive options available for you, each type provides a unique experience in terms of its size, views, and amenities.
The resort also features suites that have direct access to the beach.
Unfortunately, there are no swim-out suites available here 😔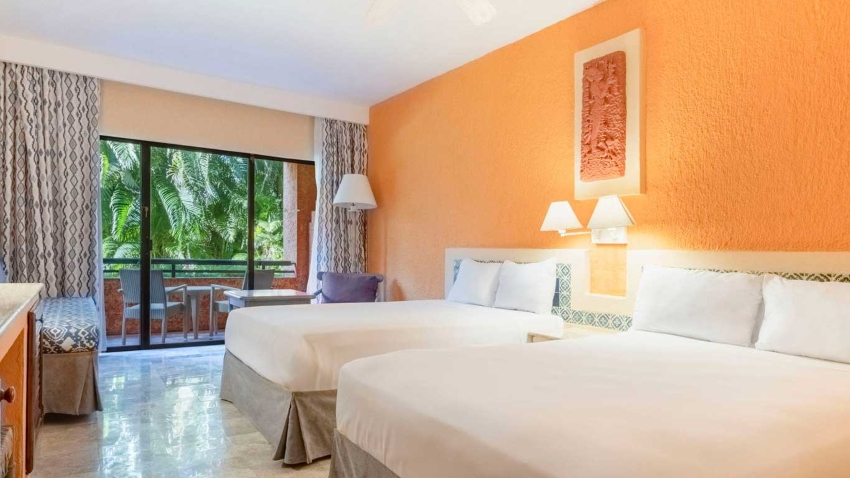 You get to choose from these 5 rooms and suites…
Double – jungle views
Double Near Pool – close to the pools and the white sandy beach
Junior Suite With Balcony – jungle views
Oceanfront Junior Suite – views of the Caribbean
Junior Suite Beach Access – beachfront with private terrace
For the newlyweds, we recommend the Junior Suite Beach Access!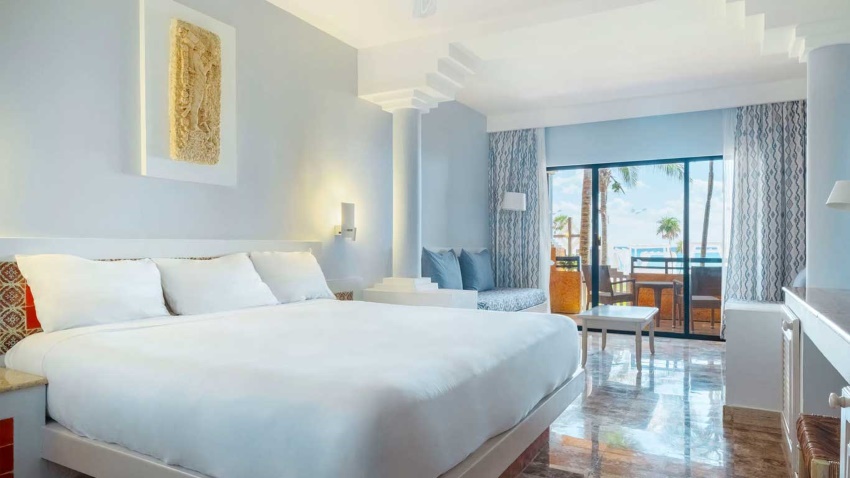 Step through a small door to reach the beach!
Spread across 409 sq.ft. the Junior Suite Beach Access comes with a king-size bed, or 2 double beds.
In-room amenities include minibar, coffee makes, iron and ironing board, and hair dryer.
This ground-floor suite also offers a private terrace with stunning views.
You can take a dip in any of the 3 MASSIVE pools that the resort offers!
And there are maaaannyyy poolside loungers, so you won't have to fight for one!
There's also 1 pool exclusively for kids ages 4 to 12 and it comes with fun slides.
Safe to say, everyone will be having a splash at your wedding!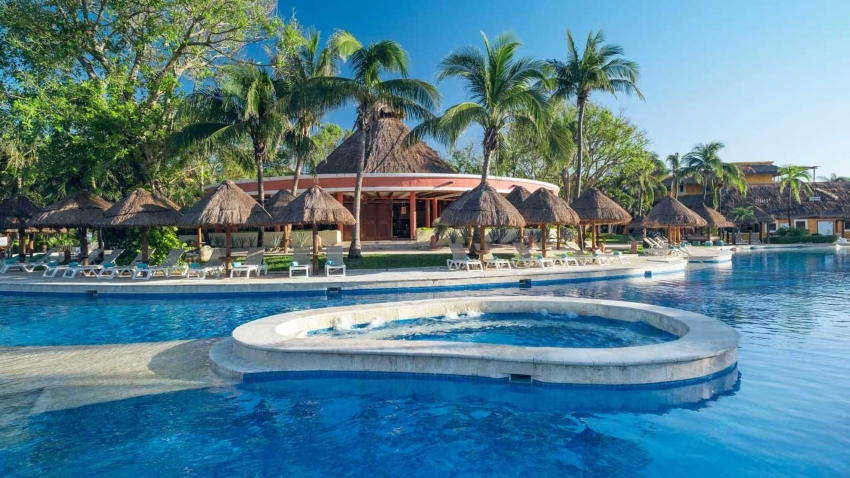 In the unlikely event that you get bored with the pools, the beach is just a stone's throw away!
Remember to apply sunscreen before heading out!
At Iberostar Tucan, you can indulge in various global cuisines at their 8 restaurants.
Whether you crave Texas-style smoked beef, teppanyakis, wood-fired pizzas, or a burger, the resort has something for everyone.
And you'll find 7 bars where you and your wedding guests can unwind and celebrate!
You can also satisfy your sweet tooth at the on-site ice cream parlor.
Did we mention the Cigar Lounge?!
You'll find long-filler and short-filler Cuban and Mexican cigars here.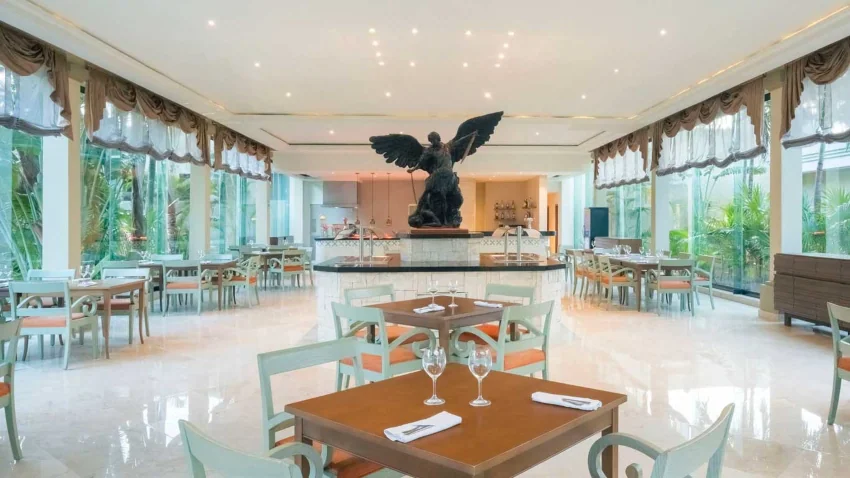 8 dining options include…
Palapa Uxmal | Grill house
Bonsai | Japanese cuisine
Mare Nostrum | Mediterranean cuisine
La Hacienda | Smoke house
La Gondola | Italian cuisine
Cozumel Buffet | Mexican and international dishes
Tulum | International buffet
Uxmal | Beach grill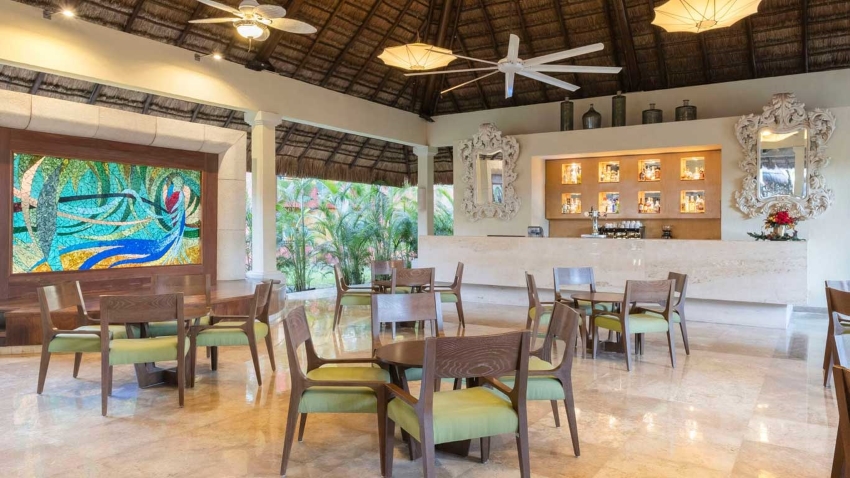 At Iberostar Tucan, there's always something fun to do every day.
Whether you feel like sailing or trying out an aerobics class, you can find it all here.
The resort offers a variety of activities and entertainment suitable for all ages.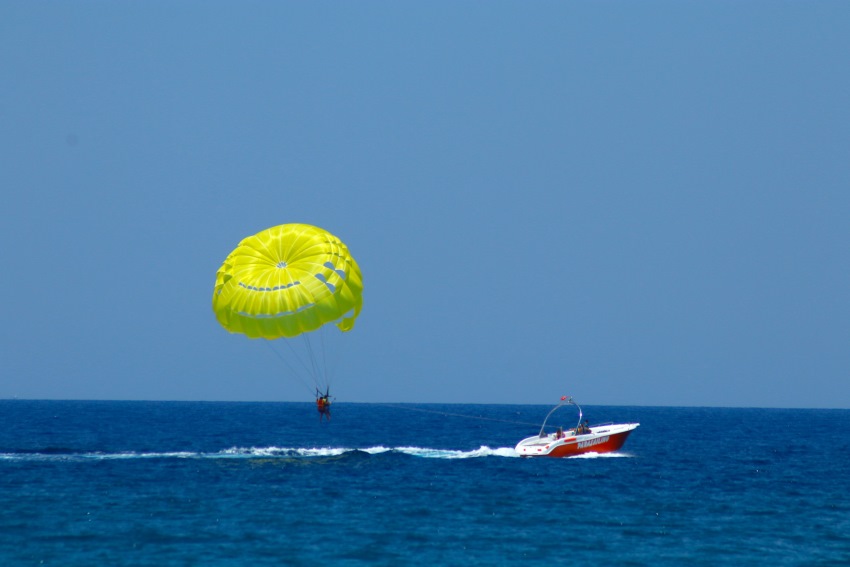 Fun activities and entertainment include…
Non-motorized water sports
Kayaking
Sailing
Snorkeling
Windsurfing
Fitness facilities
Tennis
Volleyball
Aerobics classes
Parasailing
Aqua gym
Spa
Kid´s Club
Mini discotheque
Karaoke nights
Live theater with plays, musical events and even magic shows!
You may have several questions about Iberostar Tucan – don't worry! We have the answers. 
Q. Is Iberostar Tucan popular with families?
Absolutely yes! Iberostar Tucan is a fav of guests visiting with their families.
Q. Are Iberostar Tucan and Quetzal the same?
No. These 2 are different resorts, albeit located next to each other. Guests staying at one can take full advantage of the facilities of the other!
Q. How many stars is Iberostar?
Iberostar resorts all across the globe are 5-star properties.
Q. Which is the closest airport to Iberostar Tucan?
The Cancun International airport is the closest. Shuttle services are available at the resort.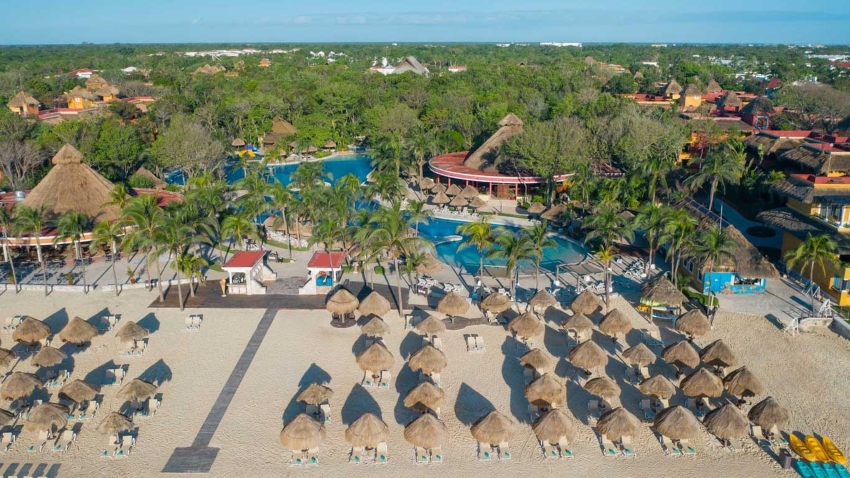 Weddings at Iberostar Tucan are absolutely enchanting and unforgettable.
They've got some seriously stunning outdoor venues so you can create your own fairytale wedding.
Plus, they offer some amazing wedding packages!
But what's the catch?!
I asked our experienced planners the same, and did they have an answer for me!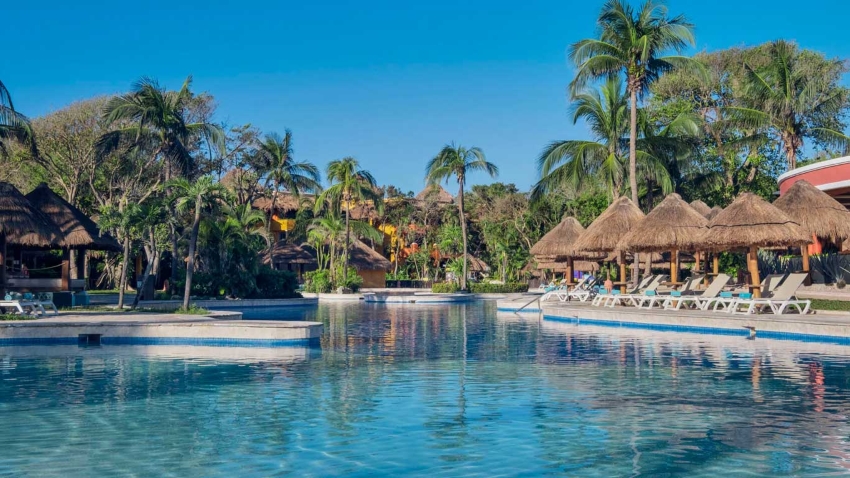 Things we love: 
Iberostar Tucan has an amazing buffet
The beach is gorgeous
The pools are massive
They have loads of animals and greenery around the property
Their babysitter service – and it's available 24 hours a day!
It's close to town
Things we don't love: 
The rooms are quite dated and small
There is no waiter service at the pool or beach
Almost all restaurants require reservations
On-site gift shop is overpriced
I love the amazing buffet at Iberostar Tucan. And the beach? It's gorgeous! The pool is HUGE and I love that the resort's surrounded by plenty of flora and fauna.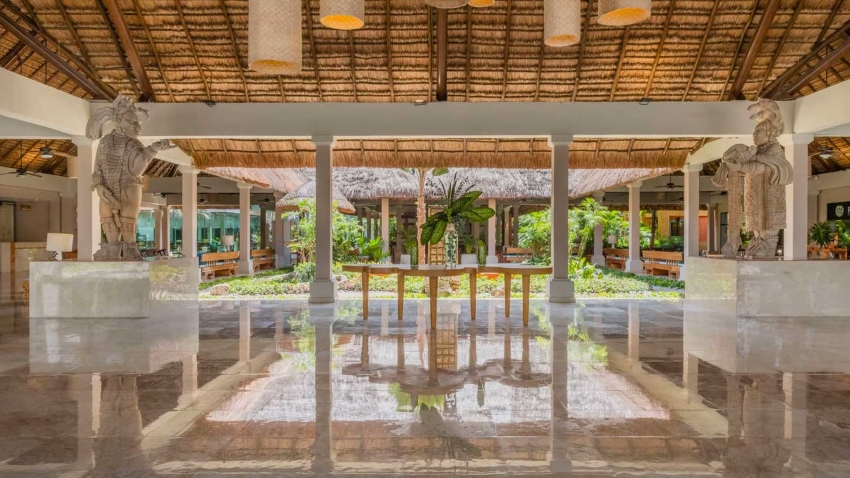 Still unsure? 
Take a look at 3 similar resorts we suggest you should consider. 
Ready to plan your wedding? 
Or looking for other resort options? 
We can help!
Our team at ParadiseWeddings.com have planned 100s of weddings and yours could be next. 
Call us today at 877-737-0177 or contact us here for a free consultation.
Can't wait to hear from you!