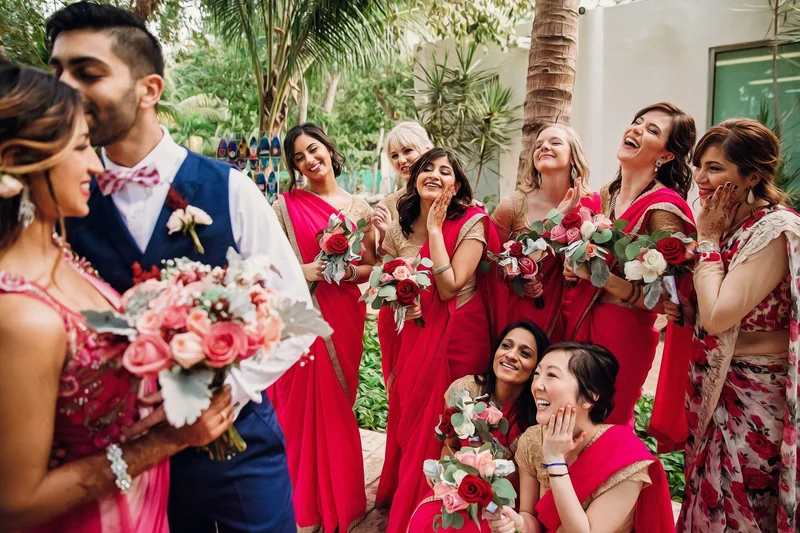 Never been to an Indian wedding? Not sure what to expect?
You have no idea what you're in for! 😍
Feeling unsure? Don't worry, cause this South Asian girl's bringing you the DL on it all!
You'll learn all about:
the ceremonies & rituals
food & clothing
tips on what to wear & how to behave!
So… you'll get to enjoy the festivities without feeling lost or out of place. 🙌
Ready to get started?
Let's dive in…
What to Expect at an Indian Wedding
An Indian wedding is usually a 3-day affair, with each day having its own set of rituals and traditions.
The 1st day is typically a meeting between the families of the bride & groom, called the "milni".
The bride's family welcomes the groom & his family to their home and exchange garlands as a sign of respect.
In Hindu weddings, there is also a "haldi" ceremony.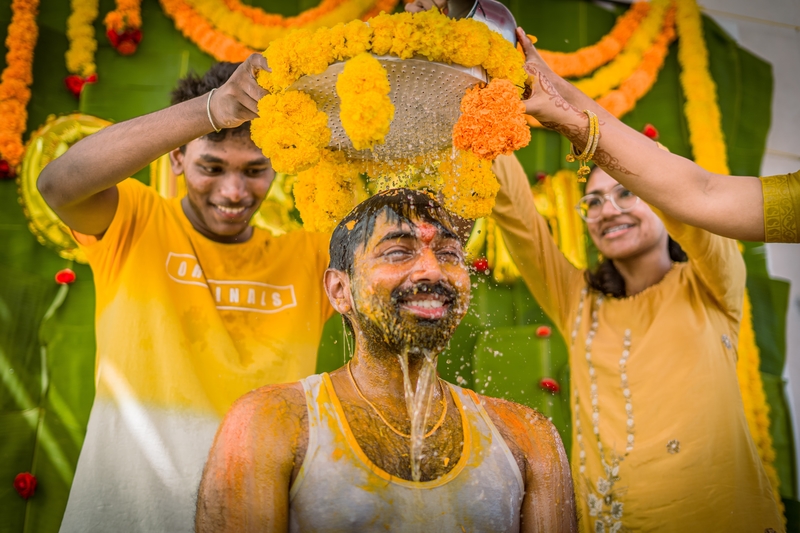 During the Haldi, the bride & groom are each covered in a paste made of turmeric, sandalwood & rosewater.
This is said to bring good luck & ward off evil spirits!
What should you wear to a Haldi?
It's customary to wear modest clothing that covers your shoulders & knees.
But if you're close to the family, you may be able to get away with wearing something a little more flashy!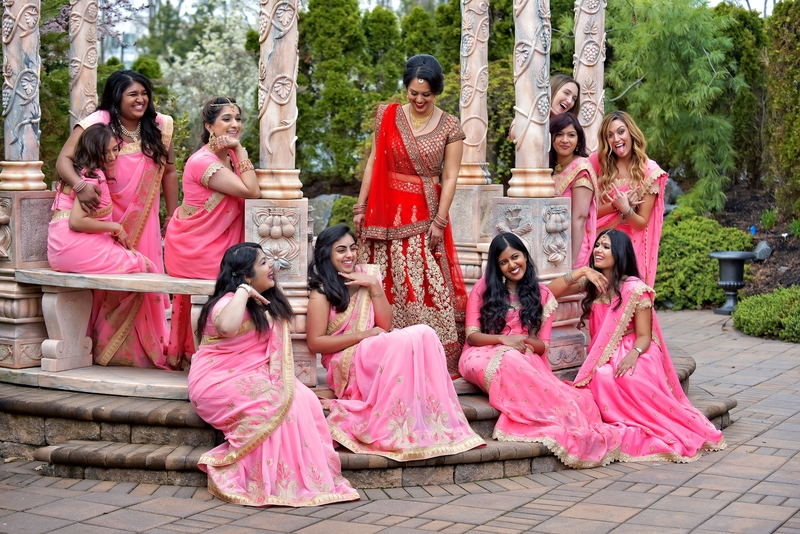 It's also important to note that in Indian cultures, white & black are considered to be bad luck.
So, you'll want to avoid wearing these colors to an Indian wedding celebration.
Instead, go for bright & festive colors like yellow, orange or pink!
Day 2 is the "mehndi" ceremony, which is when the bride gets her hands & feet decorated with beautiful henna designs.
And the bridal party gets to join in on the fun too!
This is usually done by a professional mehndi artist & can take up to several hours.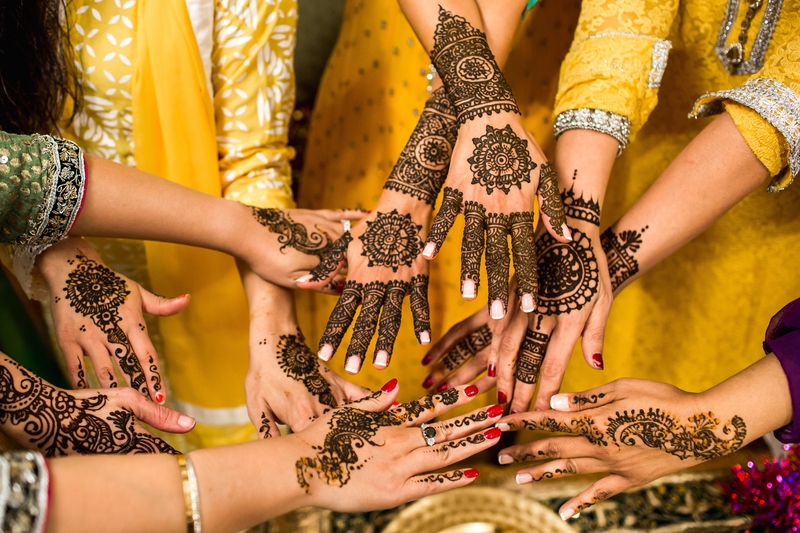 The designs are usually very intricate & often include symbols of good luck.
After the mehndi is complete, the bride's hands & feet are wrapped in paper or cloth to help the henna set.
What should you wear to a mehndi?
Same rule of thumb as day 1: bright colors & traditional clothing goes a long way!
Now it's time for the wedding!
The ceremony usually takes place in the morning & is officiated by a priest.
During the ceremony, the bride & groom exchange garlands & take 7 sacred rounds together.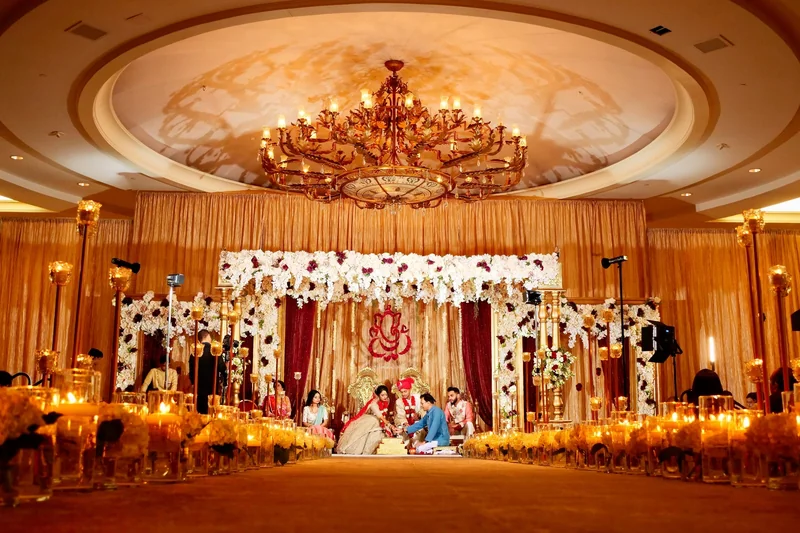 The ceremony itself is usually quite long, so be prepared to sit for a while!
You will also probably want to bring a shawl or scarf, as it can get quite cold in the temple or outdoors.
What should you wear to an Indian wedding?
For women: a saree or lehenga
For men: kurta & pajama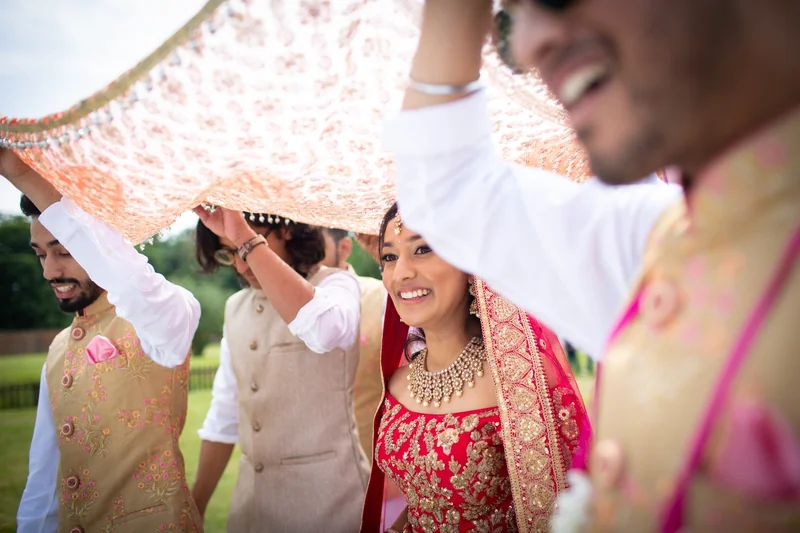 And if you don't want to buy different outfits for all 3 days, consider renting them!
That way, you can save money & still look great.
After the ceremony, you'll typically get to feast on a traditional Indian buffet.
And then comes more fun & festivities!
This is when the Sangeet begins — a dance party where friends & family of the bride & groom perform dances.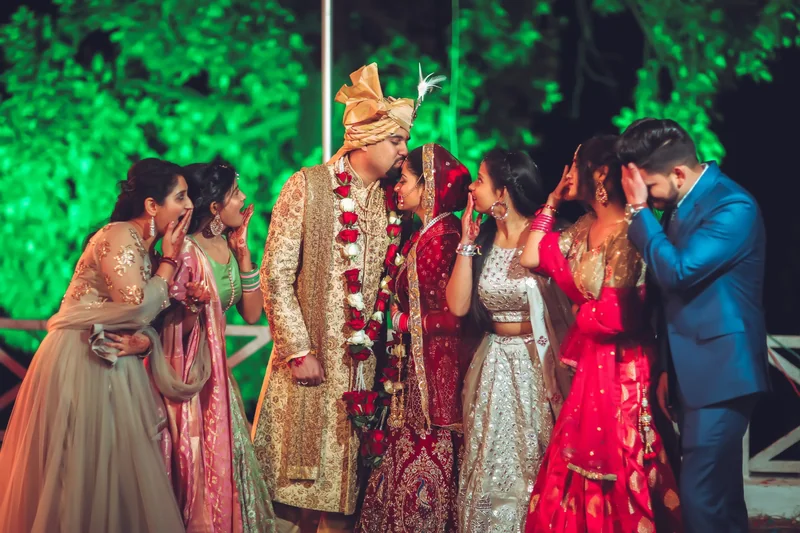 These are pretty theatrical, so be ready to be blown away by Bollywood-style performances!
Guests are invited to join in on the dancing after the sequences. 
BTW – receptions usually start around 8 pm & go on until the early hours of the night.
So be prepared to stay up late & have a lot of fun!
The night ends with a bidaai, which is an emotional farewell where the bride says goodbye to her family before leaving with her husband.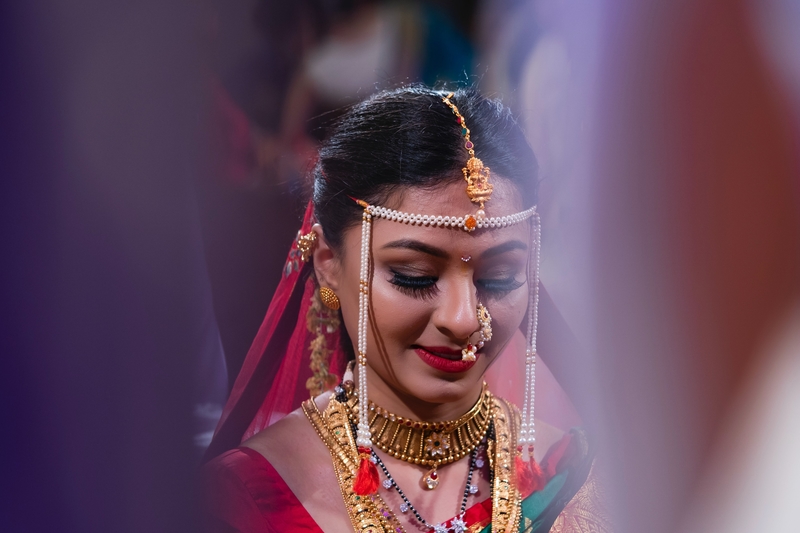 Most guests don't stick around for this as it can be quite sad. 
1. How long is an Indian wedding?
As mentioned above, an Indian wedding usually lasts for 3 days.
But if you're only able to attend 1 day, the most important day is the final day.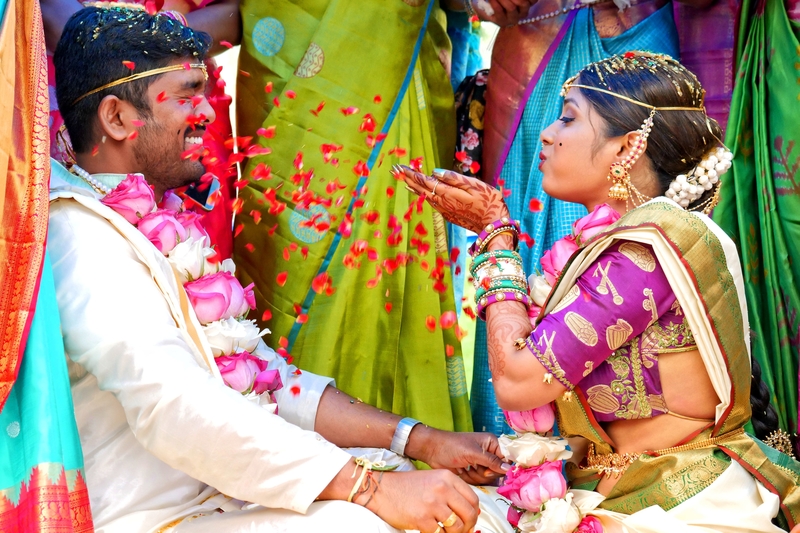 This is when the actual wedding ceremony takes place!
2. Will I be able to understand what's going on?
If you don't speak Hindi or any other Indian language, don't worry — you'll still be able to enjoy the wedding!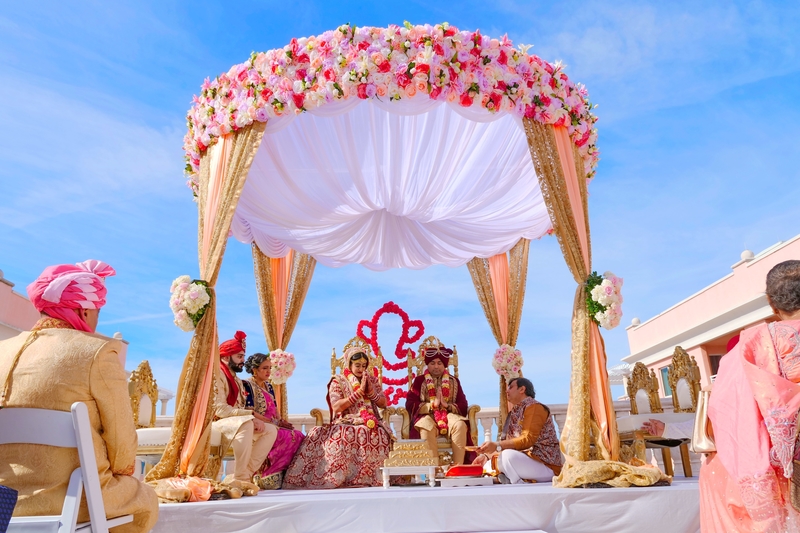 There will usually be someone who can translate the proceedings for you & make sure you know what's going on.
3. Is there alcohol at Indian weddings?
If you're attending a Muslim Indian wedding, there likely won't be any alcohol.
However, Hindu weddings typically serve alcohol & have open bars!
4. What kind of food will be served?
There will be a wide variety of food, both vegetarian & non-vegetarian.
There will also be a lot of it, so come hungry!
Don't forget, you're also staying at an all-inclusive resorts with different restaurants, room service and (very likely) a 24hr cafe. Plenty of food at your fingertips!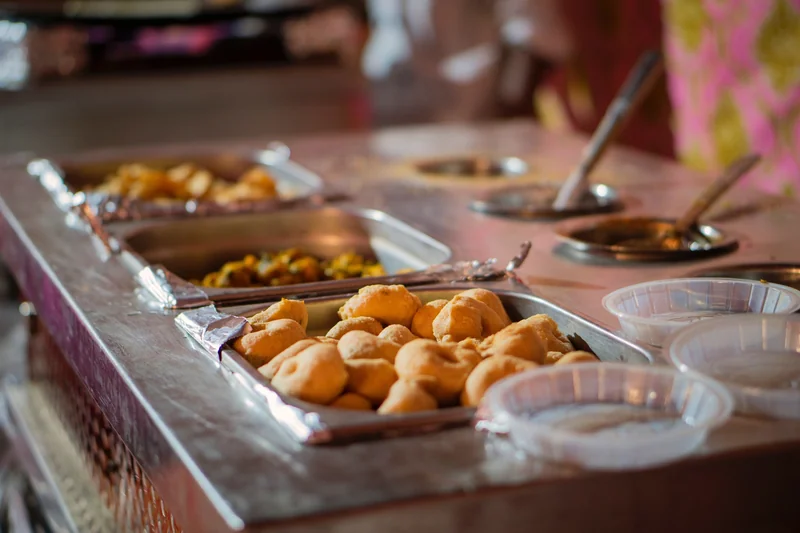 And don't forget to try the chaat — a type of Indian street food that is absolutely delicious.
5. What should I bring as a gift?
It's customary to bring a gift for the bride & groom when you attend an Indian wedding.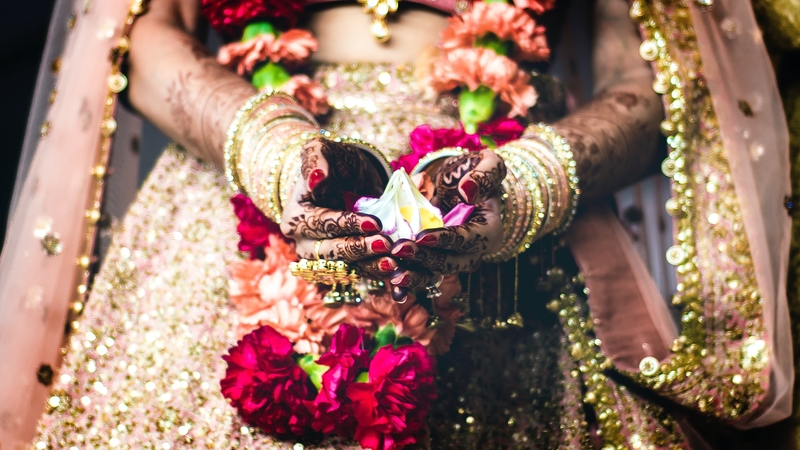 The best gifts are usually something that the couple can use in their new home, such as kitchen supplies or linens.
If you can't figure out what to get, you can never go wrong with cash!
It's considered good luck to give the newlyweds a monetary gift & it will be very much appreciated.
Related posts:
Have any other tips for attending an Indian wedding?
Have questions? Ask them in the comments below!
Indian weddings are a truly special & unique experience. If you have the opportunity to attend one, don't miss out!
It will be an event that you'll never forget. 🎉