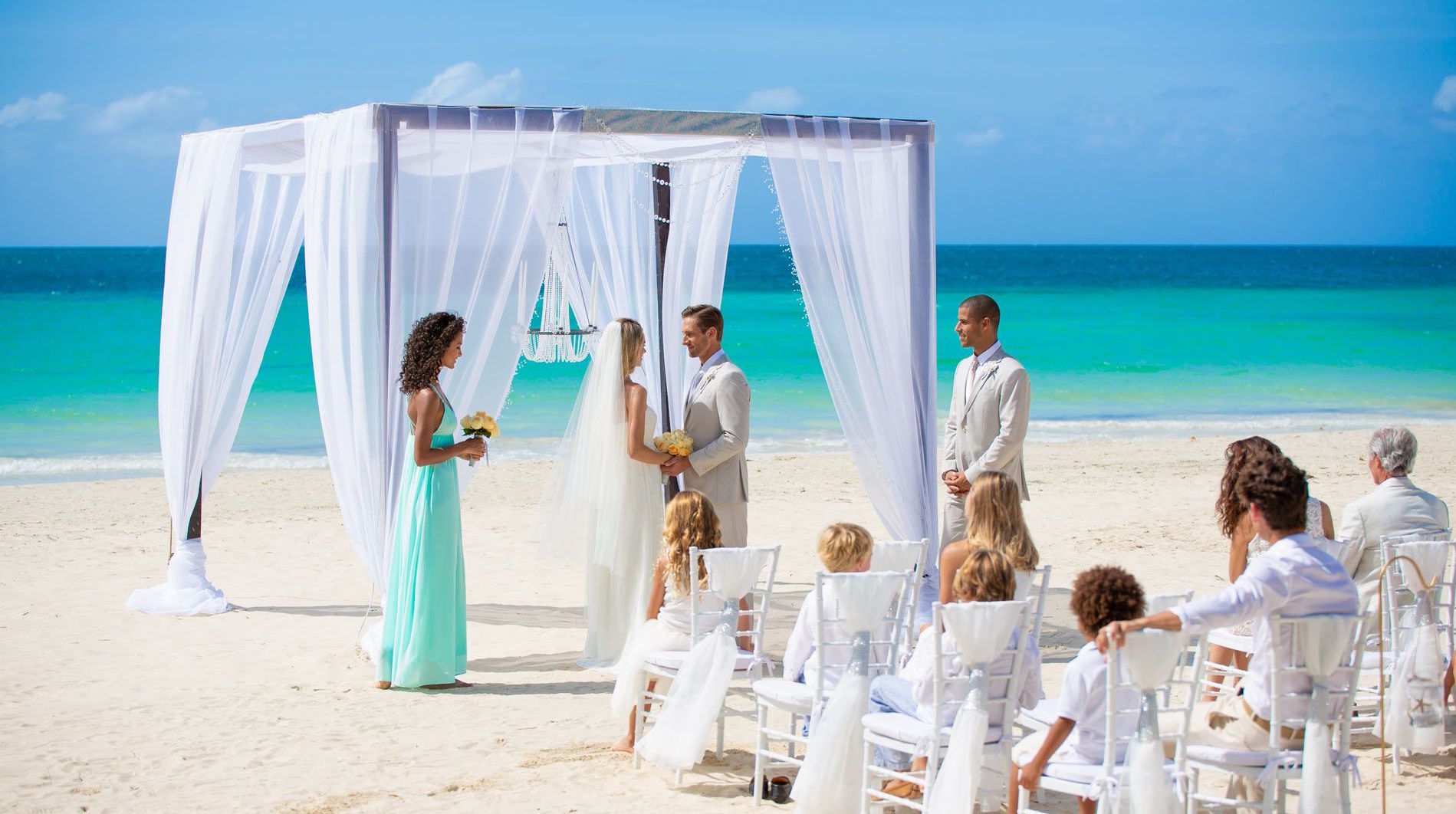 So, you're looking a family-friendly resort for your destination wedding in Mexico, right?
You've come to the right place! 👏
Our team at ParadiseWeddings.com have planned 100's of destination weddings!
We know how stressed you are right now…
But don't worry, we're to help you find the perfect kid-friendly resort.
Let's get started…
10 Best Family-Friendly Resorts in Mexico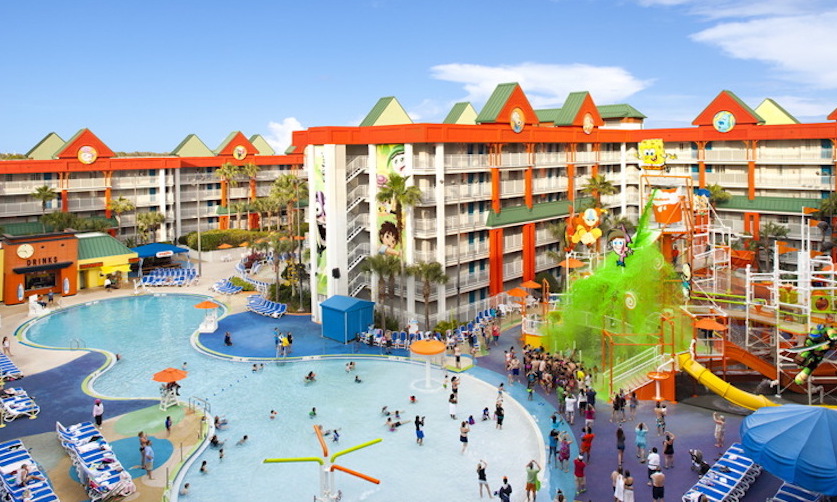 If you want a fun resort for your kids to enjoy, look no further than Nickelodeon Hotels & Resorts Riviera Maya!
This will be an experience the whole family will remember forever. 
Sleep in the Pineapple Suite with Spongebob Squarepants or grab a bite to eat at the Bikini Bottom Bar, which is Spongebob's hometown!
Get slimed or hang out with other Nickelodeon fans at the massive water park. 
Aqua Park is fun for those of all ages, especially if you love water slides. 
Want to meet the characters? You can find them roaming around the resort. Say hi to the Paw Patrol dogs, Dora, and more!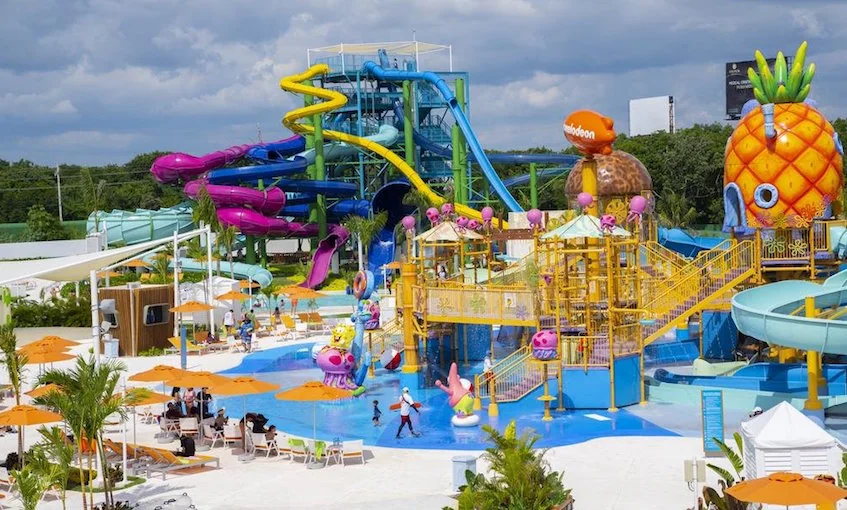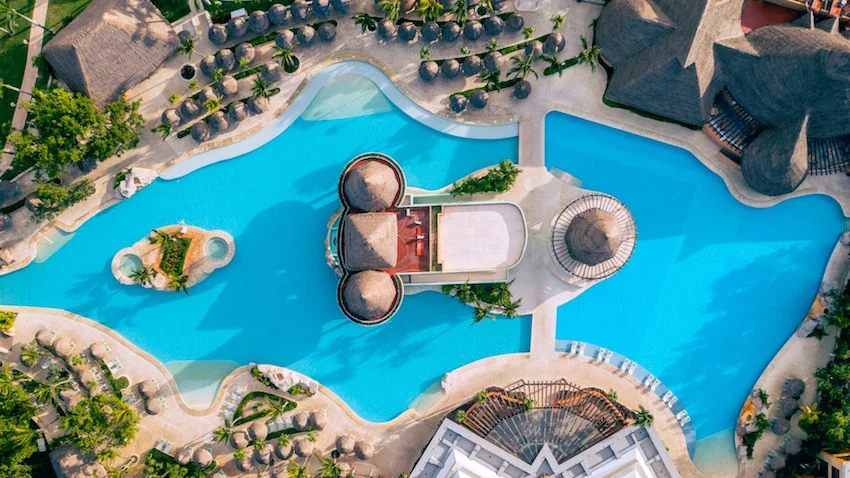 Next, we have another all-inclusive resort that offers a wide range of fun family-friendly activities. 
The Star Camp at Iberostar Paraiso Maya offers age-appropriate games, cooking classes, adventure courses, sports, and more. 
Monkey Star Camp is for ages 4-7, Dolphin Star camp 8-12 years, and Eagle Star camp is for ages 13-17. 
Did we mention it has a water park and a lazy river?
There's no shortage of activities, no matter the age.
Guests can expect their kids to be taken care of the entire week if needed!
That sounds like a sweet deal to me!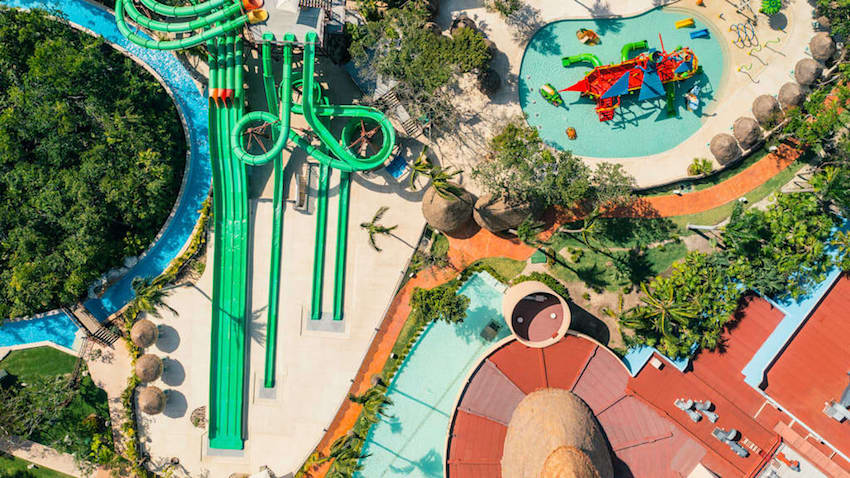 3. Grand Velas Riviera Maya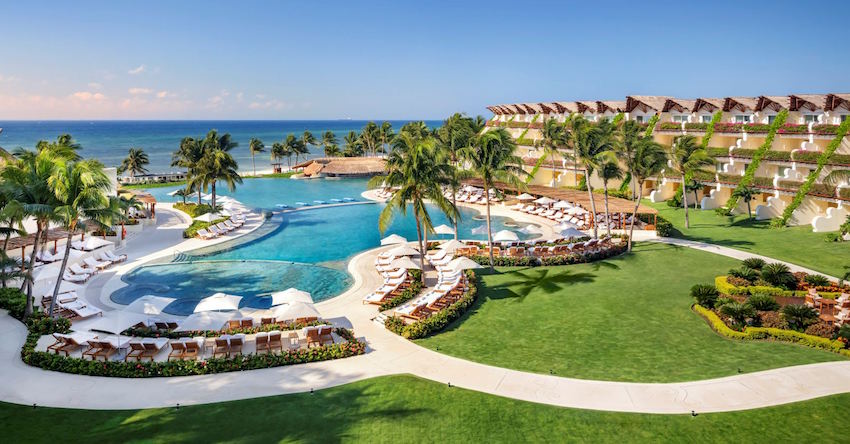 1st up we have this all-inclusive luxury resort that caters to children of all ages. 
Grand Velas Riviera Maya prides itself on the amount of kid-friendly activities and accommodations it has. 
There's a baby concierge, which has anything you need from pacifiers to strollers, bottles, and more.
They even have professional childcare services for the little bundles of joy in your life. 
The Kids Club (ages 4-12) offers movies, video games, arts and crafts, board games, and more. The Teen Club is for ages 13+. 
Here, teenagers play video games, hang out at the (non-alcoholic) teen bar, or enjoy the disco dance floor. 
Having your wedding here will make the kids feel like VIP guests.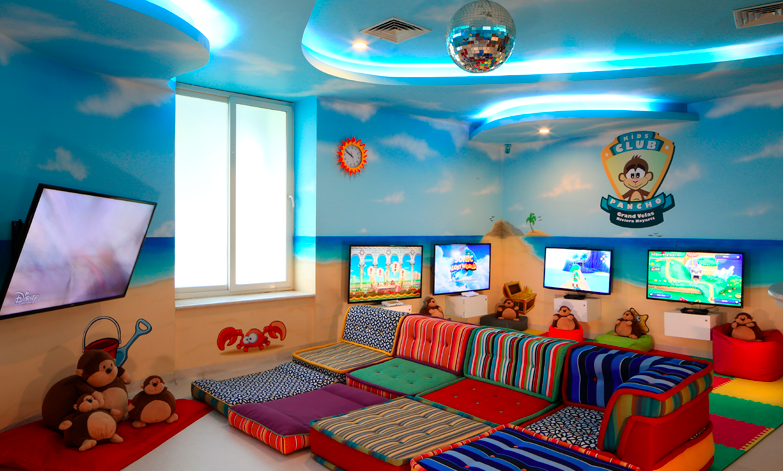 4. Occidental at Xcaret Destination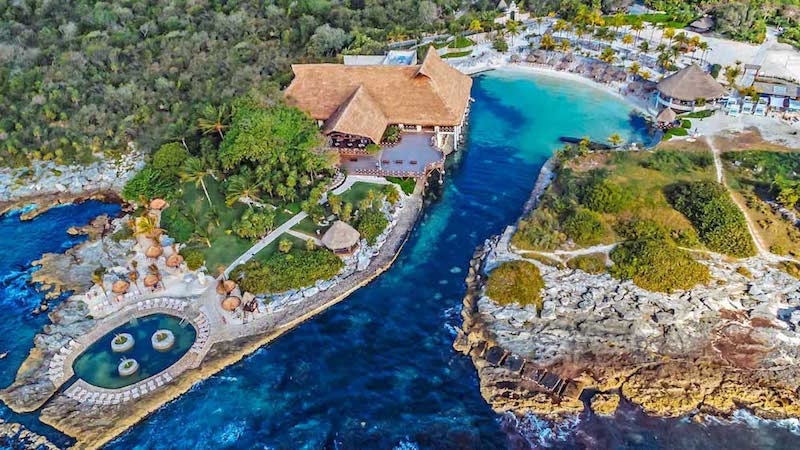 Occidental at Xcaret Destination is a great place for family-friendly weddings. 
There are many options for kids, including the Kid's Club which is for 4 to 12-year-olds. 
They have sports options for the whole family, as well as 5 pools to choose from. 
Occidental at Xcaret Destination also has babysitting services that parents can take advantage of. 
Our favorite feature of this resort is that it is set within an ecological reserve. 
It also has 2 Mayan ruins that guests can enjoy!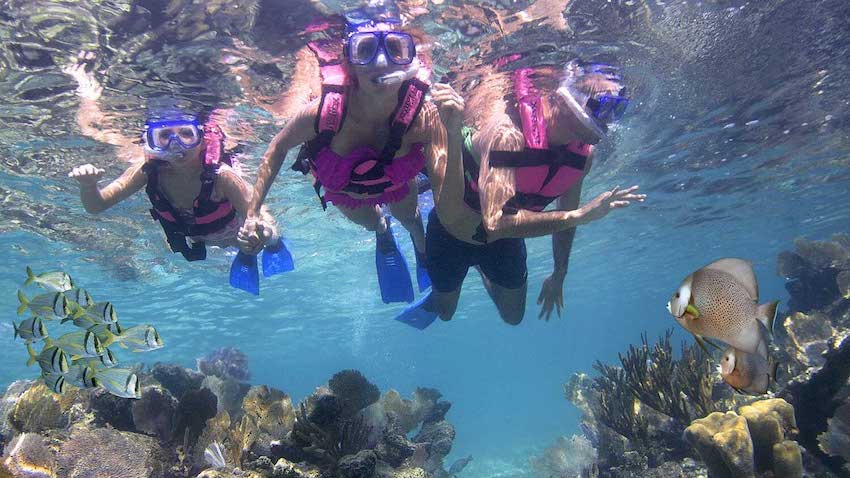 Next up is this spectacular hotel called Riu Playacar.
Here, you'll find a playground and special children's entertainment program called Riuland. 
Riuland has water activities, sports, and a sea turtle called Calú, who loves hanging out and dancing with the kids. 
The resort is all-inclusive and has entertainment 24/7 for adults who like to have fun. 
They also have a free wedding package option that is worth considering.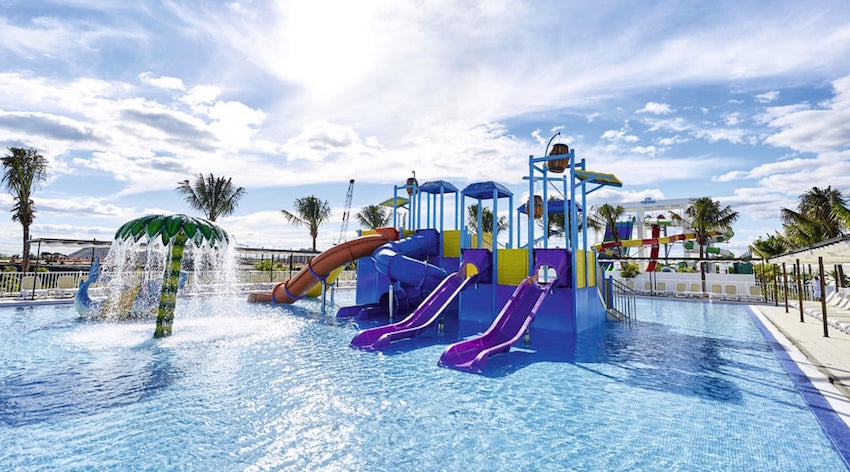 6. Hard Rock Hotel Riviera Maya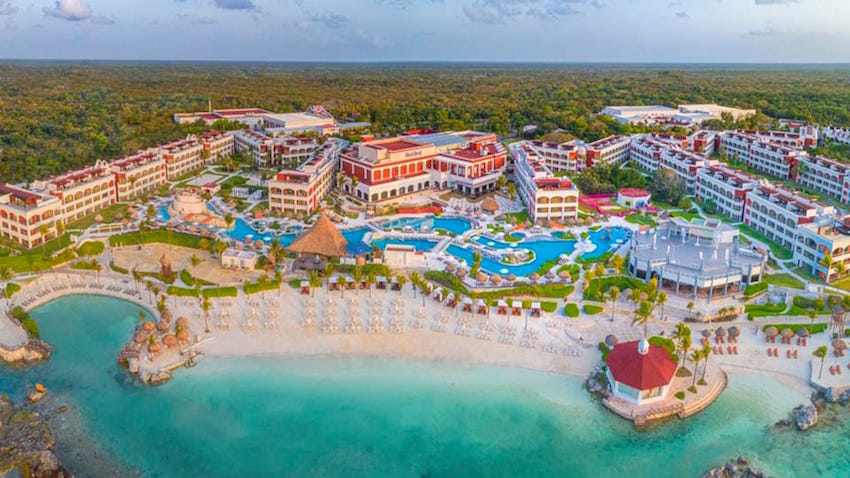 Kids can have fun at the Hard Rock Hotel Riviera Maya, too!
The hotel has the Hard Rock Roxity Kids Club with activities, crafts, music, pool parties, and more. 
Every day, there's a different show and theme for kiddos aged 4-12. 
The water park is for all ages and the teen lounge is for ages 13-17. 
You and your guests of all ages can rock and roll here after your wedding ceremony.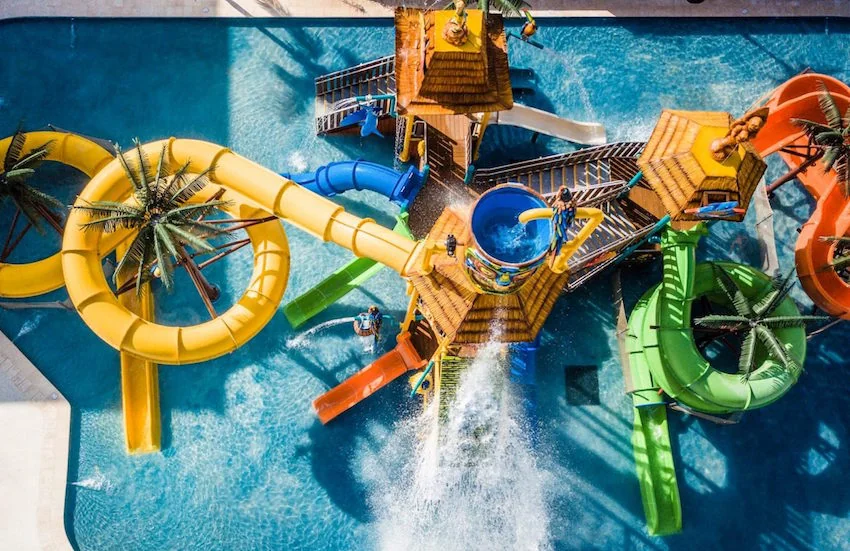 7. Dreams Natura Resort & Spa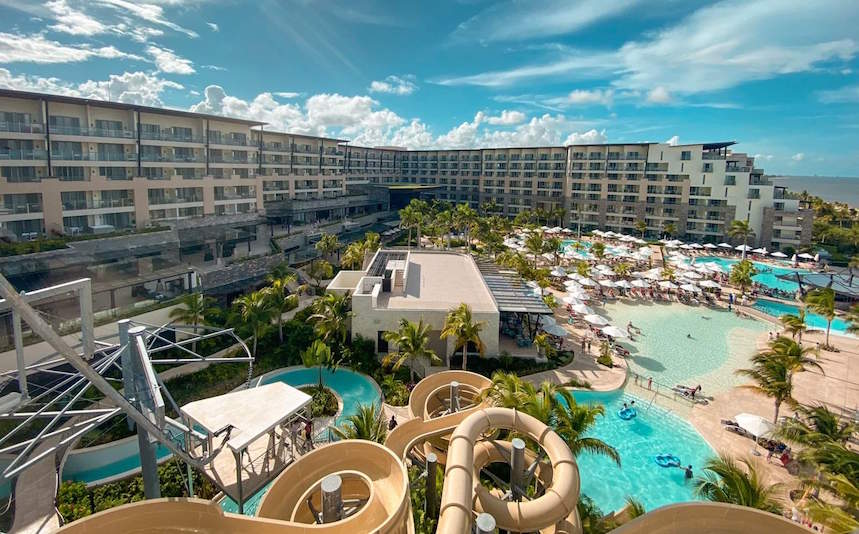 Dreams Natura Resort & Spa is a luxury resort that is perfect for those with kids. 
There is a Kid's Club where little ones can play video games or do crafts! Need some time at the spa? Drop them off here. 
There is also a big water park right on site AND a 607 ft. lazy river!
Dreams Natura has other fun, family-friendly activities that aren't in the water. 
Try out a rollglider aerial ride, which is a mix of a roller coaster and zip line!
Want a sweet treat? Check out the delicious ice cream parlor.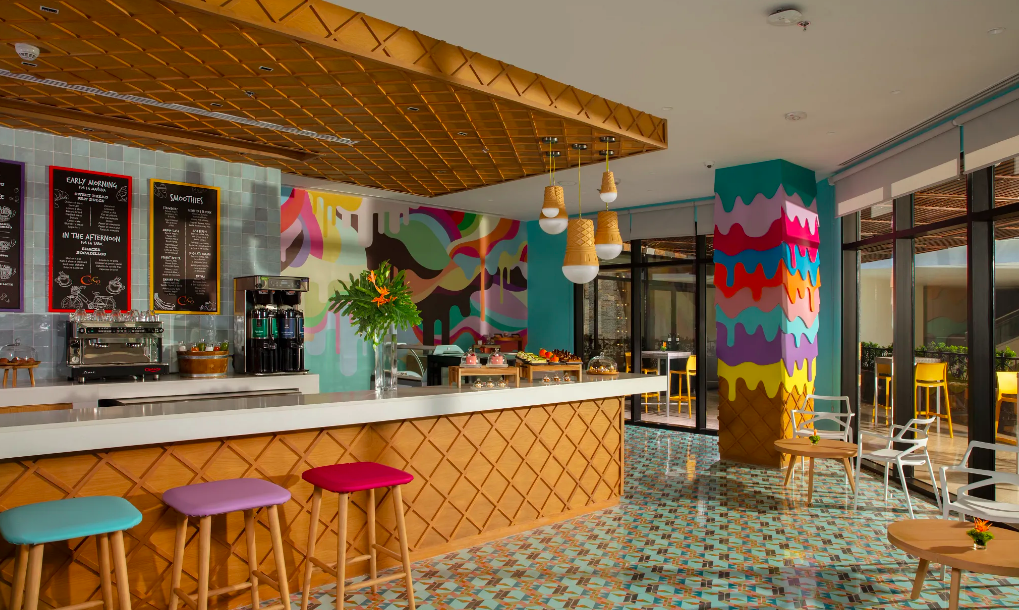 8. Paradisus Playa del Carmen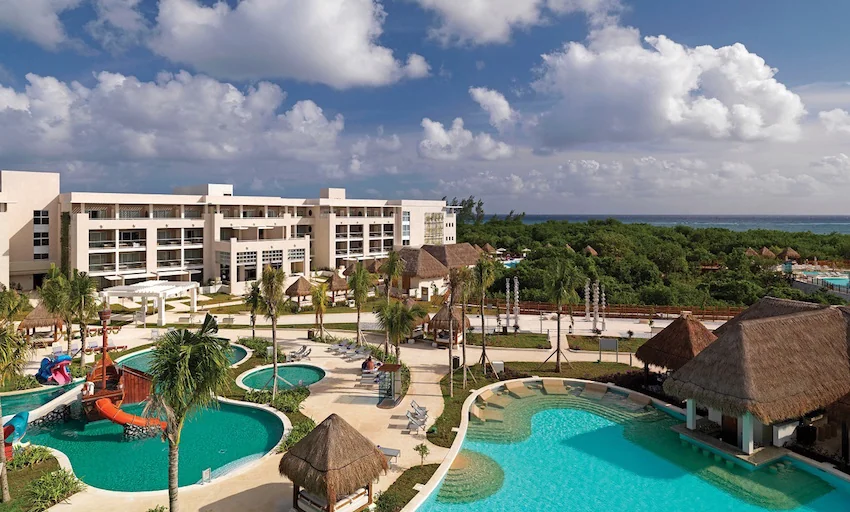 Paradisus Playa del Carmen has everything you could want in a kid-friendly resort!
This resort is surrounded by jungle gardens and has suites that the kiddos will love. 
Aside from the 2 big pools, there is also a small tropical-themed water park with buckets and slides. 
If you want to spend some time indoors, head to the Kid's Club or the game room!
There are also magic shows and family dance parties!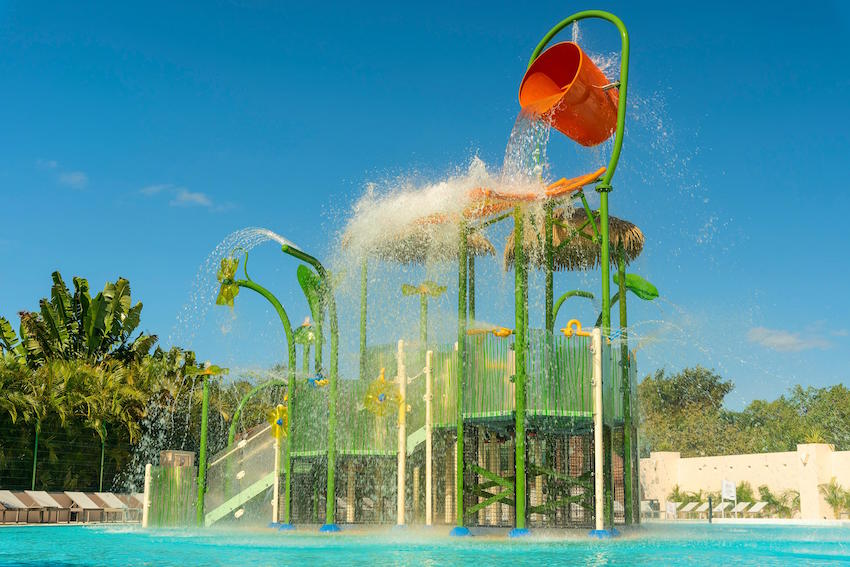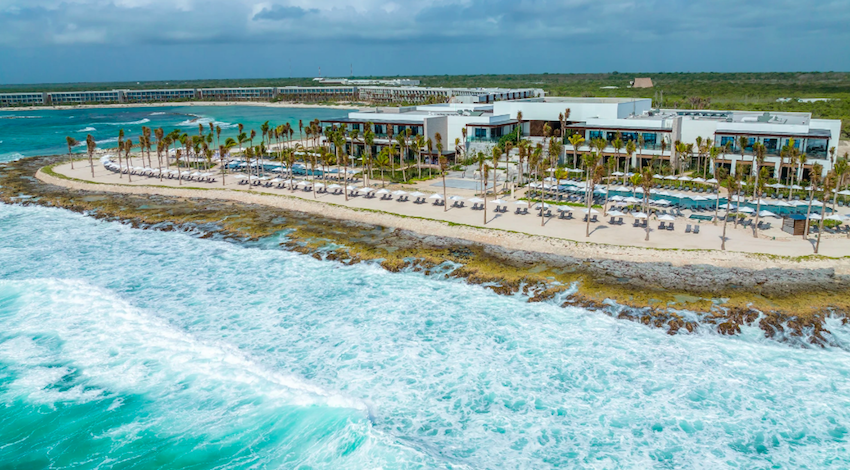 Hilton Tulum is a beautiful resort for those who want a wedding where guests of all ages are allowed. 
This resort has a fun pool area with lots of water activities and slides!
There are also many family room suites that you can choose from, which allow for up to 4 guests. 
Check out the Kid's Club where your little ones can make piñatas and hang out with other kids. 
Plus, you'll love the ice cream and churro shop! Choose from a variety of flavors that the whole family will enjoy.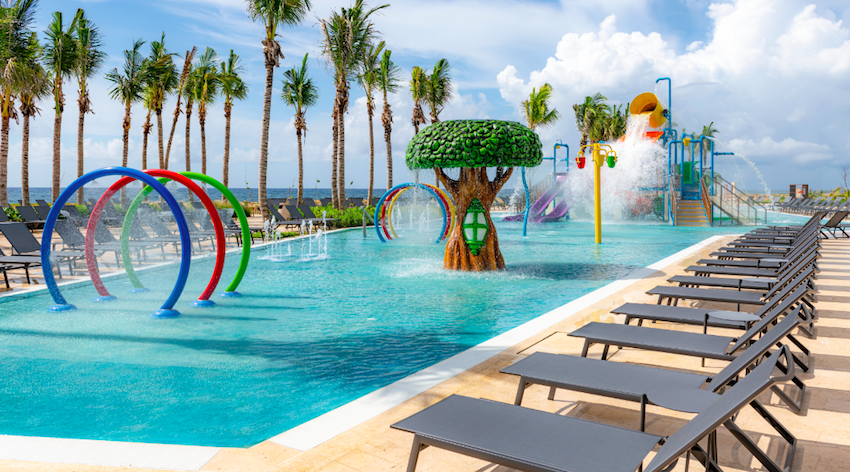 10. Barcelo Maya Colonial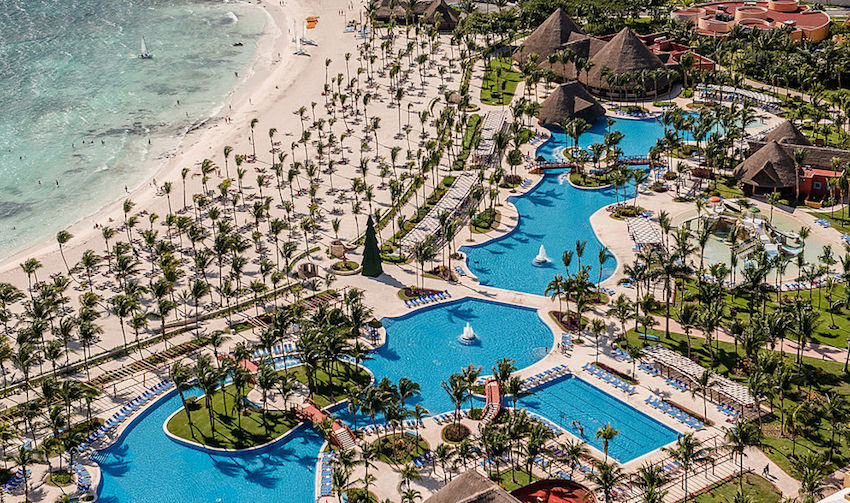 Barcelo Maya Colonial is set on a private beach, making it perfect for those wanting an intimate wedding. 
It's also an ideal resort for kids! 
Just like a lot of the other resorts, this one has a children's water park set in a shallow pool. 
There is a bowling alley, golf course, 2 theaters, and a bar filled with video games too. 
If you want to take a spa day before your wedding, no worries! Barcy Kid's Club is a supervised area where kids can play.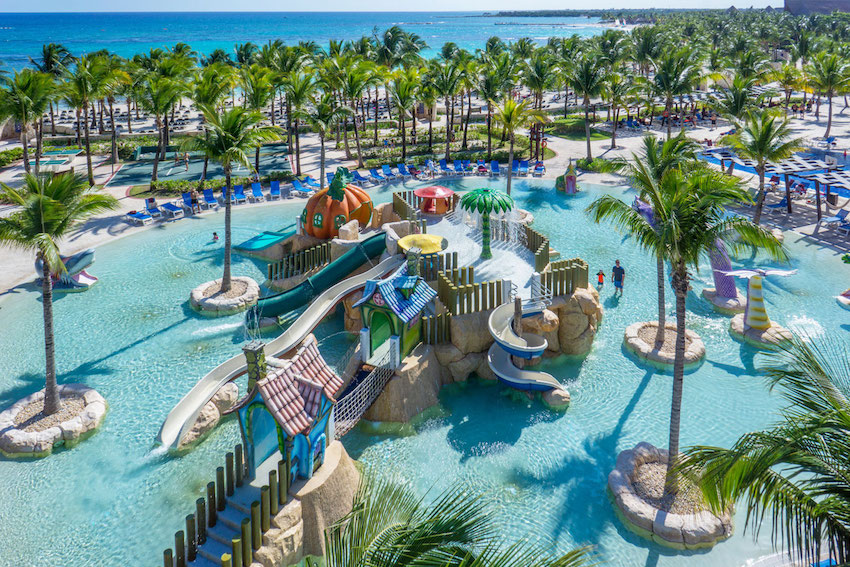 11. Family-Friendly Things to Consider
Due to the COVID-19 pandemic, extra safety measures at all of the hotels listed in this blog should be expected.
This includes anti-bacterial gel dispensaries, etc.
The rooms & amenities are thoroughly cleaned and disinfected.
You can expect all staff to wear masks at all times and follow health & safety protocols that are required.
We do our best to keep all the information up to date on our site.
However, it is still important to check for any changes in restrictions and travel advisories before you arrive.
Your destination wedding shouldn't be stressful.
This is your day to enjoy and remember forever.
Let the team at ParadiseWeddings.com help you get organzed.
Call our wedding planners toll-free at 877-737-0177 or contact us here.
What are you looking for in a destination wedding?
Tell me all about it in the comments below!