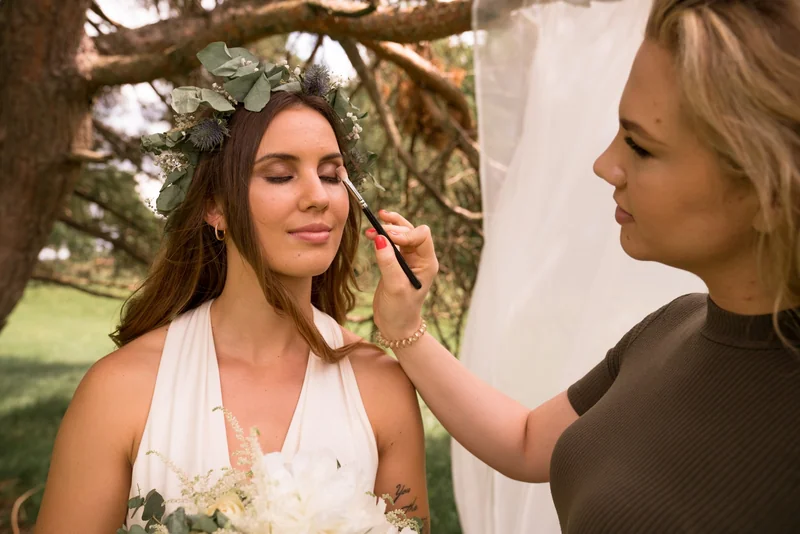 If you're planning a destination wedding in 2024, then you'll want to read this blog post!
I'm covering everything, from choosing the right palette to the right makeup artist.
By following these tips, you'll be sure to look your best on your big day!
Ready to get started?
Let's dive in…
Your Guide to Makeup for Destination Weddings
Beach venue, Garden venue or Rooftop Terrace?
Or maybe you just love the idea of exchanging vows under a faraway sunset.
Whatever reason, it's best to plan the makeup to match the vibe of your venue.
If your wedding's at a resort rooftop bar, you might choose to be daring & fashion-forward with your eyeshadow or lipstick. 
In contrast, a beach ceremony may call for softer & neutral tones to go with the natural atmosphere. 
Though the main priority is to find the makeup look that speaks to you, matching it to your venue can create wonderful cohesion.
This seems like obvious advice, but it can't be overstated. 
If the sun will be beating down during your ceremony, you'll want to use extra powder during the makeup application!
If rain is in the forecast, you can test waterproof mascaras to choose the most effective one.
These small steps create peace of mind that your makeup will last through rain or shine.
No matter the weather, you'll need a killer setting spray so your makeup stays stunning.
3. Do A Test Trial (or 3)!
Getting married at a resort venue in Mexico or the Caribbean?
Ask the concierge to see if a makeup artist is included in your wedding package. (they often are!
Check out popular destination wedding packages here or wedding packages under 10k)
If not, and you'd like to hire someone, they can help point you in the right direction. Even if a makeup artist is talented, just like doctors or therapists, it doesn't mean they'll be a perfect match.
That's where a test trial comes in…
Don't be afraid to get specific with the look you want to see how they'll execute it.
It may turn out to be #goals or #ghoulish, but it's all part of the process!
You can work together to get it to be exactly what you want.
Or, try a test trial with someone new.
Like choosing your partner, you need someone who gets you and you don't have to pick the 1st one that comes along…
It's all about you feeling your best, most comfortable, and most beautiful at your destination wedding.
Having the assurance that your makeup artist can get it right will be a major relief.
Cue excitement!
If you've decided to do your wedding makeup yourself, the same principle applies.
Allow yourself a few test runs way ahead of time to hone your skills and see what works best. 
Even if your memory never fails you, write down:
The order of the steps
Amount of product used
Placement of products
This way, you'll be able to breeze through it on your big day. 
5. Make Sure It's Photogenic
Nothing is more disappointing than getting back wedding photos and seeing mismatched foundation or blotchy blush.
At your trial stage, have a friend take a few photos to check for any mistakes.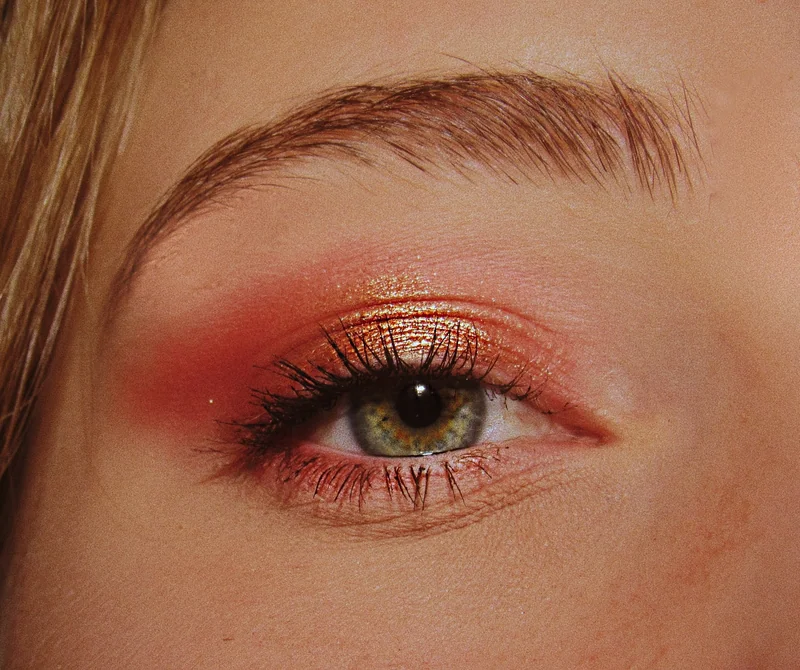 Make adjustments as needed!
Sure, it won't be photographer-level quality, but you can get an idea of how you'll be captured.
6. Indulge in Spa Offerings
Makeup isn't about covering up who you are, but rather self-expression.
So, it's always a good idea to make your skin happy, too. 
Pamper yourself with spa services, such as a facial or massage, days prior to your wedding.
You'll feel renewed & fresh when it comes time to add your makeup, which is just the icing on top of your inner beauty, anyway.
7. Set Up A Get-Ready Space
When planning where you'll get dressed on your wedding day, don't forget to add those details that bring you joy.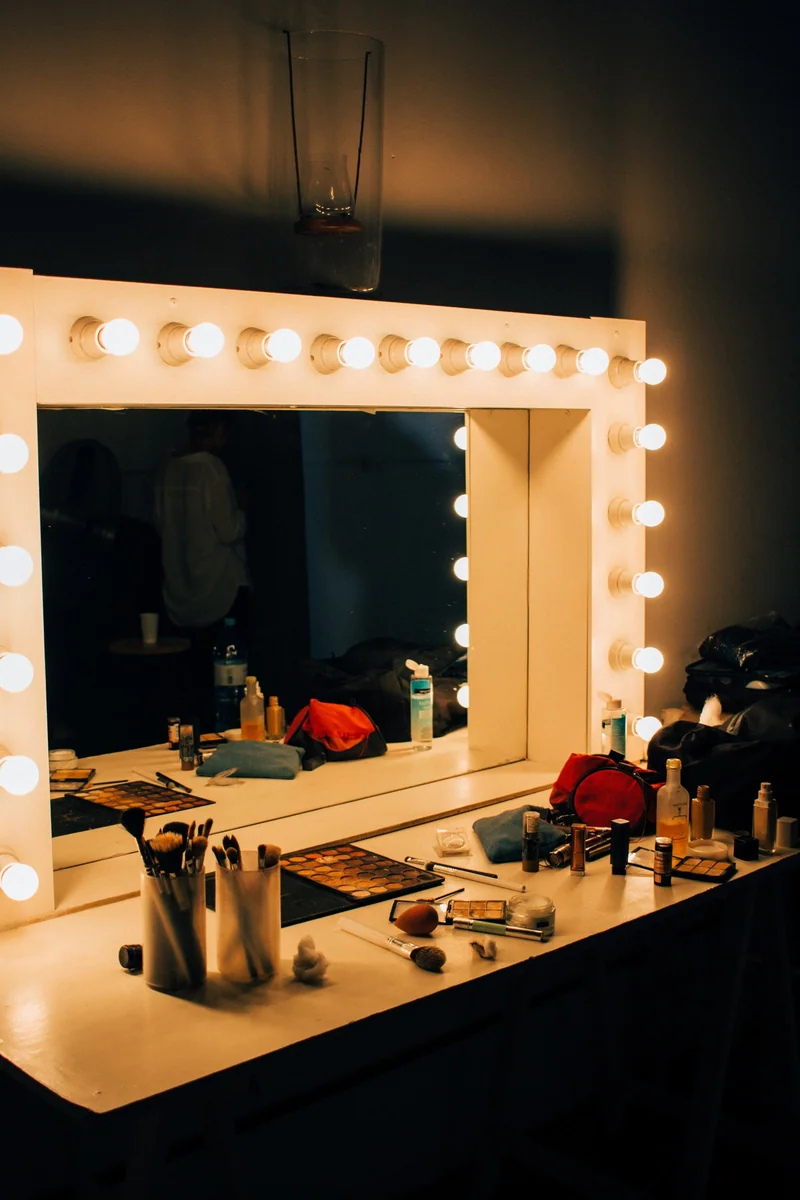 As well as great lighting & mirrors, fill the room with flowers you love, sweet pictures, and cherished friends & family.
A splash of champagne never hurts either!
8. Have Products for Touch-Ups
After creating your signature menu, you don't want to skip out on these treats for fear of smudging your face.
Not to mention, all the romantic kisses you'll share. 
With that in mind, ask your wedding planner to stash your makeup musts somewhere close by, so you can refresh your perfect pout at a moment's notice. 
You could even ask the venue's makeup artist to come by at a certain time for a professional touch-up between events. 
It never hurts to be over-prepared!
This is a lesson we all have to learn.
No matter how a pair of shoes or lipstick color looks, wearing it isn't wise if it isn't comfortable…
Especially on your wedding day.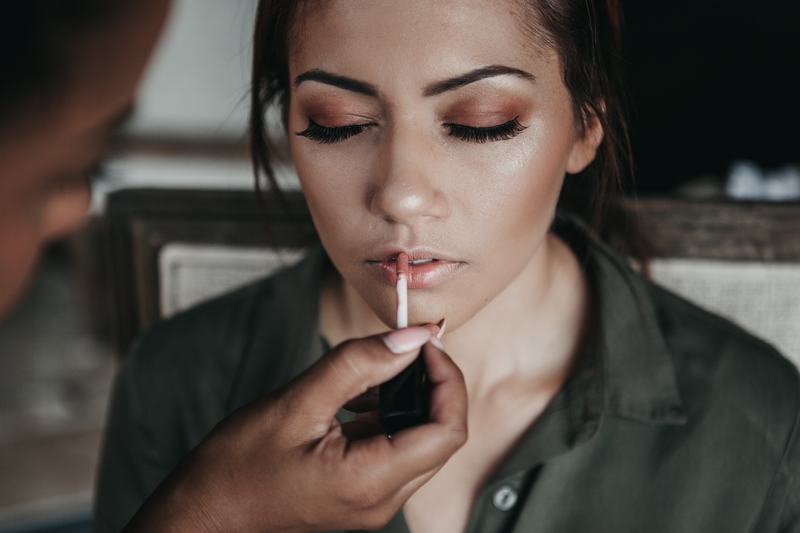 You want to feel amazing & glow from the inside out. 
This is why comfort is pivotal when it comes to the makeup for your destination wedding.
If you're focusing on your skin feeling greasy or your liquid lipstick flaking, you can't enjoy each moment to the max.
As you go through test trials, wear the finished product around for a while to get a true sense of how it will hold up for hours on your wedding day. 
A destination wedding has a flair to it that a traditional wedding simply can't provide.
If you're feeling overwhelmed, let us help!
Our wedding planners at ParadiseWeddings.com have planned 100s of weddings here in Mexico.
They know the ins & outs and can help you with anything you need.
Need a local make-up artist? Check.
Looking for the best deals on wedding packages? Check.
Just give us a call at 877-737-0177 
Or send us an email at [email protected]
We'll make sure you have the wedding of your dreams!