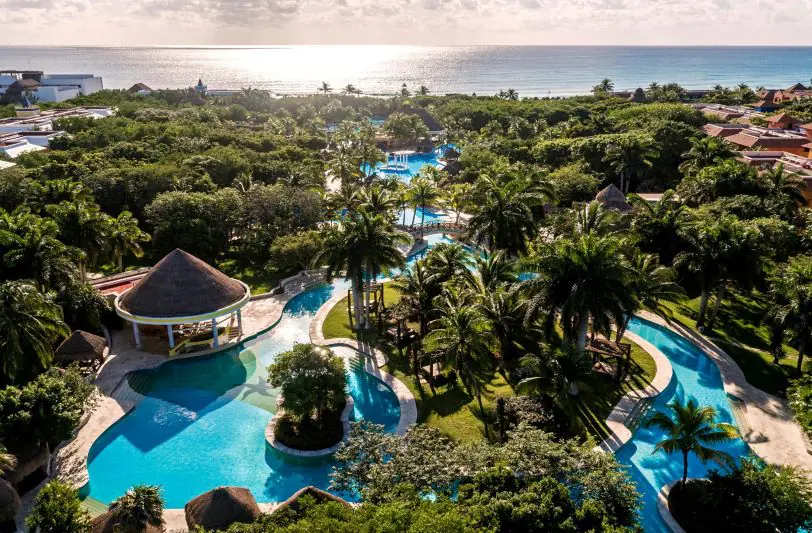 Iberostar Paraiso Beach Weddings | My Honest Review (2023)
Is the Iberostar Paraiso Beach the perfect location for your wedding?
Dont' worry, we've got you covered.
Our wedding planners are based in the area so we know all about Iberostar resorts.
You'll get the lowdown on wedding packages, venues, activities and dining & drinking options.
Want to know more?
Read on….
Your Wedding at Iberostar Paraiso Beach
1. Hotel Overview
★★★★★ | Family Friendly | Riviera Maya 
Dreaming of a destination wedding in a Caribbean paradise? 
The lush jungle landscape at Iberostar Paraiso Beach is to die for. 
Think gently swaying palms framed by tropical blue skies. 
You also get direct access to a stunning white sand beach. 
The amenities are as impressive as you would expect from a 5-star hotel including:
An array of dining & drinking experiences 
Free Wi-Fi
Activity program for younger guests 
Live entertainment 
4 swimming pools & a separate children's splash pool 
Choice of luxury accommodation 
I especially love the eco-friendly vibe at this resort.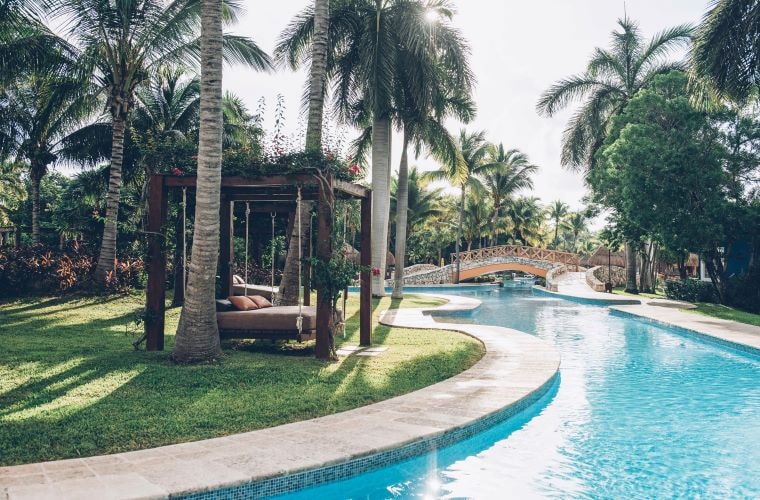 There is 0 single-use plastic as well as responsible consumption of seafood. 
It's great to see a resort that's dedicated to protecting its naturally stunning environment. 
Commonly Asked Questions
Is Iberostar Paraiso Beach All-Inclusive?
The accommodation at the resort is all-inclusive so you can enjoy unlimited dining, drinking, and most activities. 
There is an extra charge for some activities, such as golf and babysitting services. 
Is There an Adults-Only Option at Iberostar Paraiso Beach? 
The resort is family-friendly which makes it perfect if your guests are travelling with children. 
If you or your guests prefer adults only, check out Iberostar Grand Paraiso. 
It's part of the same 5-hotel Iberostar complex and is a kid-free zone. 
How Far is Iberostar Paraiso Beach from Cancun International?
The resort is a 30-minute drive from the airport. 
The team at ParadiseWeddings.Com will arrange your transportation as part of your wedding planning. 
So, you can sit back, relax and enjoy the ride. 
2. Weddings at Iberostar Paraiso Beach
The resort provides a unique romantic experience for all couples.
They also take pride in their eco-conscious services. 
Nature loves can rest assured that every detail of their wedding is planned with sustainable principles…
In a glamorous fashion, of course. 
Here's some inspo for your custom, all-inclusive luxury wedding: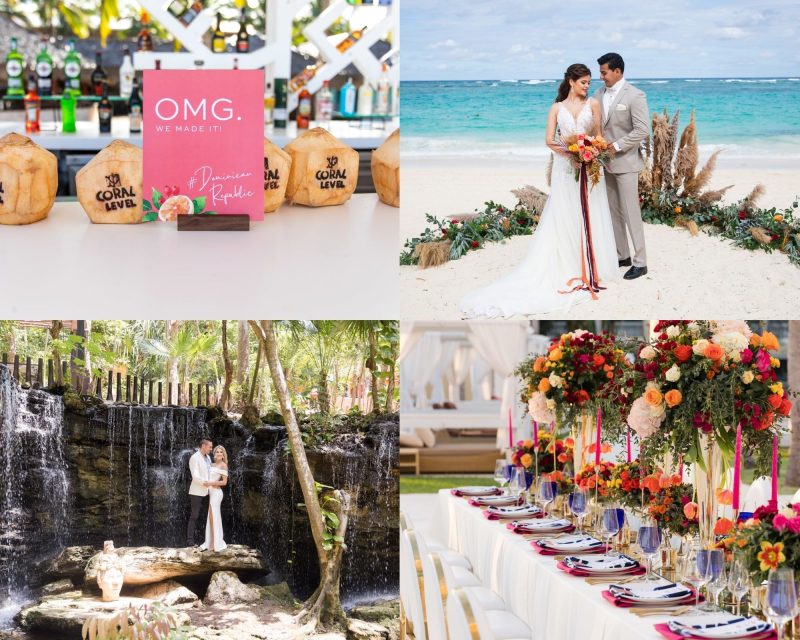 Iberostar doesn't offer generic wedding packages…
Instead, they make sure your day is tailor-made to your desires.
Your wedding should be personal to you & your partner, after all.
We can help make this happen for you at Iberostar Paraiso Beach.
You can customize…
The decor
Floral arrangements
Music & entertainment
And so much more!
If you have any questions, reach out to us at ParadiseWeddings.com
Our local team has helped 100s of couples and have all the inside info you need.
3. Ceremony & Reception Venue
Searching for exquisite venues for your Riviera Maya wedding?
Iberostar Paraiso has 3 wedding venues for you to choose from…
1. Beach 
The soft white sands of the beach at Iberostar Paraiso Beach are an idyllic wedding setting. 
Ideal for a naturally beautiful wedding with a stunning Caribbean Sea backdrop. 
2. Kiosk 
This interior wedding venue has space for up to 200 guests. 
Ideal for big, stylish destination weddings. 
3. Gazebo 
This romantically decorated wedding gazebo has space for 18 people. 
Ideal for intimate weddings in a lush green setting. 
4. Gay Weddings at This Resort
Iberostar Paraiso Beach is proud to welcome couples for same-sex weddings. 
In most cases, couples choose a symbolic ceremony. 
Then take care of the legal paperwork back home.
It's also possible to have a legal same sex wedding in Mexico, but it takes a bit of extra planning. 
Need advice about the extra paperwork required?
Give us a call at 877-737-0177 and we'll be happy to answer your questions!
Want to have your wedding at a resort with a selection of luxury accommodation? 
The rooms & suites at Iberostar Paraiso Beach are gorgeous as you can see…
You can expect to find first-rate facilities in every room & suite such as:
King size beds
Flat screen TV
Minibar
Balcony
Air conditioning 
Coffee maker 
Hairdryer 
**Exact amenities depend on which accommodation you choose**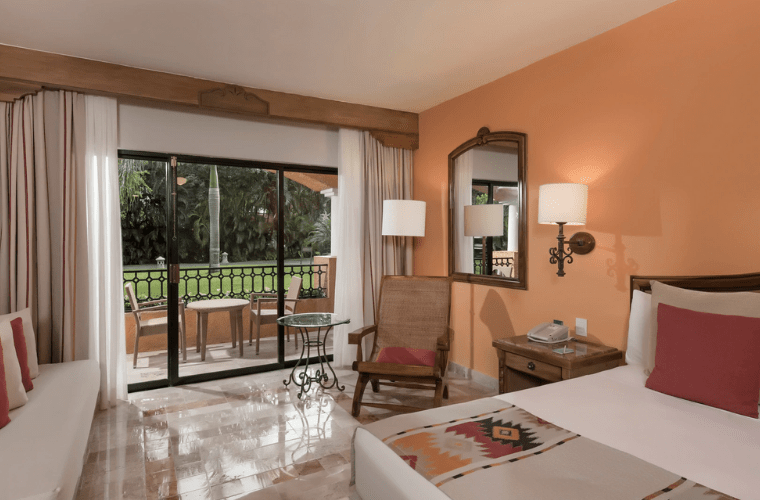 Here are the 6 suite options:
Double Room with jungle views for nature lovers. 
Double Room by the pool with a garden or jungle view that gives easier access to the pool. 
Junior Suite with a garden or jungle view and a private balcony, if you're looking for spacious accommodation. 
Junior Suite with beach access and jungle views.
Family Suite that has 2 connecting rooms each of which has its own balcony, plus garden or jungle view. 
Last but not least…
Want to treat yourself to some extra luxury? 
I recommend the Suite Presidential. 
Just look how stunning it is…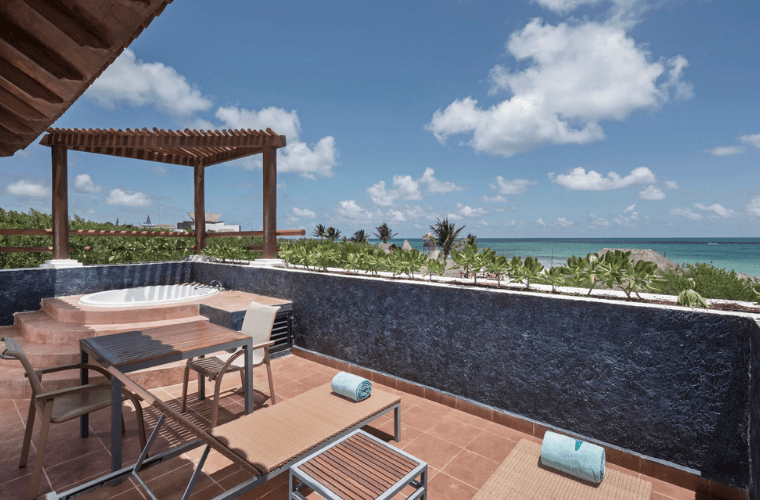 This suite features the best ocean views in the resort. 
Imagine relaxing with your partner in your very own hot tub against that backdrop of stunning Caribbean skies. 
You also get a private dining area and a whirlpool tub in your bathroom.
Commonly Asked Questions
How many rooms are there at Iberostar Paraiso Beach?
There are 432 rooms at the resort. 
They're all decorated to a high standard with 5-star amenities. 
What is the maximum capacity for a room at Iberostar Paraiso Beach?
Most rooms at the resort have a maximum capacity of 4 adults. 
Need more space?
The Family Suite has room for 6 adults. 
How much does it cost to stay at Iberostar Paraiso Beach?
The cost of staying at the resort ranges from $193 – $609 per person, per night, depending on your suite.
Heard that there may be seaweed problems on Mexican beaches?
Keeping it real, seaweed does sometimes affect the sand & water at Iberostar Paraiso Beach. 
But, the team at the resort works hard to maintain a clean beach.
Plus…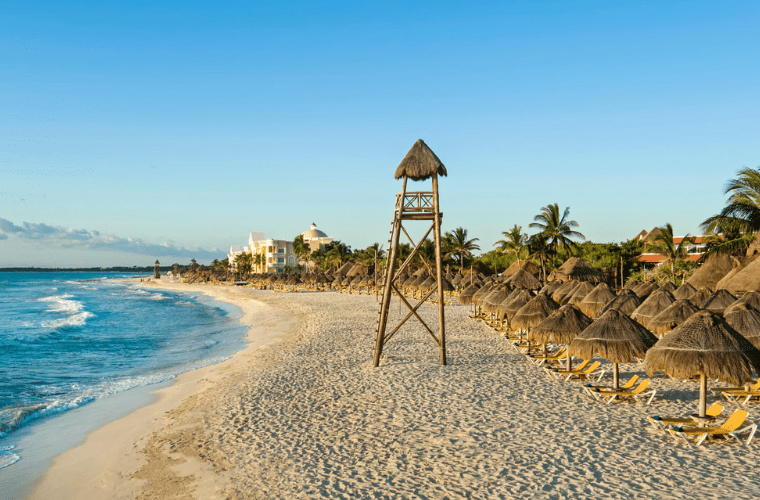 You get to experience amazing beach parties & fire shows. 
Need a resort with amazing food & drink options for you and your guests?
You'll all be well catered for at this resort.
There are
6 restaurants
at Iberostar Paraiso Beach:
La Plaza Buffet offers Mexican and international dishes on their menu.
El Puerto Steakhouse & Buffet is an a la carte restaurant.
Hashiru Teppanyaki is the place to go for Japanese dining.
El Colonial Gourmet Restaurant is an excellent choice if you love French haute cuisine.
La Hacienda Mexican Restaurant serves à la carte Mexican dishes.
El Kiosko Beachside Bar features a buffet & a quick snack menu by the water.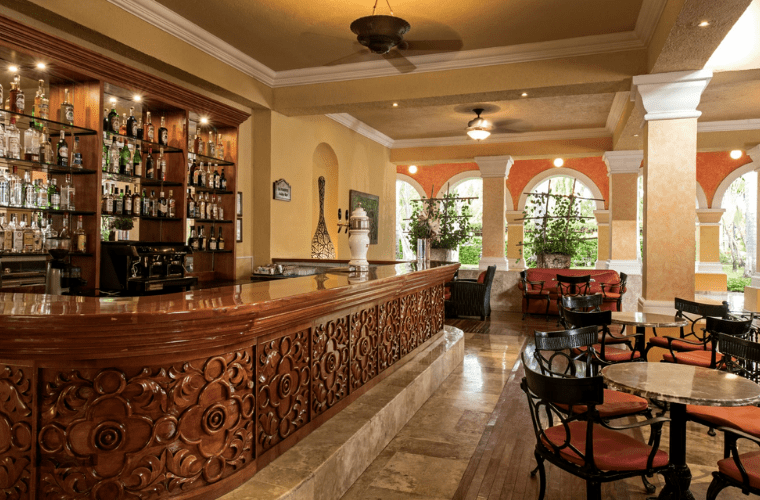 The restaurants at the resort are just the start of the story.
You can also visit 1 of 4 bars:
La Fuente Lobby Bar is the perfect space to gather with your wedding guests.
La Perla adults-only pool bar lets you grab a cool beer without leaving the water…
Galaxy Nightclub gives you the chance to drink and dance in a venue with an astounding Star Wars theme.
El Puente Ice Cream Parlor is the perfect spot to chill out when the weather is warm.
8. Activities & Entertainment
Concerned that your guest won't have enough to do before & after your wedding? 
You don't have to worry at Iberostar Paraiso Beach. 
The activities are varied and fun. 
There's something for everyone to enjoy starting with the 4 clear and inviting pools. 
Other activities at the resort include:
Water sports 
Tennis 
Professional shows
Disco/nightclub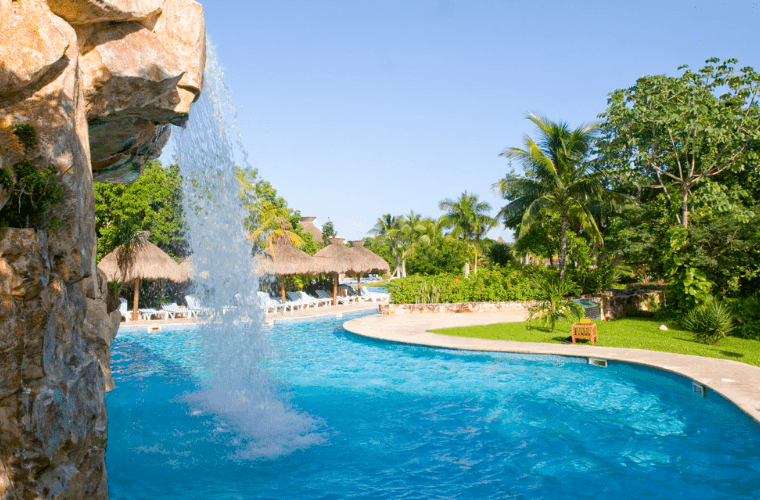 Why not book some treatments at the SPA Sensations? 
Or, spend some time at the state-of-the-art fitness center. 
Have guests who are travelling with children? 
The younger members of your group will love the Star Camp children's activity programme. 
You may even want to play a round at the on-site Golf Course for an extra fee. 
I'm a big fan of the ALIVENESS initiative that runs through experiences and activities at the resort. 
Yoga classes help you connect with your body and mind….
Art, dance, and singing workshops alleviate stress and give you new skills… 
This resort is all about making sure you feel good and have fun. 
What activities are available close to Iberostar Paraiso Beach?
You and your guests will never be bored at this resort. 
But, if you want to venture further afield, that's no problem. 
At ParadiseWeddings.Com we'll get you great deals on activities and tours.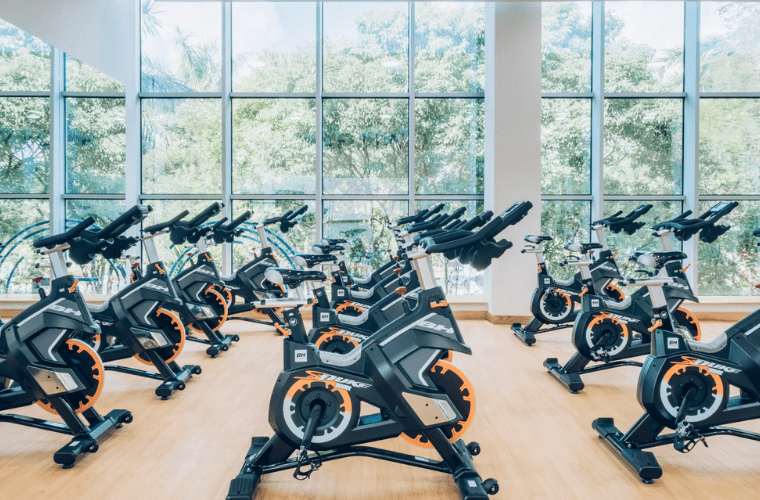 For a truly beautiful experience, I love the Catamaya Catamaran. 
This 4 hour tour gives you the opportunity to sail, snorkel and explore the Caribbean waters. 
Then, you can savor a delicious meal of steak or grilled marinated fish fillet. 
9. What Brides & Grooms Said...

"We recently had our wedding at Paraiso Beach on 2/16/2020 with 23 family and friends. We could not have asked for a perfect wedding, weekend, and vacation! From the moment we signed the contract to have our wedding there in July 2019 through to the execution of the wedding, everything was seamless and flawless."

MSP_traveler651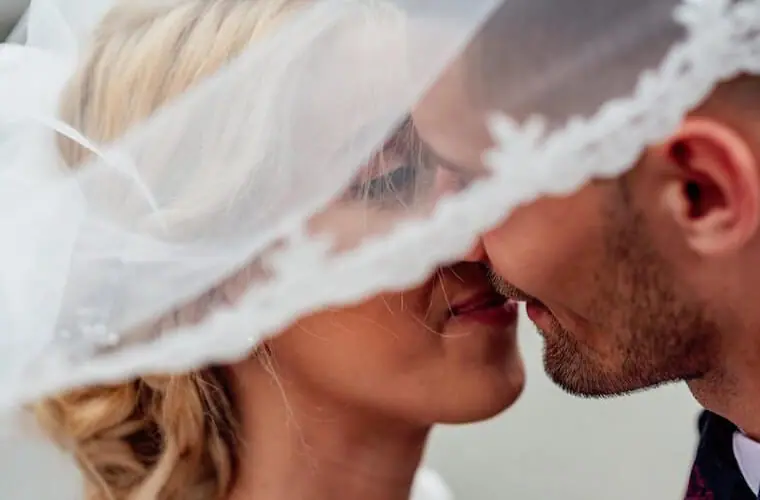 "My wife and I just returned from Iberostar Paraiso Beach where we got married and we can't stop talking about how awesome it was! There were 42 of us in total in our group and every single person was blown away by the level of service and how beautiful the resort is."

Excursion18900255134
And here's one from the bride's parent…
"A destination wedding for my daughter and her new husband and the resort made it a huge success. Great staff, very friendly and helpful. Everything including rooms, food and entertainment were excellent. The wedding planner, photographer, meal providers and entertainment were excellent. I was very impressed. Would recommend this resort to anyone."

Caper3212017
At ParadiseWeddings.Com we're passionate about helping couples achieve the destination wedding of their dreams. 
We only ever recommend resorts and wedding packages that we love. 
So, I'm always honest and I believe in keeping it real. 
When it comes to Iberostar Paraiso Beach there's a lot to love. 
The Aliveness initiative that helps you feel good. 
Suite Presidential is FABULOUS. 
Bars & restaurants with impressive variety. 
Star Camp children's activity programme for your younger wedding guests.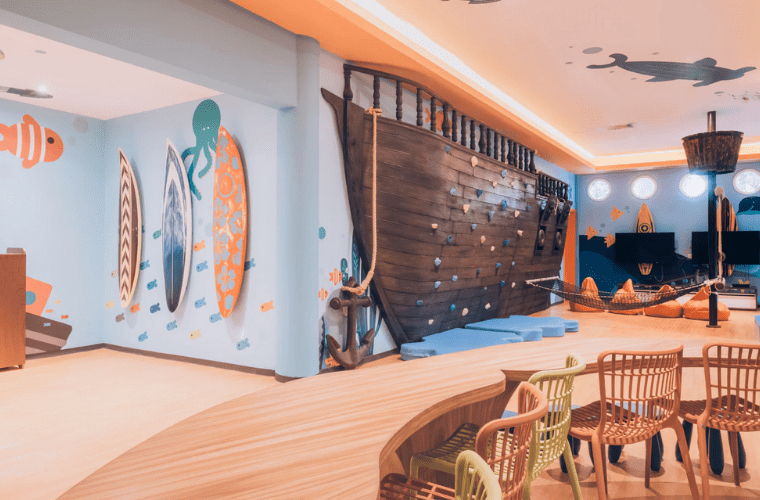 Being completely honest, there are some seaweed issues in the area. 
But, the resort makes every effort to keep the beach clean for you to enjoy. 
Ready to plan your wedding at Iberostar Paraiso Beach?
Call us at 877-737-0177 or fill out the contact form on our website.
We're local to the resort so we can get you the best deals on your big day.
And if you're coming from the US or Canada, we can also book your flights!
Have any questions about the resort? Contact us here.
Looking forward to hearing from you.