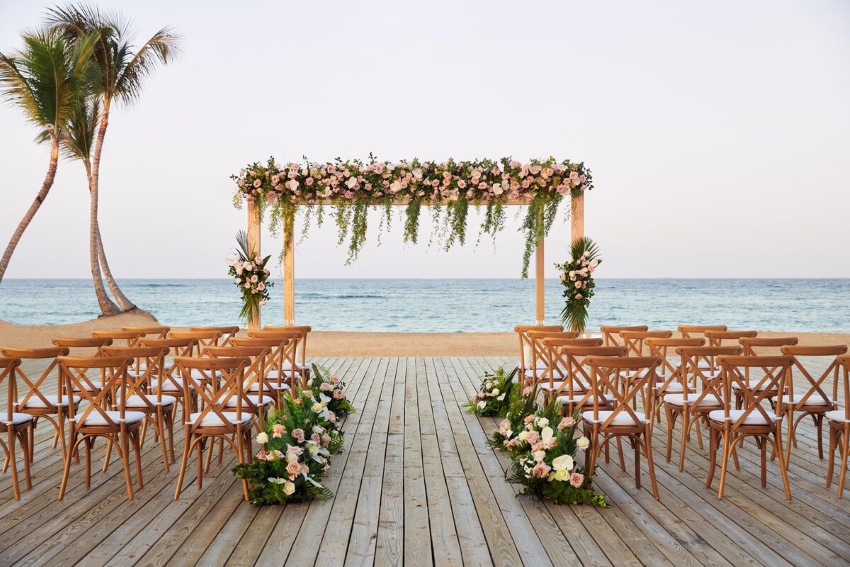 So here's the big question…
"Should I hire a destination wedding travel agent?"
The answer is YES, and you'll soon find out why!
So don't go planning your destination wedding all alone. Build confidence! Explore this list below, crafted by experienced agents.
Ready to get started?
Lets go…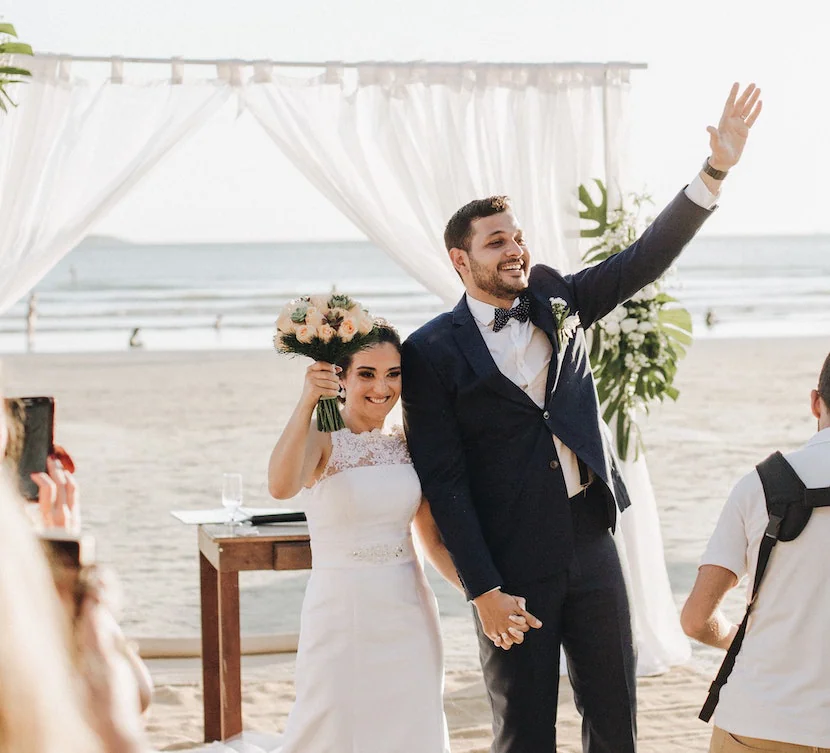 Destination wedding travel agents are like regular travel agents, BUT they specialize in destination weddings.
They're typically FREE. Why? They get a commission for booking guest travel… just like a travel agent.
So, why use a destination wedding travel agent?
Agents have experience in:
– weddings in different countries.
– all-inclusive resort weddings and packages.
– working with local venues and suppliers.
– helping you and your guests book accommodation.
– negotiating the best prices.
So, here are 7 reasons why you'd want to work with a destination wedding specialist. 👇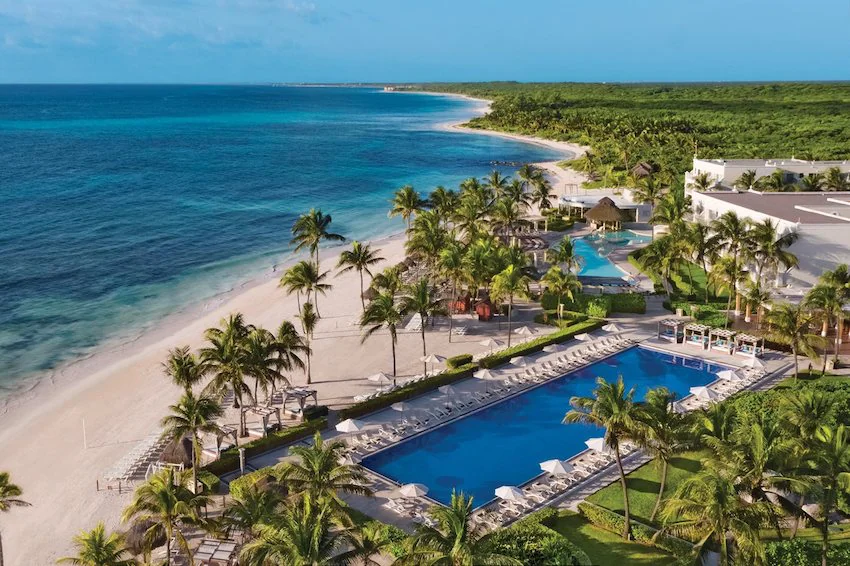 Reason 1: They Know The Destination Very Well
A destination wedding travel agent is an absolute pro when it comes to their destinations.
They've likely visited these resorts, seen venues, and explored wedding packages so you can choose wisely and avoid any disappointments.
They know each location intimately.
For example, we at Paradiseweddings.com are pros at Mexico and the Caribbean. Think Cabo, Vallarta, Cancun, Tulum, Dominican Republic and Jamaica!. Other travel agents may know more about destination weddings in Europe like Italy, France, Spain or Greece.
Bottom line… you want a specialist. Someone who can help you explore venues, the best wedding packages, and take care of your guests.
Interested in an all-inclusive resort wedding? Explore resorts here.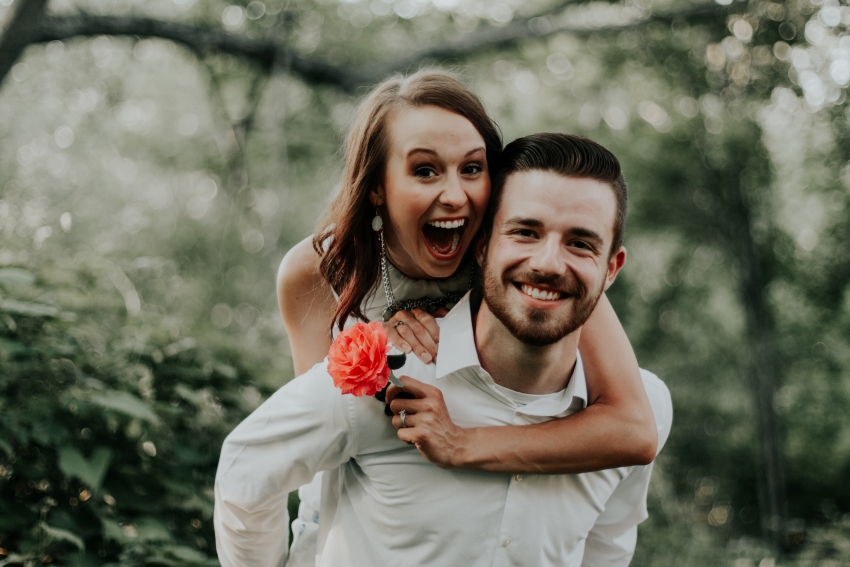 Reason 2: They Can Unlock Exclusive Discounts
If you're looking to snag some amazing discounts and promotions for your destination wedding, it's a good idea to hire a destination wedding travel agent!
We often have access to unpublished deals that you might not be able to find anywhere else.
We also know whether you're getting the best price because of our experience with the resorts.
Reason 3: They Can Book The Accommodations
It's too risky to let your guests book their accommodation. Do things right, reserve a block of rooms.
Imagine this… it's all sold out!
You've confirmed your wedding date with the resort or venue, and the save-the-dates are sent.
Suddenly, 1 month before your wedding, you find out that the resort you wanted everyone to stay at is booked solid.
So, what now? You have to tell everyone who dragged their feet that they need to stay at a neighboring resort. No drinks by the pool or late-night parties for them. 😭
What's the solution? A "Room Block"
A destination travel agent will help secure a block of rooms with the resort. It's an art, believe me, we've organized 100's of destination weddings.
Once that's done, you know your guests will experience this adventure together.
Your agent also ensures your guests have all the info they need, like details on the resort, room options, pricing, and payment plans. Your nights and weekends will be saved from them asking you the oddest questions!
And if anyone has special requests, your agency will ensure those are taken care of too.
Reason 4: You Get A Stress Free Wedding!
Planning a destination wedding on your own can be seriously stressful and time-consuming.
That's when a destination wedding travel agent saves the day.
Who wants to take on all the lifting alone? Consider them your free personal assistant who's planning 100's of destination weddings. 
With their expertise, you'll have more time to enjoy the lead-up to your big day without worrying about all the nitty-gritty details.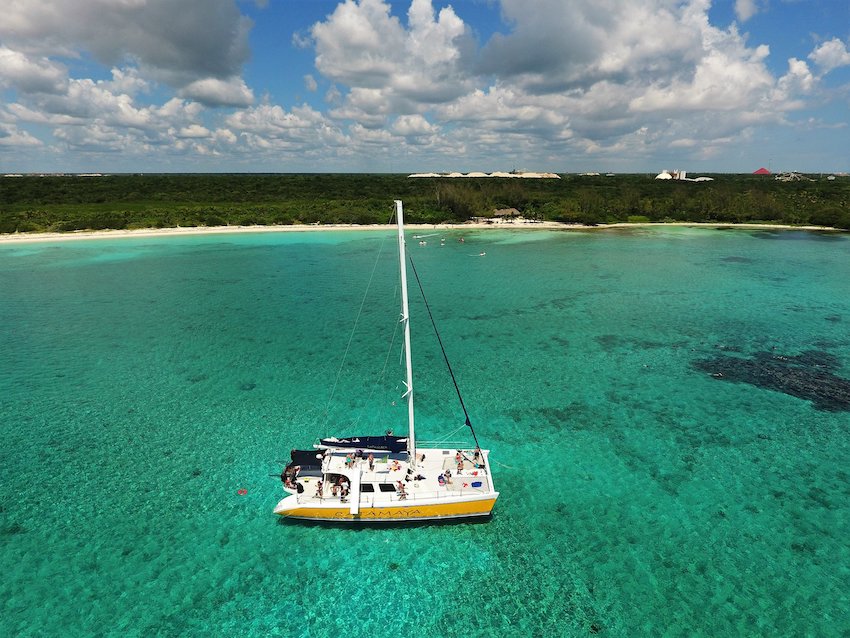 Reason 5: They Can Help You Book Activities
Not every guest will want to veg by the pool. Some will want things to do and adventures they can Insta!
A destination wedding travel agent can help make that happen by putting together exciting activities for you and your guests.
Whether it's exploring a new city, snorkeling in a cenote, or chartering a catamaran to a secluded island, your agent will make sure they have plenty of fun on your wedding getaway!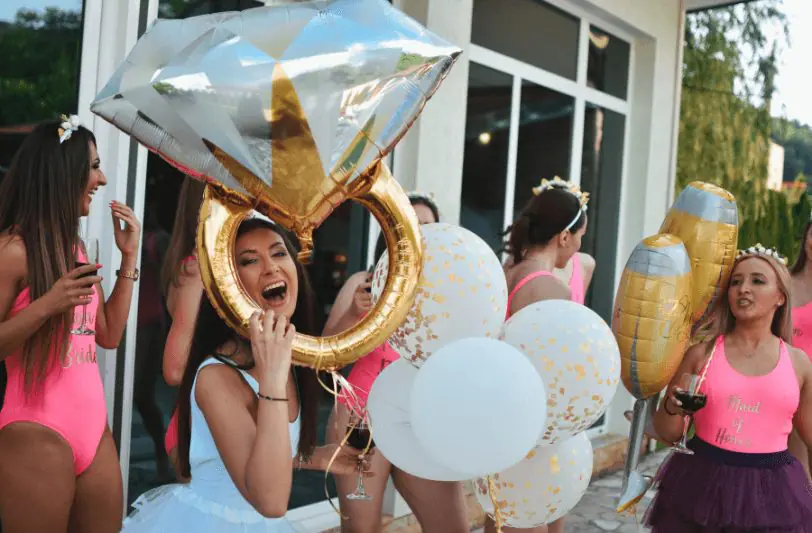 Reason 6: They Can Help You Plan Other Events
Your destination wedding celebrations don't have to begin and end at the ceremony.
You can plan so much more, and we can help you do just that.
From bachelor/ette parties to bridal luncheons, from a private cocktail hour to a rehearsal dinner, we can help you organize all the events.
They can even help you organize welcome parties and farewell lunches.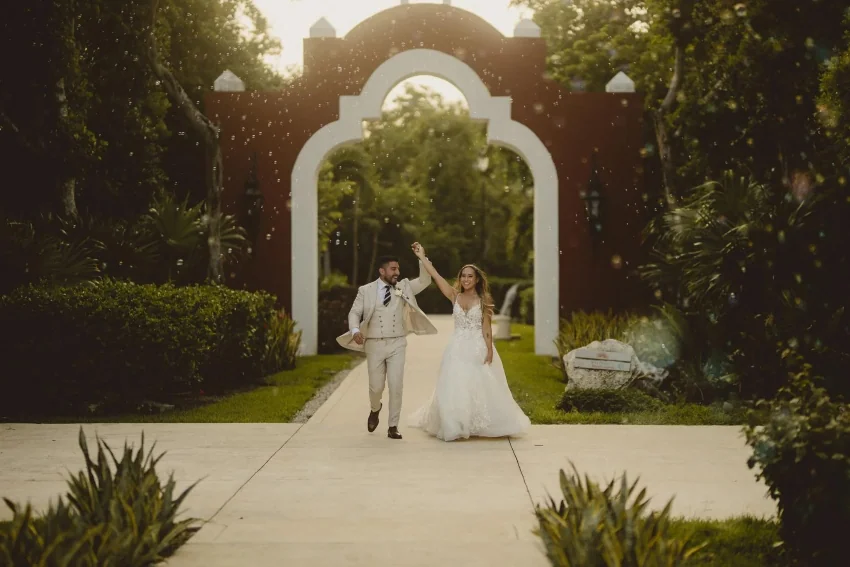 Reason 7: Their Services Are For Free!
Believe it or not!
One of the best things about working with a destination wedding travel agent is that you don't have to pay a single penny for their services!
That's right! There's no service fee or hidden costs – we're totally free to work with.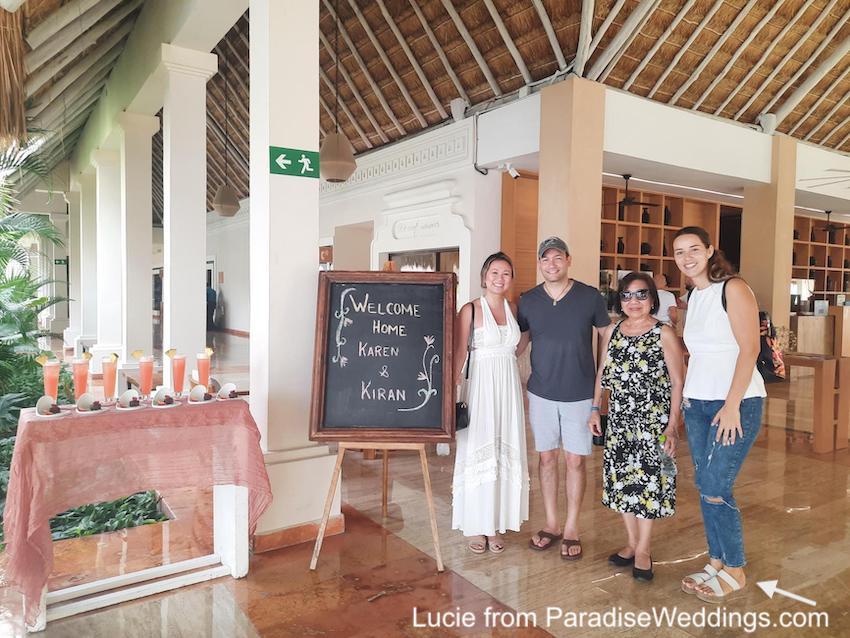 Here are some questions you should ask a destination wedding travel agent before hiring them.
How long have you been planning weddings?
How many weddings have you helped plan so far?
How many weddings do you do a year?
Why are you recommending these resorts; have you planned weddings here before?
Why are you recommending the venues and what makes them the perfect fit for me?
Do you have photos and testimonials of weddings you have planned?
Can you visit these locations with me before I commit?
We also recommend doing a bit of your own research.
Take a peek at their website and social media pages, and see if they've won any awards like we have. (sorry, had to go there)
That way, you'll have a better sense of what they're all about. 
So much goes into planning a destination wedding.
There are many things to keep track of, which can feel overwhelming.
But don't worry, we can help with that!
Our award-winning wedding planners have planned 100's of weddings in Mexico and the Caribbean and can help plan yours too!
Call us today at 877-737-0177 or contact us here for a free consultation.
Can't wait to hear from you!