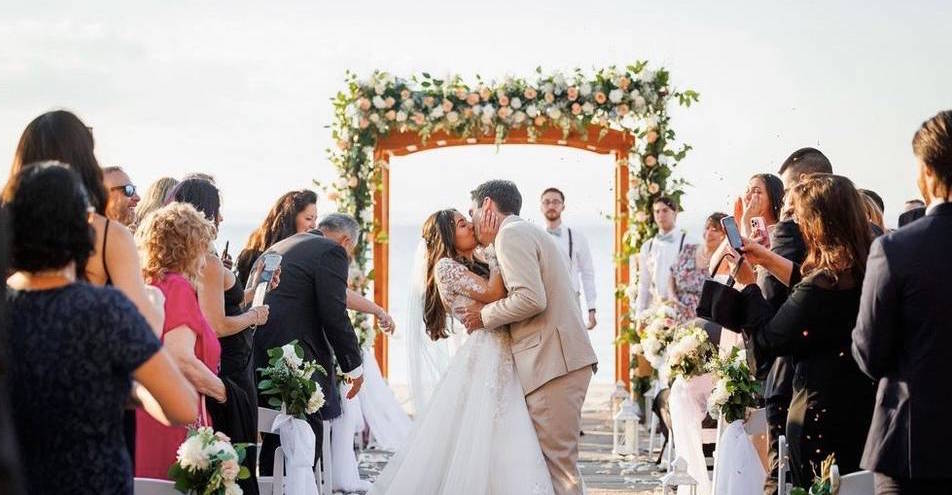 Yes, Mexico is beautiful!
It's also a VERY popular place to get married. 
You can have everything you want from a great view to jaw-dropping venues, and upscale resorts. 
But there is a lot of behind-the-scenes stuff you want to know about. 
Like, how exactly do you get married in another country? And how can you make it legal? 
Let's get into it!
Whether you're a US citizen, a Canadian citizen, or a foreigner, you can get married in Mexico!
And in Mexico, there are 3 types of weddings performed. However, only one of them is legal!
1. Civil Ceremony
A civil ceremony is the only wedding that is legally recognized in Mexico.
This type of wedding is also valid for legal purposes around the world!
2. Symbolic Ceremony
A symbolic ceremony is basically having a full wedding without it being legal in Mexico.
Most guests who decide on a symbolic ceremony get married back home before or after the wedding.
3. Religious Ceremony
Religious ceremonies are similar to symbolic ceremonies as they are not legally recognized in Mexico. Catholic, Jewish, Hindu, or Sikh weddings, they do it all.
Couples can also choose to do a civil ceremony in Mexico and then a religious ceremony at home.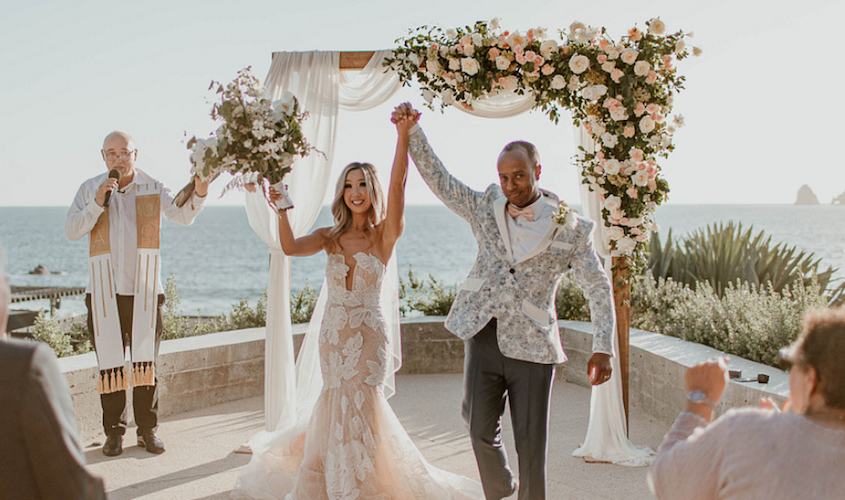 While civil ceremonies seem like they make the most sense, most opt for a symbolic ceremony.
This way, you can enjoy your wedding day twice — once at home and once in the warm Mexico sun!
Want an all-inclusive wedding? Check out the top 10 all-inclusive wedding packages in Mexico!
You're probably wondering, how much does a Mexico wedding cost? 
The average cost is $5550 but it also depends…
There are many factors that go into the cost of a wedding in Mexico.
Pricing factors include:
the number of guests
the resort
package you choose
any add-ons
One thing is for sure: destination weddings are cheaper than traditional weddings.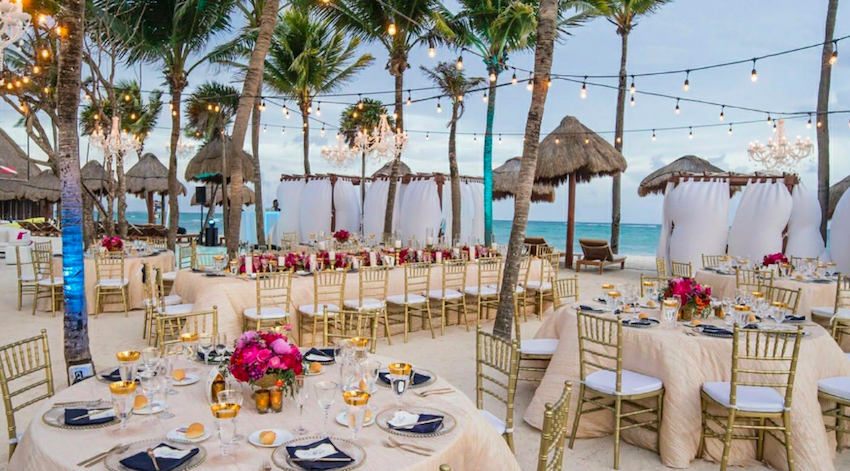 In most wedding packages, a set amount of guests are included. It can be anywhere from 20 to 100 guests, but the average is 30 or 50 guests. 
If you are only buying the package with no add-ons, the standard price ranges anywhere from $1,000 for 20 guests and around $15,000 for 100 guests. 
$29,000 is the average price of a traditional wedding — Just think about that!
Of course, you can add more guests, decor, or amenities and the price will go up. But it's your wedding! You can make it your own no matter your budget. 
When it comes to getting married in Mexico, there are a few legal requirements that are non-negotiable. 
However, most are easy and don't require a ton of time!
1. Witnesses
Legal/civil ceremonies require 4 witnesses and they can be anyone from your wedding party. 
All the witnesses need to bring is valid identification such as a passport or a government-issued identification. 
2. Consent
You must be 18 or older to get married in Mexico without parental consent. 
If you are under the age of 18, you will need a parent present. 
3. Health Tests
Blood tests and chest X-rays need to be completed 14 days before your wedding day. 
The tests must be done in Mexico and translated into Spanish. Tests outside of Mexico are unfortunately not accepted. 
The blood test is used to show blood type, HIV status, and VDRL. A chest X-ray is not required in all Mexican states.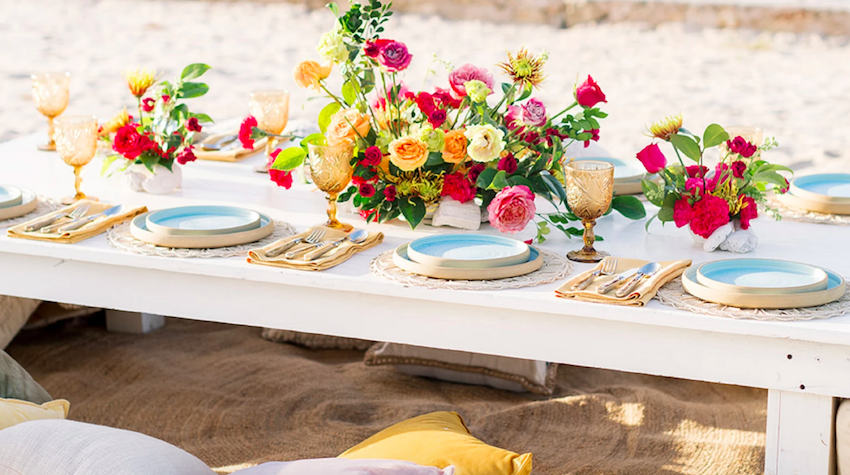 Getting married in a different country requires a lot of paperwork and important documents. 
As a couple, you do not want to forget any of the below.
So you may want to write this down!
Passport
You'll need to bring your and your partner's passports and a copy of them.
Your passport must be valid for at least 6 months after the wedding. 
Birth Certificates
Both birth certificates must be apostilled and translated into Spanish. 
Marriage Forms
You can get these marriage application forms from a registry office in the area you're getting married. 
Blood Tests
As mentioned above, the blood test must be done in Mexico in order to be valid. 
Make sure it's translated into Spanish. 
Chest X-rays
If required, also make sure to get these X-rays done in Mexico and translated into Spanish. 
Divorce Order or Death Certificate
If you are divorced or widowed, you must bring copies of the legal paperwork. 
These top 10 all-inclusive wedding resorts in Mexico sure make all these documents worth it!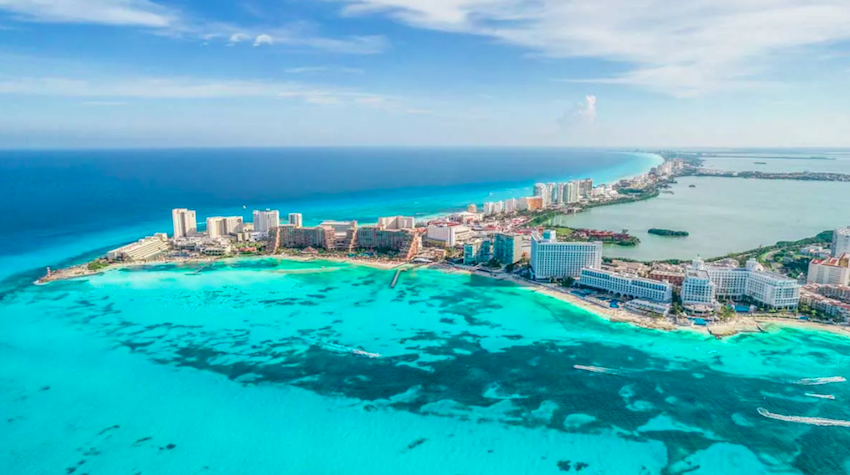 In 2015, same-sex marriages became legal in most Mexican states!! The Mexican Supreme Court added it to the legal definition of marriage. 
Now, after Tamaulipas voted to make it legal, every state in Mexico performs same-sex marriage ceremonies!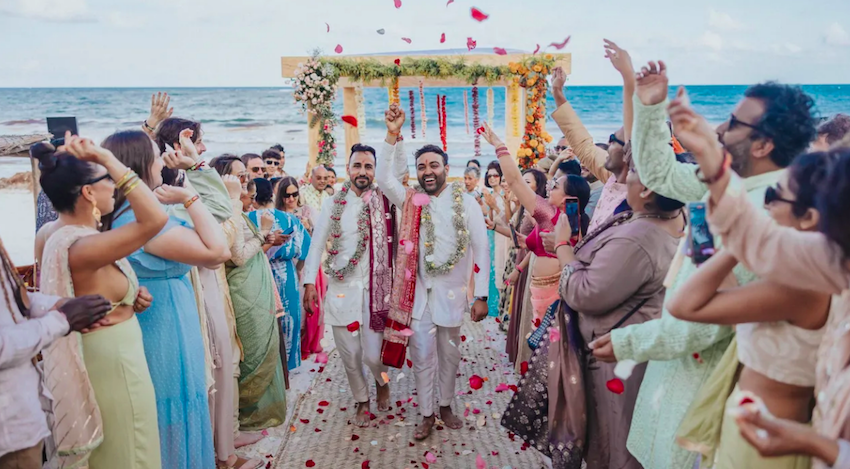 Wedding packages are not tailored to any specific couple, so once you choose the resort of your dreams, pick one that speaks to you and your partner!
Our wedding specialists can help you with anything you need, from legal documents to health tests!
For those who have been previously married, you can still get remarried in Mexico! 
There are some rules and laws that you have to follow, though. 
Most states in Mexico require that both parties be divorced for at least one year. This date starts on the day your divorce is finalized.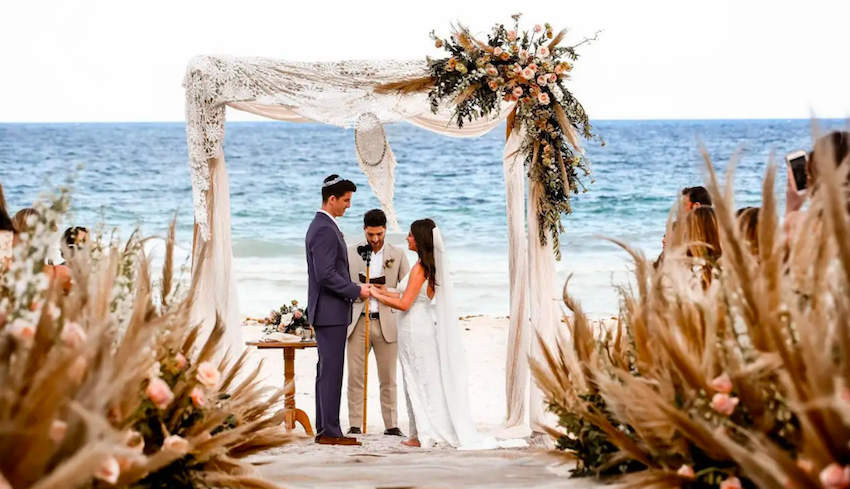 However, in other states, it's different. 
In Quintana Roo, women cannot remarry for 300 days. The only exception is if the woman has given birth during that time period. 
For those who are widowed, you will need to bring a copy of the death certificate along with the other required documents. 
We totally understand that getting married in another country can stir up some confusion. 
So let us answer some burning questions for you! 
Q: Can you get married on a Sunday in Mexico?
A: Catholic weddings are not performed on Sundays unless the guests bring their own officiants. 
You can get married on a Sunday if you choose to have a civil and symbolic ceremony. 
Q: Will the ceremony be performed in Spanish?
A: The ceremony is performed in English and Spanish. 
Q: Will my marriage automatically be legal when returning home?
A: Only if you have a legal/civil ceremony! If you have a religious or symbolic ceremony, you will have to get married either before or after you arrive in Mexico. 
Q: Are the required blood tests expensive? 
A: The blood test costs $300 per couple and the results are usually ready 24 hours later. 
Q: Are friends and family members required to bring important documents? 
A: Aside from a passport for travelling, guests don't have to bring anything unless they are chosen to be your witnesses.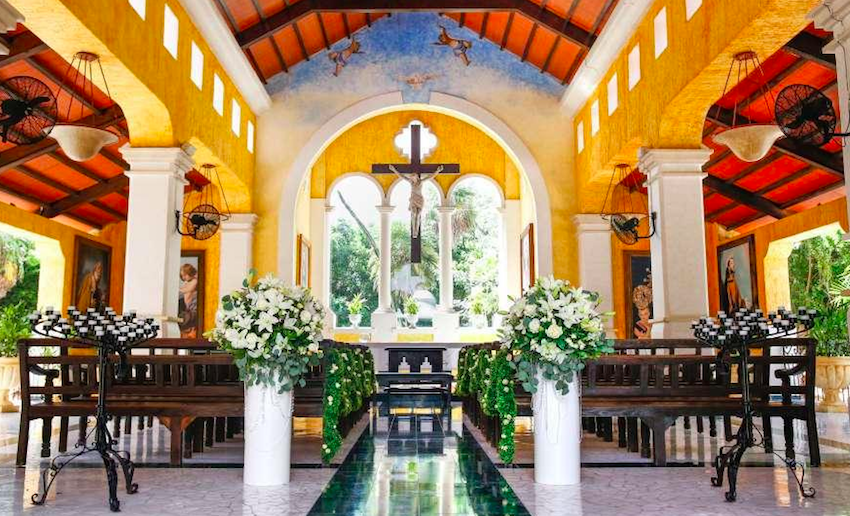 So you've taken in all this information and still want to plan a destination wedding in Mexico. That's great!
Mexico is one of the most amazing spots for weddings; with the clear blue water in the background and lush greenery surrounding you. 
Plus, who needs a honeymoon when you're already on a vacation?
If you're wondering where to start, our talented team of wedding specialists can help you or you can read our guide!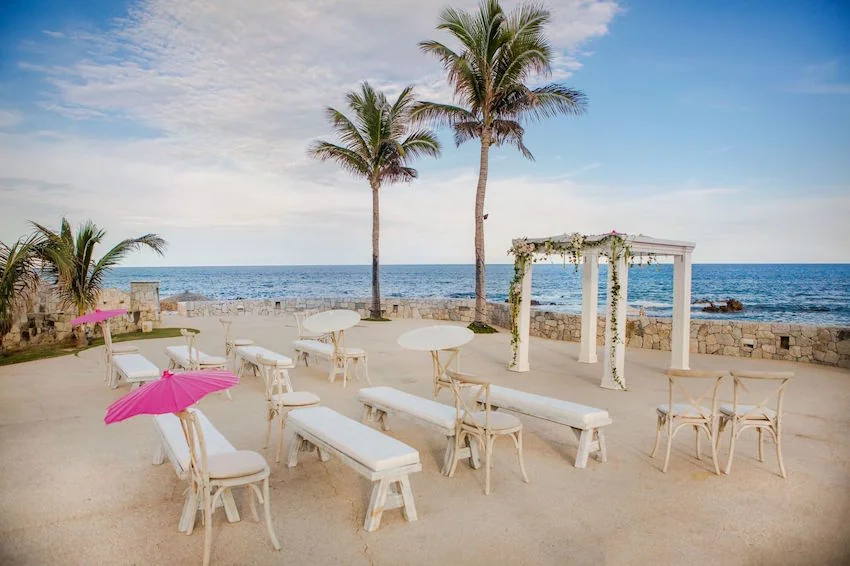 Here is 6 steps to planning your wedding: 
 We would narrow down cities in Mexico that you feel connected to
From there, we would select the perfect resort that meets all your needs
Don't forget about the wedding package! We would choose one in your budget. 
Now it's time to secure the date and book it! 
Every other detail including contacting the resort or asking for add-ons is done by our team. 
If you want to do a walk-through of the resort or do an inspection, we can also join you for that. 
Your wedding day comes fast and all you need to do is be prepared for the best day of your life! We do the rest. 
Interested? Check out the perks of working with us!
We'd love to help you.
No stress! We've planned 100's of destination weddings. Planning with ParadiseWeddings.com in fun. (we promise)
Get help finding your dream resort, package, and everything in between — we're just here to support you!
Call us today at 877-737-0177 or contact us here for a free consultation.
Can't wait to hear from you!