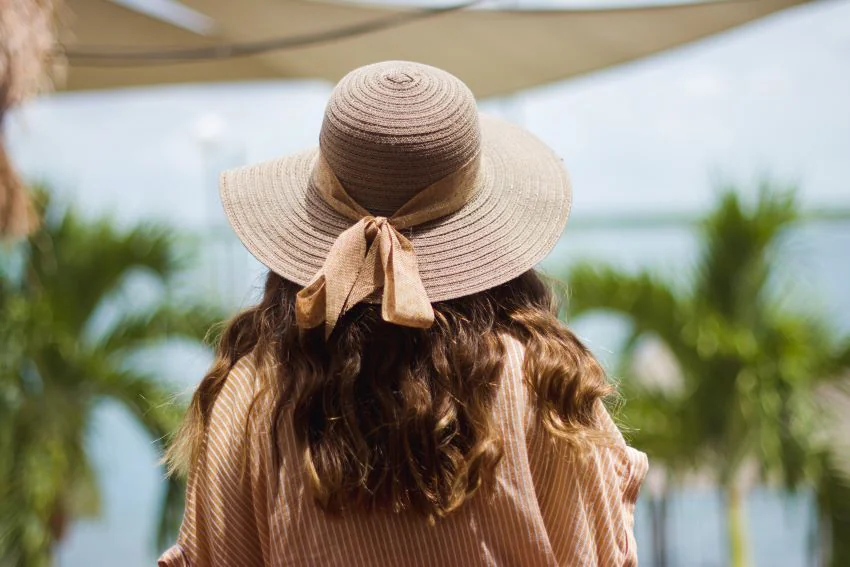 So you're off to a loved one's wedding in the tropics? Time to get serious about sun protection!
Sure, slapping on your favorite sunscreen is a no-brainer, but why not up the game with a cool hat?
Not only do hats come in handy on bad hair days, but they can also be super stylish, keep you feeling breezy, and protect your skin from the scorching sun.
With so many cool hats out there, we've got your back with 20 awesome beach and sun hats to choose from!
20 Amazing Sun & Beach Hats For That Destination Wedding
To make it easier for you, I've divided the list into 2 sections – the all time traditional chic hats and the modern funky ones.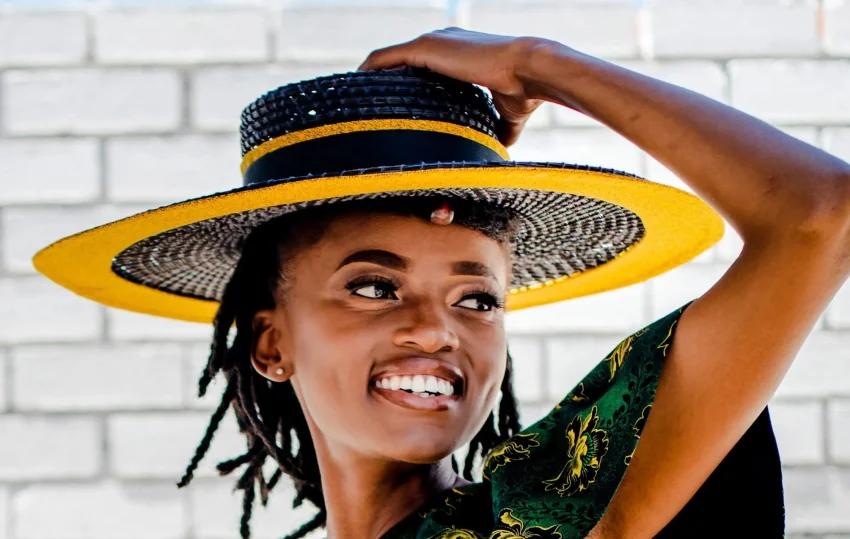 Image source – AYA Africa
You can't go wrong with this gorgeous style!
It protects you from the sun while making you look classy at the same time!
And, new designers understand your concern – how do you pack this hat? Well, many Cartwheel hats nowadays come in fabrics that can be folded. 
Problem solved!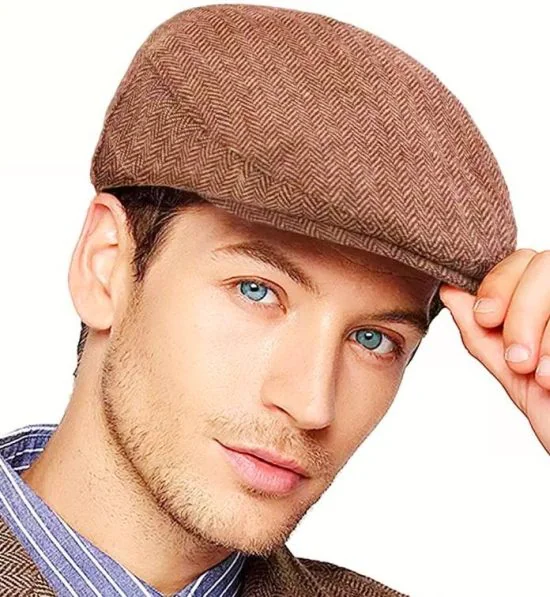 Gatsby hats, also known as newsboy caps, are a timeless accessory.
They can elevate any outfit with their classic yet modern design.
And they are unisex!
So, whether you're looking for a vintage-inspired headgear or a trendy statement piece, this is the hat you need!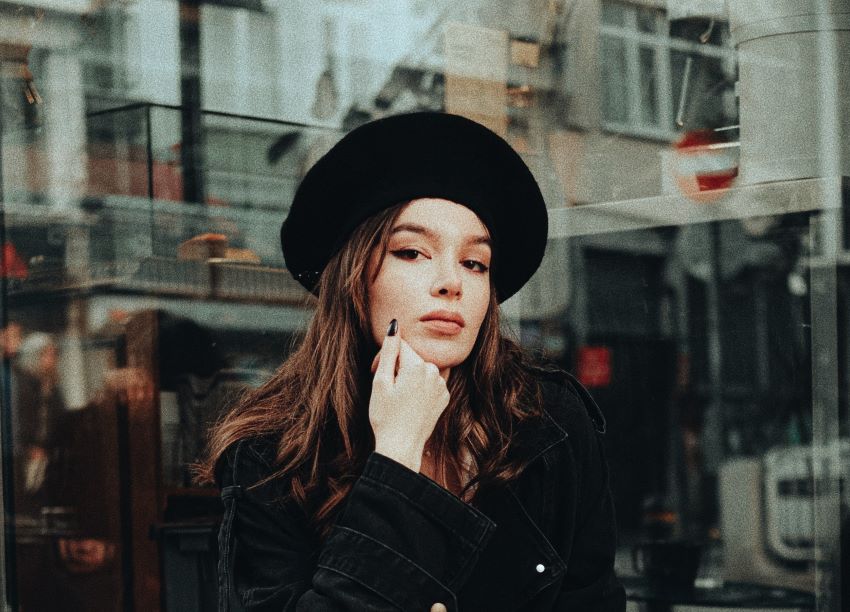 Leave it to the French to come up with a hat that's both sexy and functional!
Best worn with a semi-formal dress and a flirty attitude!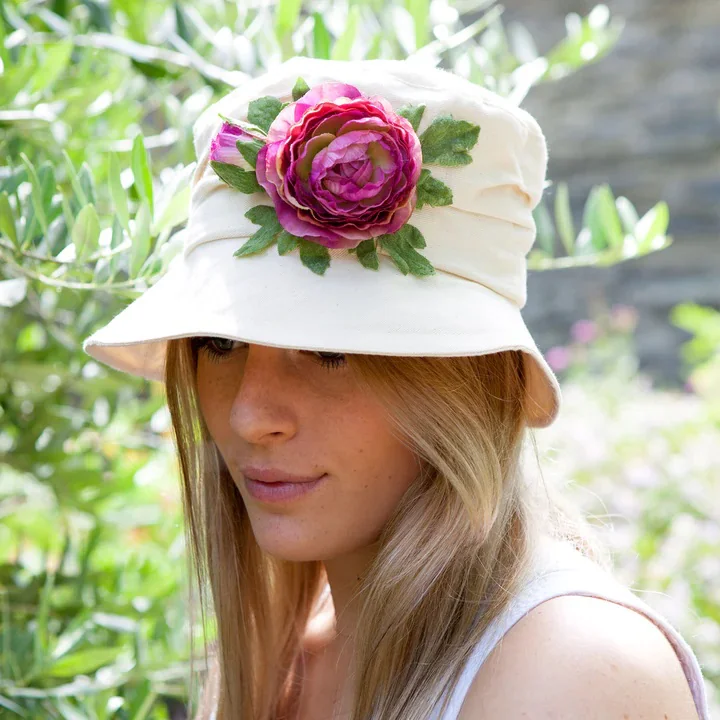 Image source – Proppa Toppa
Cloche hats, the iconic headwear of the roaring twenties, are making a major comeback!
With their unique bell-shaped design and endless styling possibilities, these hats are perfect for adding a touch of vintage glamour to any outfit.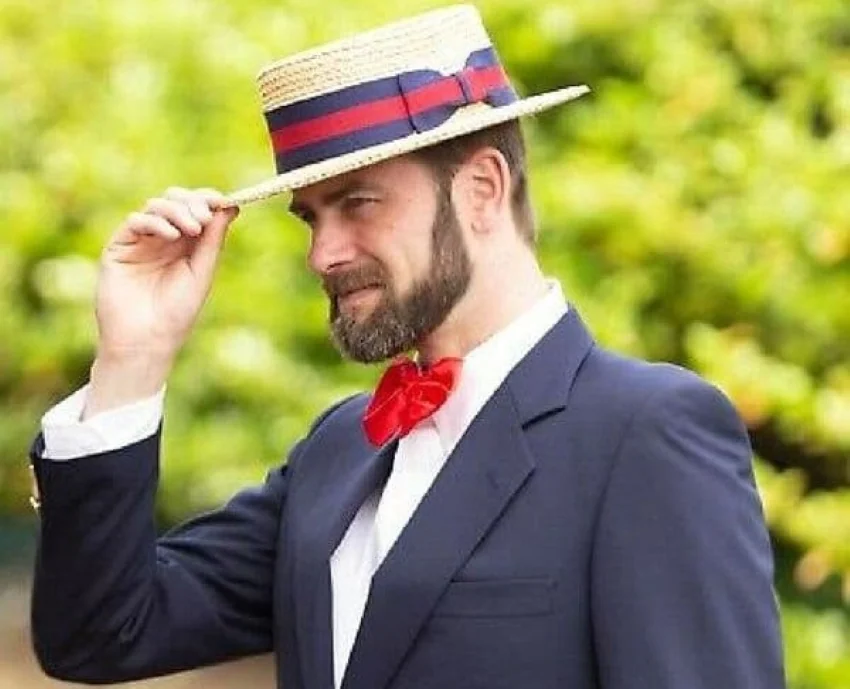 Image source – Cotswold Country Hats
A Boater hat will add a touch of preppy style to your outfit.
With their flat, stiff brim and straw construction, these hats are perfect for an outdoor wedding ceremony on a sunny day.
Pack a couple of these – maybe the bride/groom (or both!) will need one too!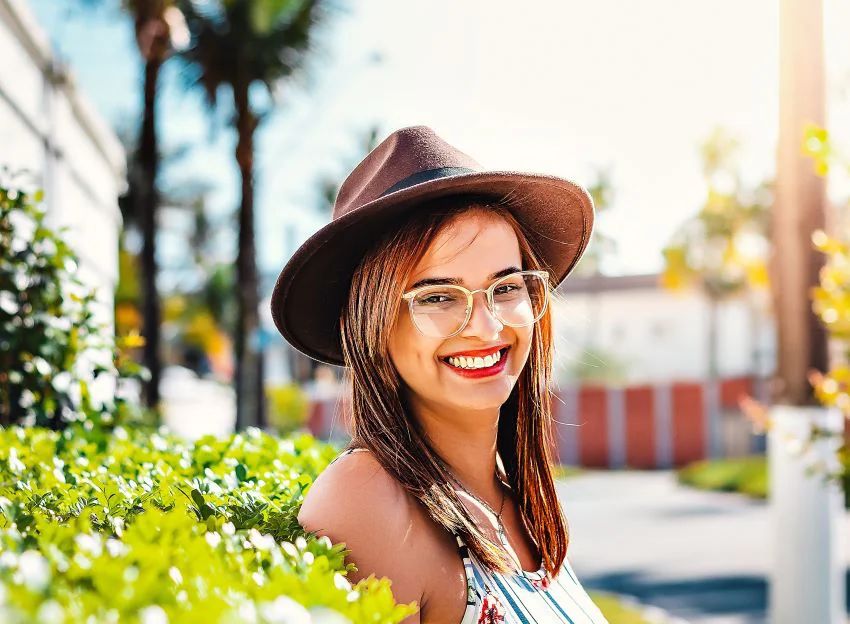 Fedora hats make a fabulous add-on to any outfit.
Unisex in nature, these hats are made using felt and you can find them in a variety of colors.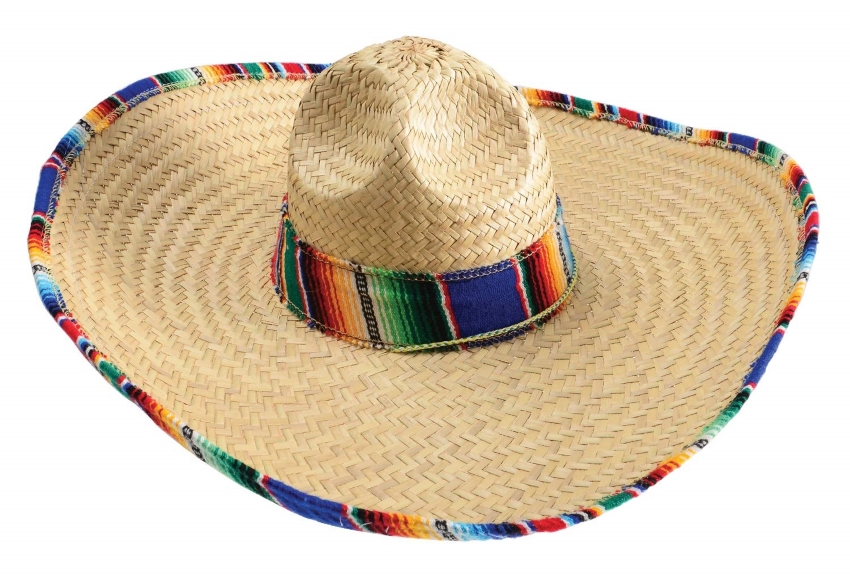 Heading to Mexico for a destination wedding?
Why not embrace the local culture and wear a Sombrero?
It'll give you all the sun protection you need and make you look stylish! 
Psst! Thinking of getting married in Mexico? Here are 10 BEST Mexico wedding venues & locations.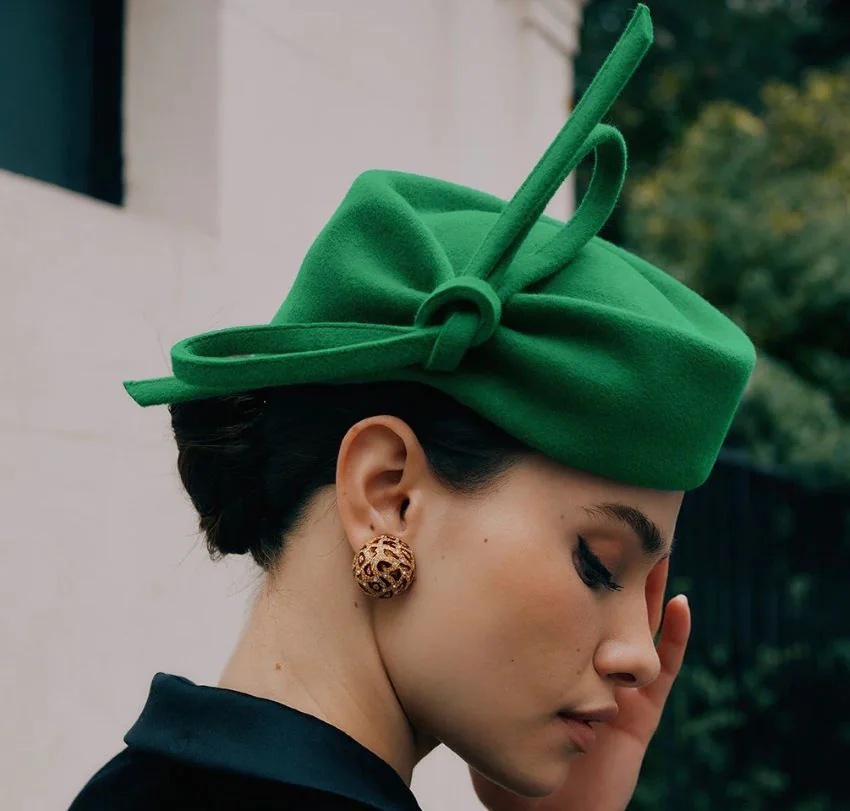 Image source – Lock & Co. Hatters
Pillbox hats, the iconic headwear of the 1960s, are still fashionable, even in this day and age!
These chic and stylish hats feature a simple, round shape and are often adorned with decorative details like bows or flowers.
So, whether you're channeling your inner Jackie O or just looking for a retro-inspired hat that can be worn to a beach wedding, a pillbox hat is the perfect way to go.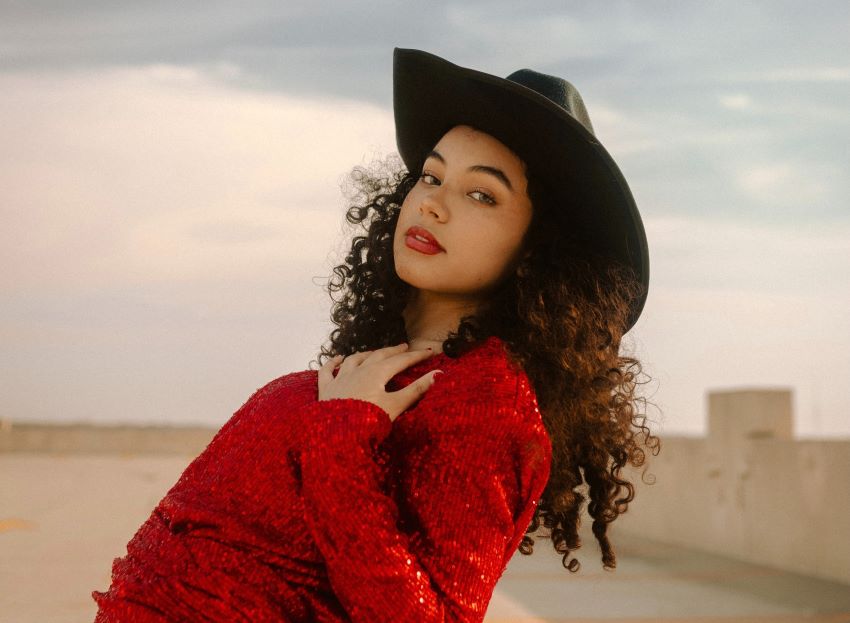 Howdy, y'all!
You cannot go wrong with this one!
It's not just a hat, it's a statement.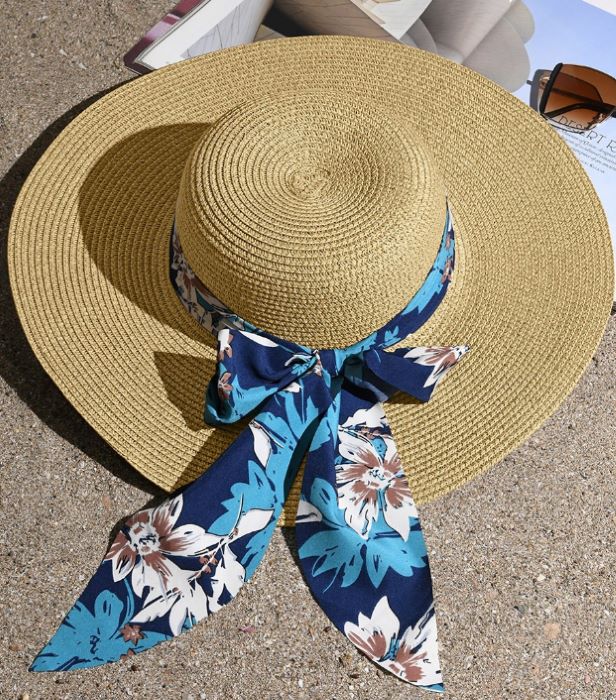 Straw hats are made from woven straw, or straw-like materials and are perfect for outdoor weddings, beach days, and tropical adventures.
Not only do they offer awesome sun protection, but they also provide excellent ventilation.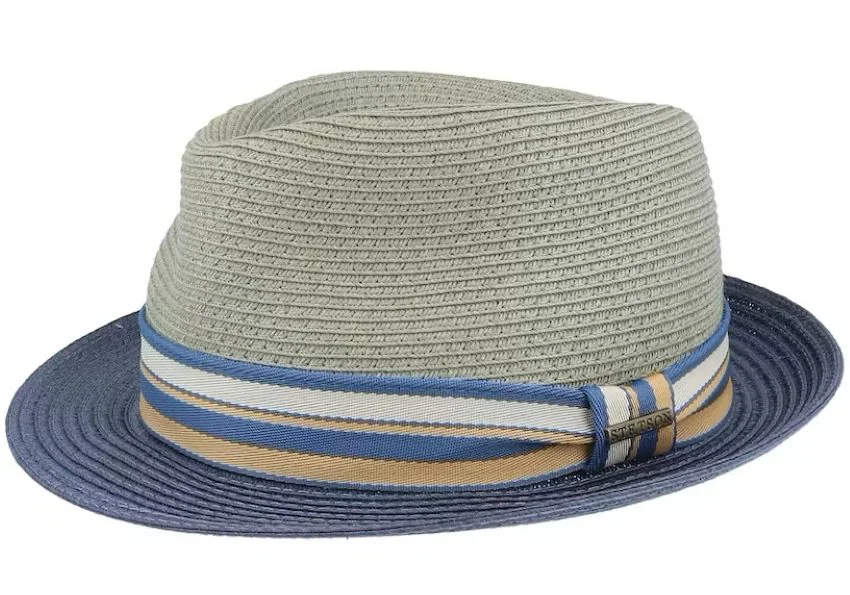 Image source – Hat Store
Named after the novel Trilby (published in 1894), this hat's the one for you if you're looking for a stylish accessory!
This type of hat was very popular in the early 1900s, and is now coming back in style.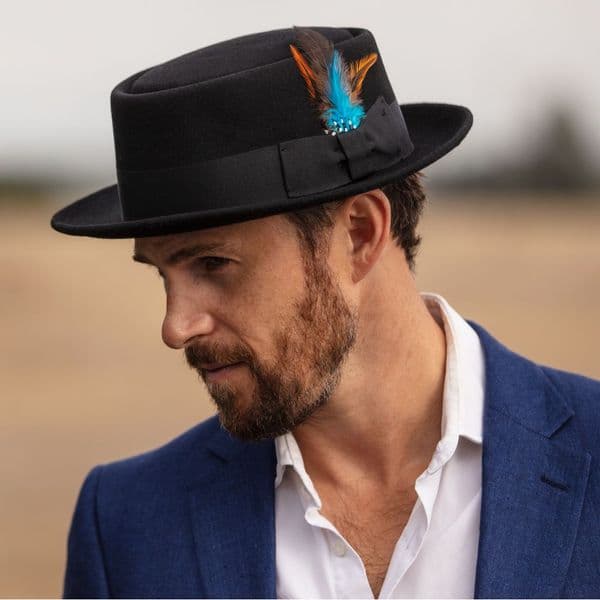 Image source – Cotswold Country Hats
Extremely popular back in the mid-19th century, a pork pie hat features a flat top that resembles a traditional pork pie.
Slowly creeping back into the fashion world, this hat was seen sported by a lot of celebs recently.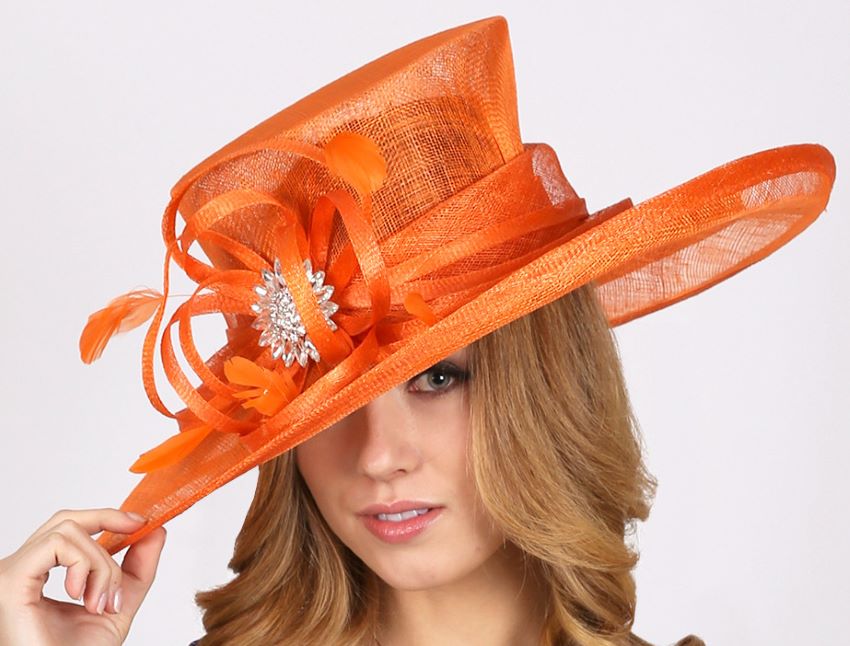 Image source – Berkeley Hat Company
What started as an annual horse race is now a full-blown fashion event!
The pièce de résistance at these races are the whimsical Kentucky Derby hats worn by the women. 
And you can definitely wear one to the destination wedding!
The best part? You can get it customized to match your outfit.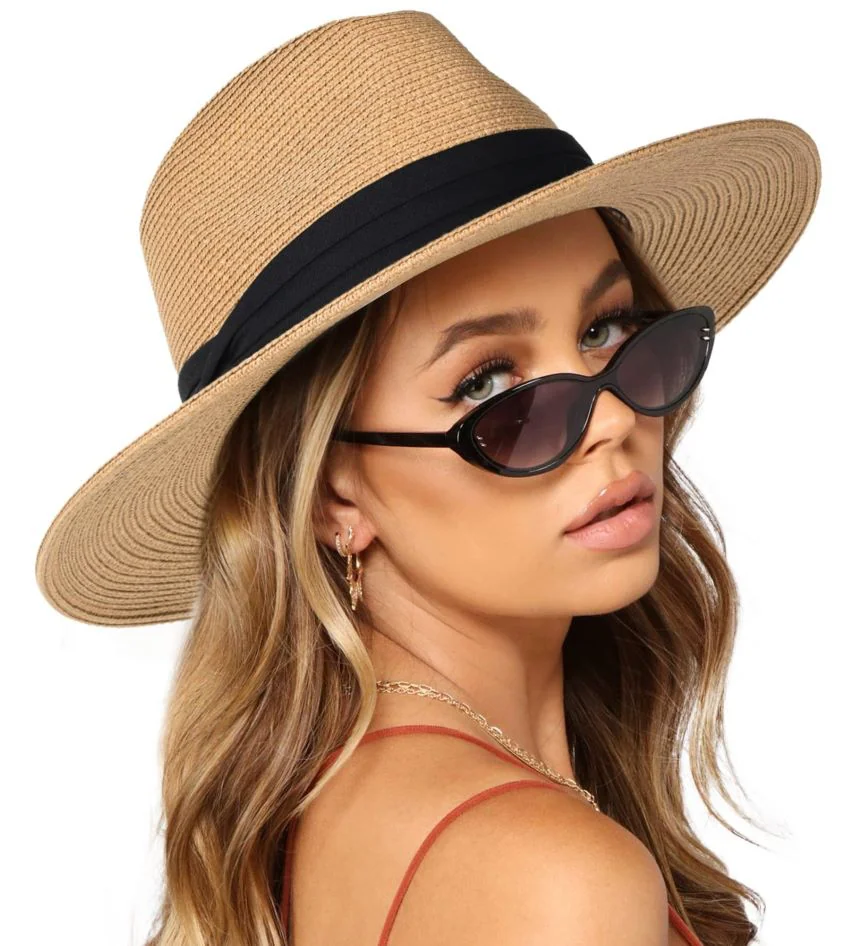 Panama hats come from beautiful Ecuador and are usually crafted from toquilla straw.
This makes the hats super lightweight.
The hat's shape resembles a fedora hat. But what makes it unique is that it's often handmade instead of mass-produced.
15. Cotton Canvas Bucket Hat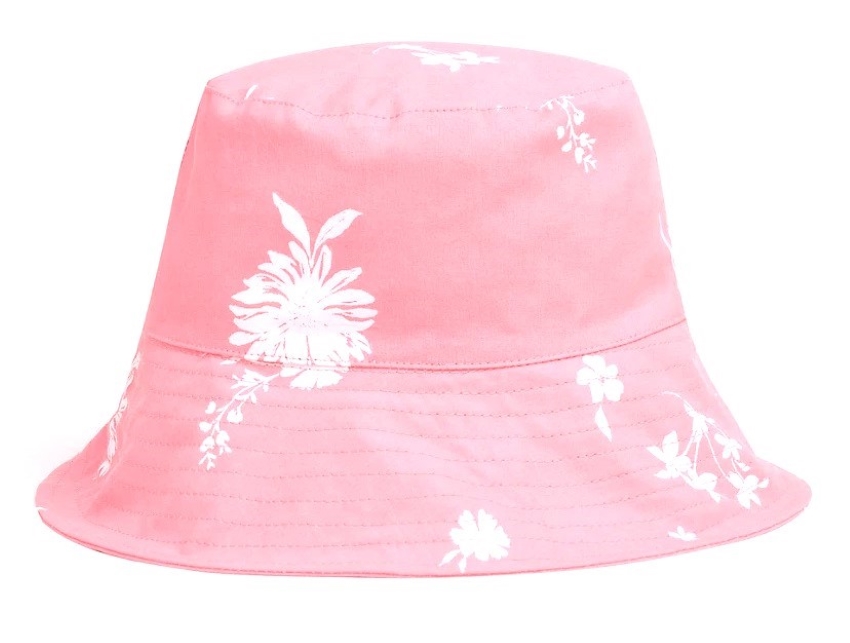 Easy to pack, easy to style, and easy to wash!
A bucket hat made of cotton is an accessory you didn't know you needed! 
Trust me on this!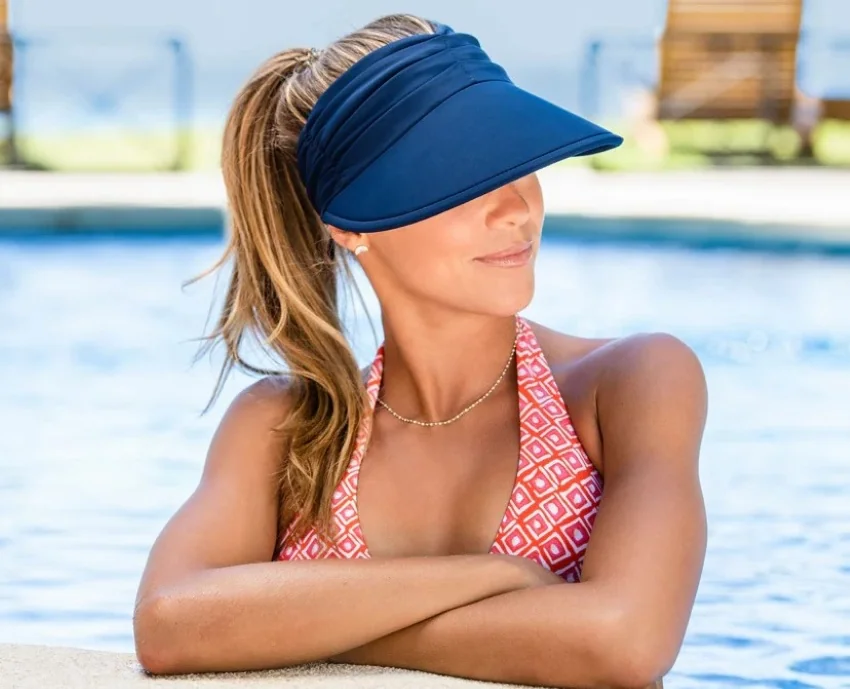 Image source – Wallaroo Hat Company
Visor hats are as versatile as they are practical.
They have an open-top design which allows for plenty of airflow, all the while providing shade to your face.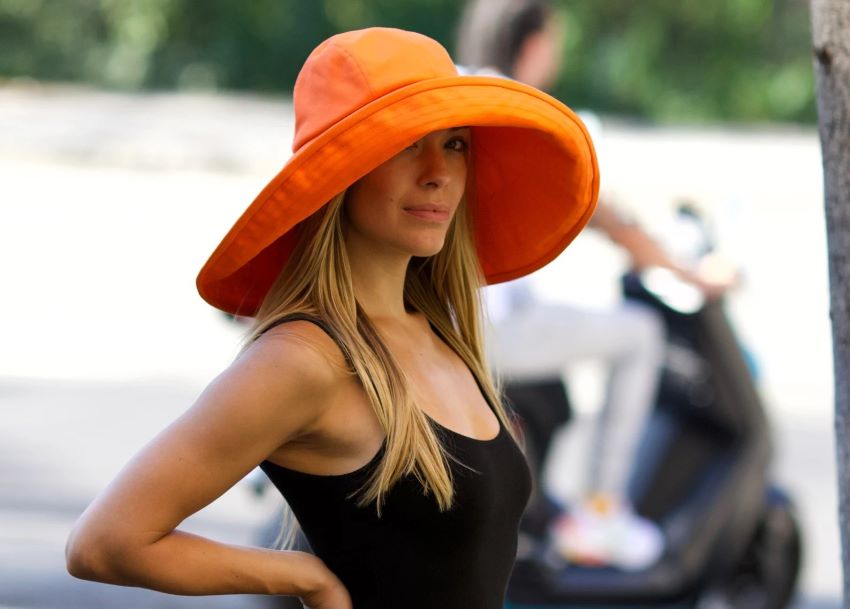 Image source – Katarina Hats
A fashion accessory that's on the way to becoming iconic is the floppy hat!
Whether you're trying to add a touch of glamour to your beach look or just hiding a bad hair day, this hat is a must-have for your tropical wedding getaway.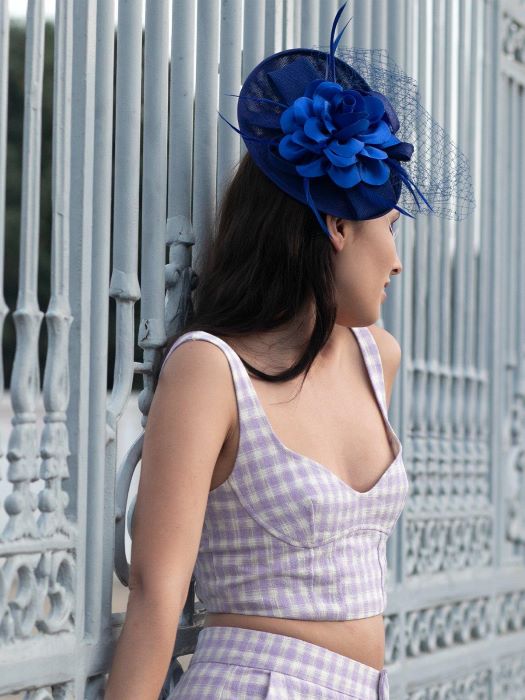 Image source – Odette
Wondering what the royals wear at, well, royal functions? Fascinator hats.
Creative, sometimes wild, and always a conversation starter, these hats are for you if you love to be the center of attention!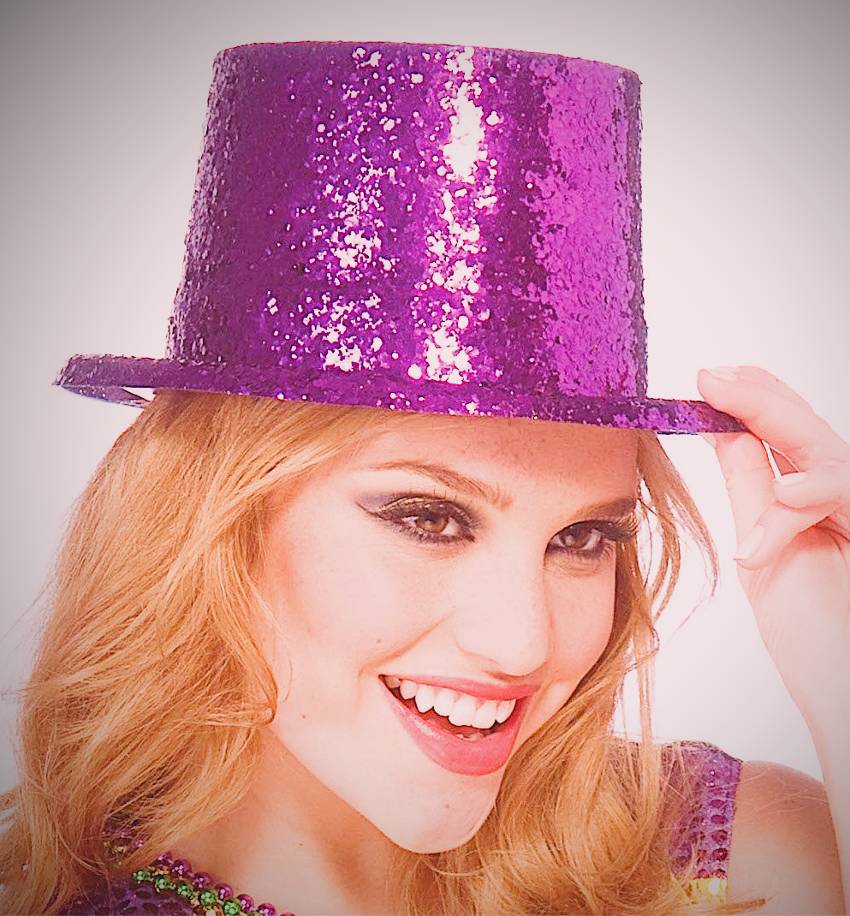 An old classic got a modern twist!
Shimmery top hats are perfect for outdoor cocktail hours and beach bachelor/ette parties.
Plus, they add a lot of glamor to even the most basic outfits!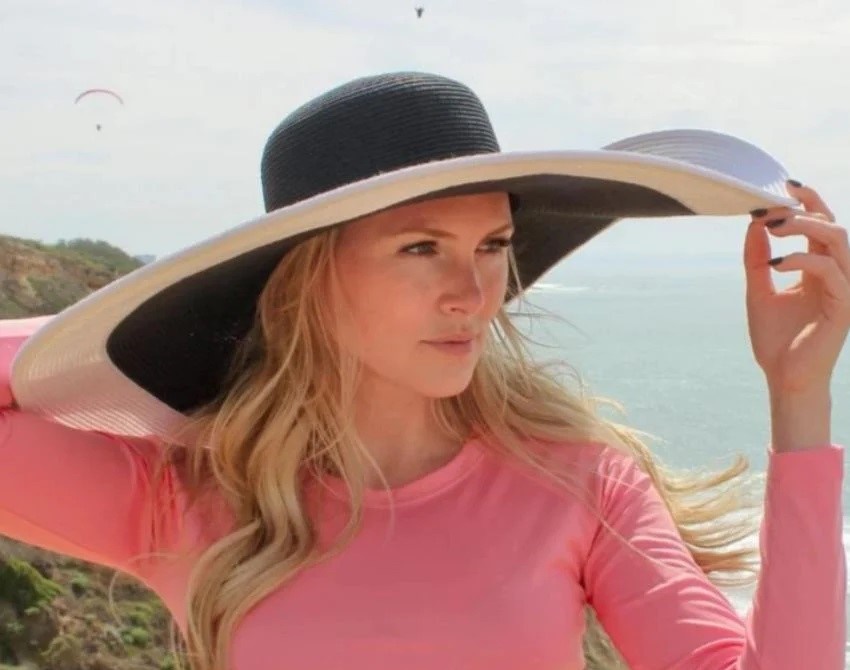 Image source – SunGrubbies
Sported by the likes of Selena Gomez and Cara Delevingne, wide brim hats are all the rage right now.
These hats have varying brim widths, and to be honest, the wider the brim, the better!
Talk about being protected from the sun!